I say this every time, but whenever I stop in for a life update-type post I want to yell "it's been way too long since I've done this!". Because it has been way too long, and I suck at keeping up with these.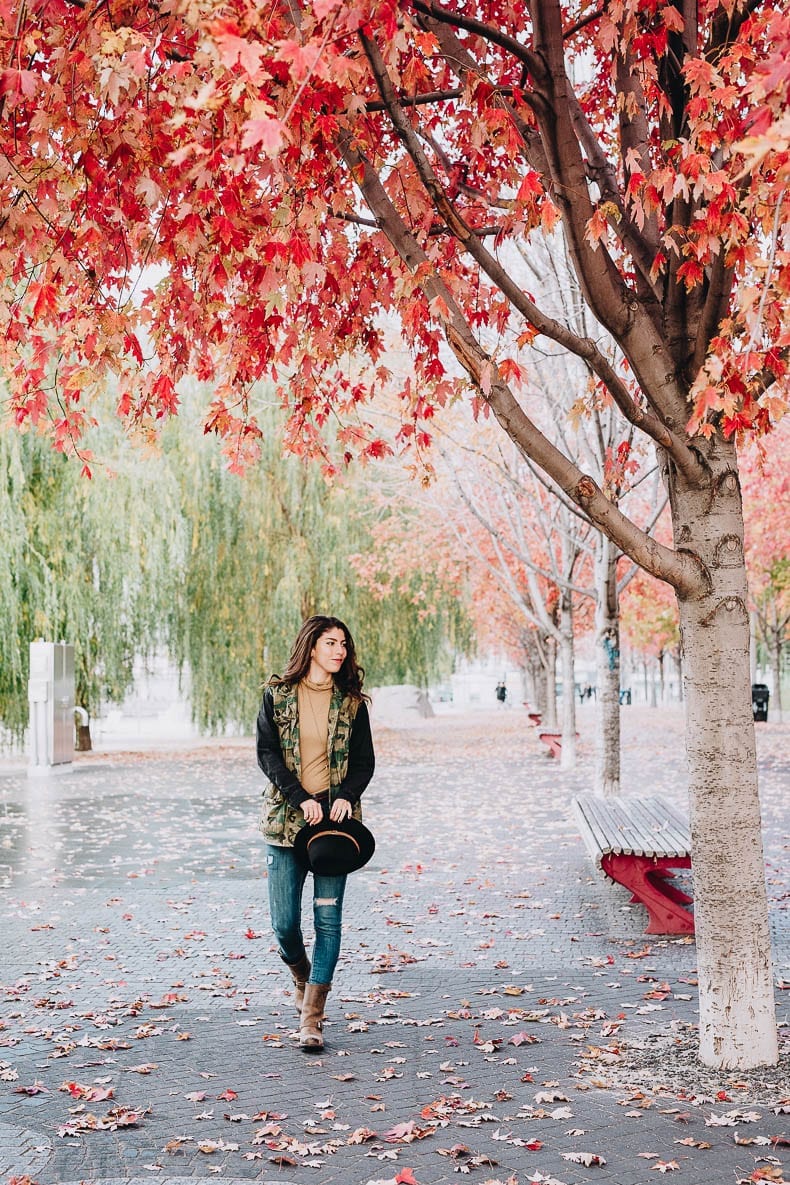 I think I've gone through at least 5 different iterations of this type of post. First there were weekend recaps, then beyond the kitchen, then life as told from my iphone and life lately. Now there's "Seasonal Vibes". Wish me luck on this one…
JK. I think committing myself to a quarterly life update is actually quite reasonable. Now that Instagram is as big and as powerful as it is, it has made it harder to sit down and write out my thoughts about everything. But I really do miss these, and connecting with you guys. No matter what I will always be a blogger first and I love that THM is my space that is free of algorithms and rules. It's pretty damn special.
And because there are no rules, there really is no format to these types of posts. They're a combination of brain dump meets virtual diary. And in theory they'll happen once per season (hence "seasonal vibes"). That seems manageable right?
Let's jump in…
1. I (like most of you) feel like I'm struggling with all.the.things. With so many horrible events happening in our world, it's been hard to feel like I can catch my breath. While I certainly know I'm not alone in this sentiment, I'm finding it particularly challenging to keep THM a positive and inspirational place when I kind of want to crawl in bed and pull my sheets over my head. I've talked to a lot of people about this and most just tell me to avoid social media, which is easier said than done when your business requires social media. It's a unique position to be in and one that I don't expect most of you to understand, but I'll just say this: it's incredibly hard to inspire others when you're not feeling particularly inspired by the world around you.
That being said, I've also had a lot of productive conversations with my friends about how it's important to not just put focus on all of the negative things happening, but also the positive. Like the bus driver who high-fived everyone who got on yesterday or the tens of thousands of volunteers who donated their time and resources to those who lost homes in the Sonoma/Napa Fires. It is tragic what is happening in our world, but it's also harnessing the power of humanity to just be freaking good. Sometimes you just have to look a little harder. This Negative Nancy is a work in progress, but I'm getting there!
2. It turns out that you guys LOVE my Mom. I mean I'm not at all surprised by this, but I didn't guess she'd become a local area celebrity on THM. My Mom was in town this past week for wedding stuff (more on that below) and I randomly decided to share some of her cleaning tips on my Instagram stories. After sharing, SO many of you reached out with cleaning questions, tears of laughter and actual pictures of your clean (and dirty!) ovens. For the record, my Mom was not messing with me or you. That is her completely. Jewish mother's love and guilt is very real. She left yesterday after cleaning my entire apartment spotless and reminding me that it's unacceptable to not fold my dish cloths. Some things never change…
3. I've gotten a lot of questions about how much of the wedding I'll be sharing on THM so I thought I would finally answer. Other than my thoughts and feelings around it, I won't be sharing a whole lot in the lead-up to the big day. Afterwards I'll likely share a recap, but beyond why I won't be losing weight for my wedding and how I'm focusing on self-care I feel pretty strongly that there needs to be a separation between the wedding and the blog. It's mostly for my sake to be honest. I've felt a lot of pressure from people for it to be the #MavenWedding but I'm really trying hard to not confuse what's important to us with what looks good on Pinterest. It's so easy to get wrapped up with unattainable expectations that just stress you out and take away from the planning process so besides a few Instagram stories here and there I'm trying my best to set a boundary.
What I can tell you is that the venue is booked and it's in San Francisco in May 2018. Save the dates went out and we are so so excited to celebrate with our favorite people!
4. I feel like I'm having a daily identity crisis when it comes to the blog. If I'm being totally upfront, I have a really hard time managing the blog, my videos and the podcast. But here's the thing, I love all three! The advice I give other people who want to be a part of this space is to pick a niche and stick to it, but I'm terrible at taking my own advice. It's why I'll be sporadic with blog posts, take a break on the podcast or disappear from YouTube for a few weeks. I simply don't have the kind of creative energy to do all three at once. But I also know myself well enough that if I just picked one, I'd get bored and start seeking creativity elsewhere. So I'm ignoring the rules, ditching consistency and saying "screw it!" to picking a niche. I'm a blogger, youtuber, podcaster, overwhelmed-crazy-human…but so what?!
5. I'm off to Grand Cayman next week! My travel schedule has been a bit nutty and I'll admit that flying across the continent 3 times in 5 weeks is a tad overwhelming, but 5 days in the Caribbean sounds like the perfect antidote. Luckily, the Cayman Islands weren't affected by the hurricanes and I'm so excited to explore their wellness scene and share the experience with you. I'll admit that I'm a tiny bit nervous as this is the first solo press trip I've ever done. Typically either C is with me or there are other bloggers there, but this time I'm flying solo! But I'm taking this as an opportunity to really focus inwards, reset some bad habits and set some self-care intentions. Also 5 days in this hotel is certainly nothing to complain about! Stay tuned on Instagram for daily updates.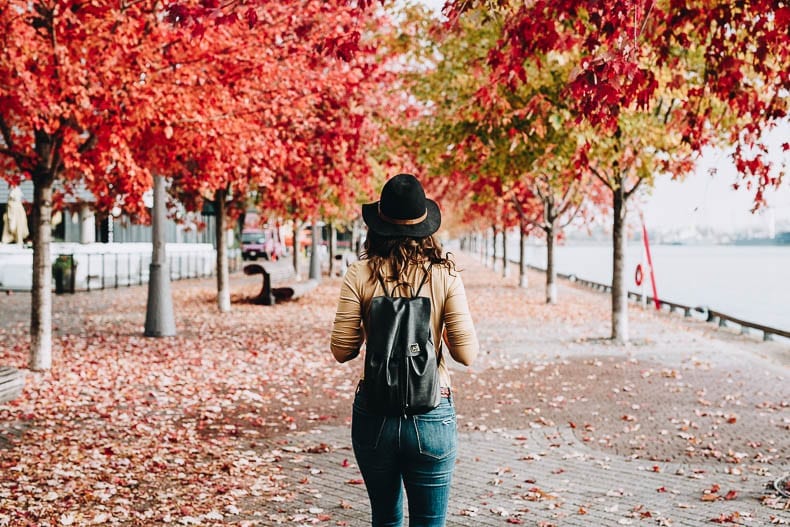 *All photos courtesy of Bettina Bogar
What's been going on in your lives? I LOVE getting life updates from you – especially those of you who don't comment frequently (or ever!)
JOIN THE THM NEWSLETTER
Join 10,000+ members of the THM Community to get access to exclusive recipes, healthy lifestyle tips and behind-the-scenes news from our team!