I've been reading Glennon Doyle's new book, Untamed and have been so inspired by it! She mentions the quote, "You can do hard things", so I wanted to focus on overcoming challenges and tapping into your own strength for this month's journal prompts. Life is hard right now for everyone. Sure "hard" looks different for everyone but we have to admit this season of life is challenging for us all in some way or another.
Most of you know that I'm not naturally a positive thinker which isn't the norm in our "think positive" society. It's nice to see that we're starting to embrace the idea that life doesn't have to be all good, all the time. That there's room for the challenges and that the exist for a reason.
Whether is a new season of life, a hard transition or just a hard situation, I'm trying to embrace each shift. My goal is to be as mindful as possible and lean into the hard times so the good times feel even sweeter. Hard times always bring a perspective shift for me. I realize what actually matters and life seems to boil down to the bare necessities.
10 Journal Prompts for September
1. What are you grateful for right now?
2. What rhythms from this past season do you want to hold onto?
3. What rhythms from this past season do you want to let go of?
4. In what ways are you being challenged, growing and changing?
5. What feels hard in your life right now?
6. Who is in your support circle during transitions?
7. What are some ways you may need to slow down?
8. When life gets uncomfortable, what rituals help ground you?
9. What personal strengths can you lean on in hard times?
10. What is one intention you have for this next season?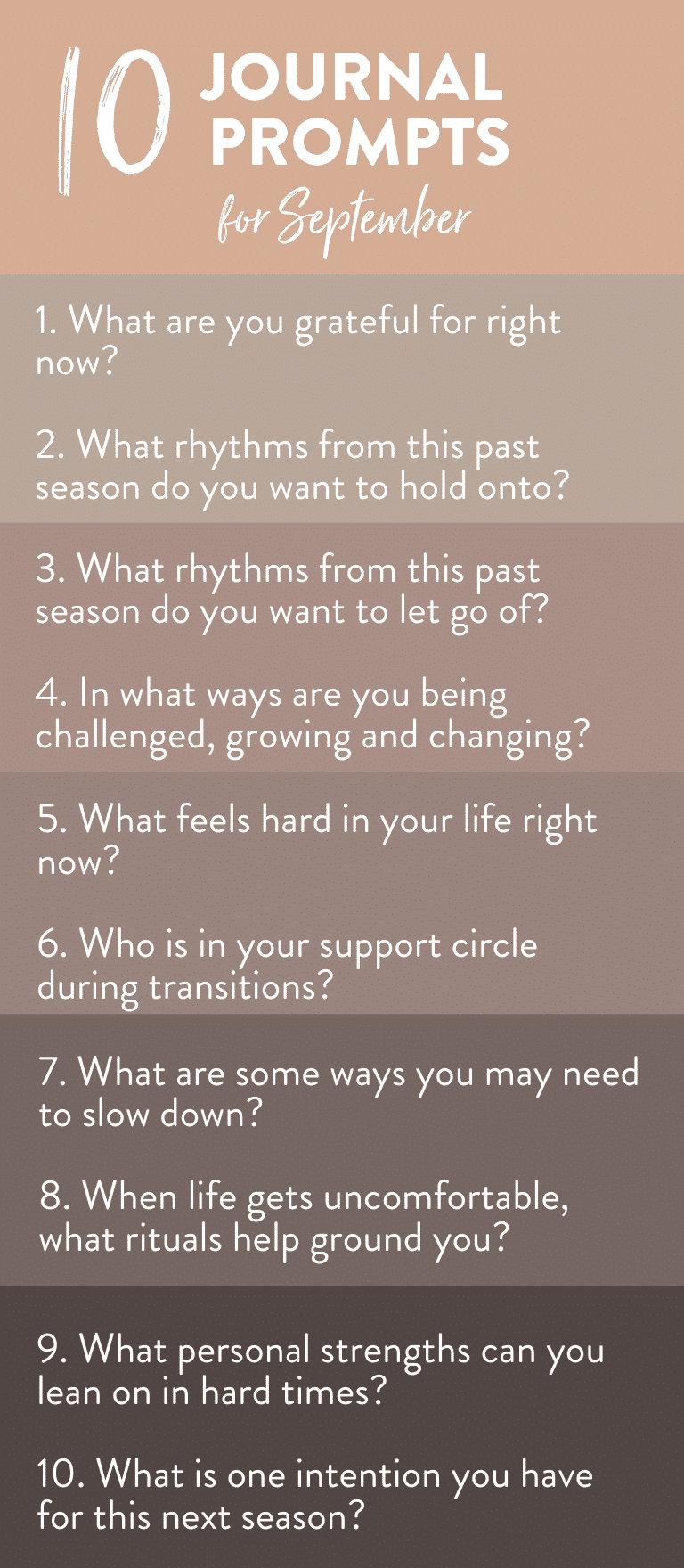 JOIN THE THM NEWSLETTER
Join 20,000+ members of the THM Community to get access to exclusive recipes, healthy lifestyle tips and behind-the-scenes news from our team!