Thank you all so much for your tremendous support on last week's podcast announcement. I honestly had no idea what to expect, accept that I might be the only one tuning in. You truly exceeded anything I could have possibly imagined, with over 1000 downloads in the first 24 hours. WOAH.
So since I didn't terribly disappoint all of you, I thought I'd come back for round #2 and this time with one of my best friends and all-time blogging buddy, Lee Hersh from Fit Foodie Finds.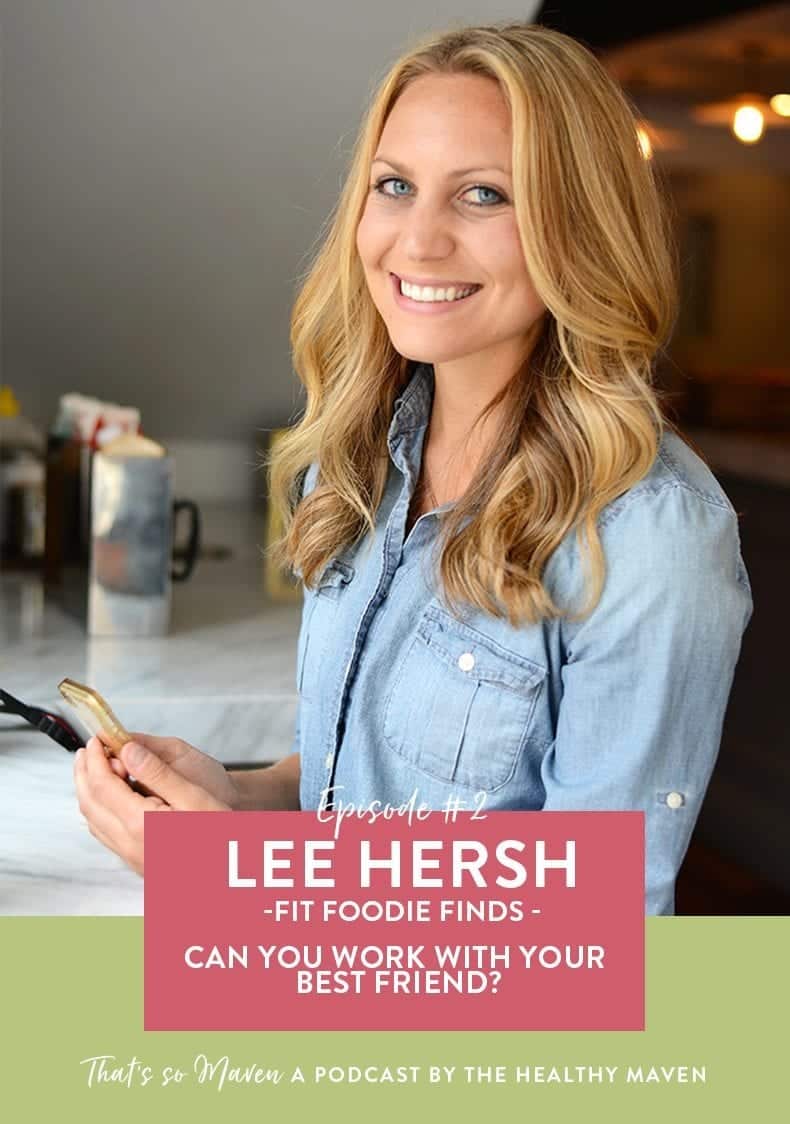 Many of you have followed mine and Lee's friendship online and watched as we've teamed up on a lot of projects and even launched a few new ones together. I wanted to bring Lee on to not only share her journey, but also to let you in our friendship and the triumphs and tribulations of turning that friendship into a business relationship.
When I decided to launch a podcast I knew I didn't want to just focus on all of the positives. I think it's important for us to discuss our struggles and show others that they are not alone. This is why I wanted to bring Lee on the show. Because while it might seem like we have a perfect online friendship, there is always more than meets the eye. But it's these things that took our friendship from the online honeymoon phase to the real, nitty-gritty, down in the trenches kind of friendship that we all need in our lives.Today on the podcast, Lee and I share how we met (from each of our perspectives), what it's been like working together, what's going on with The Blogger Project and how to know when it's time to build out your team.
We also take about what made FFF successful, tips for new bloggers, the future of FFF and possibly a cookbook?!
There's lots of good stuff in this episode so I certainly hope you tune in! And per your requests, I've added a few more podcast players so you guys can listen on whatever platform you prefer. If there's any others, add them in the comments and I'll do my best to get the podcast onto them.
SUBSCRIBE on iTunes | Stitcher | Google Play | Player.FM | Podbean
If you do listen and enjoy, I would love if you reviewed the show by leaving a comment. It helps the show get a higher ranking so more people can find it and enjoy the podcast too. Otherwise it falls into the podcast abyss! 
What questions do you have for Fit Foodie Finds?
WANT MORE HEALTHY LIVING TIPS? Join the THM Community!
Join 10,000+ members of the THM Community to get access to exclusive info about healthy living, products I'm loving and tips and tricks on making a healthy lifestyle easier and sustainable.