I'm sure if you're an avid blog reader, you've come across at least 10 different holiday gift guides in the last week. From Black Friday to Boxing Day, bloggers everywhere unite to spread the holiday discount cheer and also earn a nice affiliate income. I'm certainly not harping on any bloggers doing this. I'm the first person to support bloggers and entrepreneurs who are finding creative ways to make money, but this year it just didn't feel right.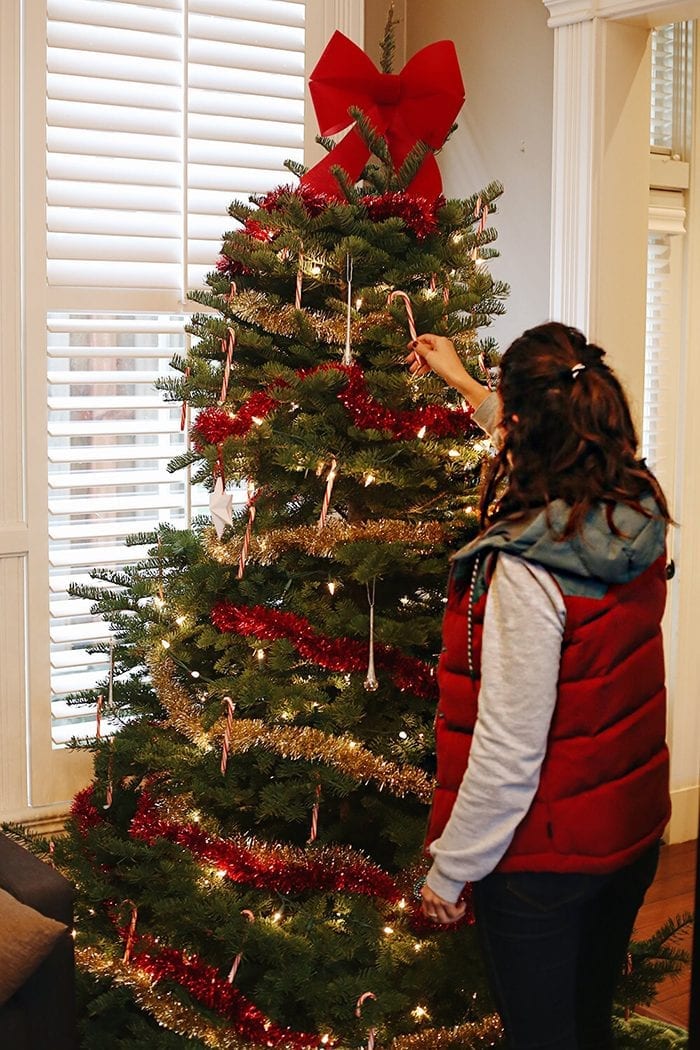 It's been a rough year for most people, but I've found that giving back and showing gratitude has been the best way to combat this feeling. So in lieu of the $500 or so affiliate commission I'd make off a holiday gift guide, I wanted to use this space to encourage you to take a more alternative approach to gift giving this year.
I'm an avid believer that no gift is better than giving your time, but that isn't always an option. Plus there's so many organizations that have incredible volunteers but need fiscal support to keep running. This is even more imperative as government support for these organizations is put into question. So I've put together a list of organizations to donate to this year on your own behalf or on behalf of your family and friends. Of course this list is not completely comprehensive. There's so many organizations out there that are in need of your support and it's important to find the ones you believe in. These are just a few I've picked out because the causes are important to me.

I think it's pretty obvious why this one is currently threatened. Planned Parenthood is one of the sole resources for women's reproductive health in the US. Access to overall reproductive health information, birth control and in general just a safe space for women, Planned Parenthood is integral to over 50% of our population. Donate HERE.
---

I'm obviously a total National Park junkie but it's for good reason. These places need to be protected as a space where everyone in this country can reconnect with nature to find peace and relaxation. There's a lot that divides us, but the parks belong to all of us and will hopefully remain a space that can bring us all together. Help protect them HERE.
---

This is an organization that is near and dear to my heart. I grew up with a sister with special needs and have witnessed first-hand how important Special Olympics programs are to give kids and adults with special needs a place to connect and engage in activities. These programs don't run without your support so please consider giving this underserved population a chance to build friendships and stay active. Support Special Olympics HERE.
---

It's no secret I'm kind of obsessed with animals, but for whatever reason not everyone feels the same way. There's so many animals out there that need your support. The Humane Society is just one of the many organizations out there helping to stop animal cruelty, give pets in need a forever home and provide services for animals in need. Most places have a local Humane Society or SPCA so definitely check out what's closest to your home to support grassroots needs.
---

One of the first responders to international crisis, the International Medical Corp is a key organization for providing quick and life-changing medical care to countries requiring medical assistance. From the earthquake in Haiti to the crisis in Syria, the IMC has saved countless lives by supporting medical help, family support and job training to families in need. Donate HERE.
---

It is beyond crisis-mode in Syria and those who remain desperately need our help. Hand in Hand Syria is one of the few organizations providing on the ground support for families through food, medical help and basic supplies. The crisis here is not to be ignored or dismissed as a problem besides your own. They need our help, and they need it now. Find out how to donate to Hand in Hand HERE.
---

Climate change is ALL of our issues. It's real, it's happening and the actions we take today will without a doubt impact future generations. The North Pole was 36 degrees warmer than normal in November. And while we may be enjoying our balmy days, the increase in natural disasters is a testament to the fact that our planet cannot handle the way we're treating it. We need organizations that can put pressure on our governments and industries to make decisions that work in the benefit of our planet. Green Peace and The Sierra Club are both powerful voices in this community and are a worthwhile cause to donate to.
---
This is my friend Kelsey's non-profit that supports grassroots organizations around the world that help children with physical and developmental disabilities. Kelsey knows first hand what it's like to grow up with a physical disability, but that certainly hasn't stopped her from being the most badass woman I know. She recognized all of the resources that she was able to get in growing up in North America and has set-out to bring these resources to children around the world. They're currently supporting a school for kids with special needs in South Africa and are looking to expand beyond SA in 2017. Help support Uphold Global HERE.
Feel free to drop a link to any organization below that you believe needs more support! The more we can give, the merrier we'll be!
JOIN THE THM NEWSLETTER
Join 10,000+ members of the THM Community to get access to exclusive recipes, healthy lifestyle tips and behind-the-scenes news from our team!