As I sit here in my cozy Camp Wellness sweatshirt that still has the light scent of camp fire (don't worry – I've washed it!) I huge smile comes onto my face thinking about this past weekend. It's been a little over a week since Camp Wellness ended and I'm still processing the magic that happened. I don't know the last time I felt so aligned in my passion and so energized by this community.
Don't get me wrong, I love The Healthy Maven and the tribe we've built over here, but Camp Wellness currently and will continue to hold a special place in my heart. It was and is the most challenging/exciting/rewarding endeavour I have ever embarked on. So while I can sit here and write this post and share a tenth of the pictures we captured that weekend, only those who were there will know that magic that unfolded. I'm keeping many of those smalls moments to myself (and our campers!) but I did want to fill you in on the weekend and share a bit more about what really went down at Camp Wellness.
Oh and FYI this is part #1 as part #2 is coming in podcast form on Wednesday so stay tuned!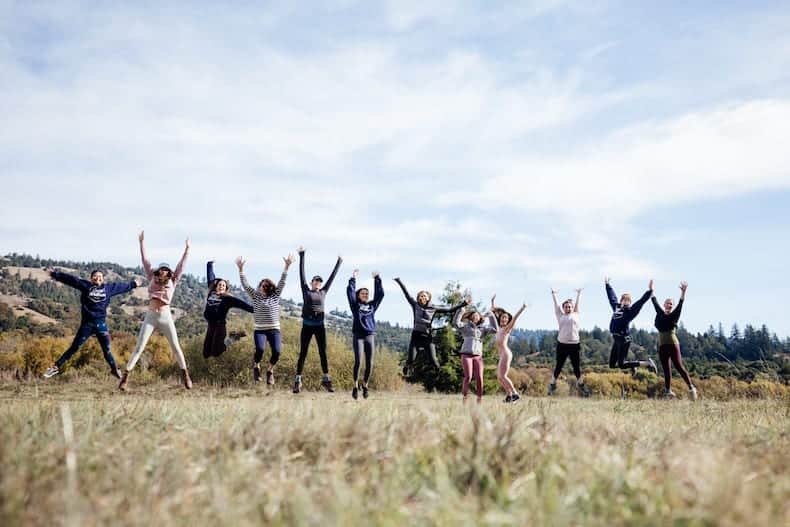 Let me rewind to early 2017. I sat at a yoga retreat I was attending and the teacher asked us what shifts we'd like to see in our lives. I wrote down three things:
1. Enoughness
2. Flow
3. Connection
I wanted to stand tall in myself and embrace that I am enough. I wanted to live more in the flow instead of feeling like I was grasping at the wind. I wanted connection. Connection to those in my life, but especially, connection to you.
I wrote down these exact words (I'm looking at my journal now!): A retreat. It's all about connectedness. Not for many but for those who seek connection too. 18 months after that seed was planted the retreat is finally happening. Not for many but for those who need it.
Camp Wellness tested my ability to go with the flow. It's also forced me to come face-to-face with my own enoughness. Am I enough to lead this retreat? Am I capable of leading the sessions? Am I smart enough, strong enough, wise enough? Walking into the retreat, I couldn't say that sense of enoughness was 100% there, what I did know was that the seed I planted was cultivated and harvested and I was feeling damn proud of myself.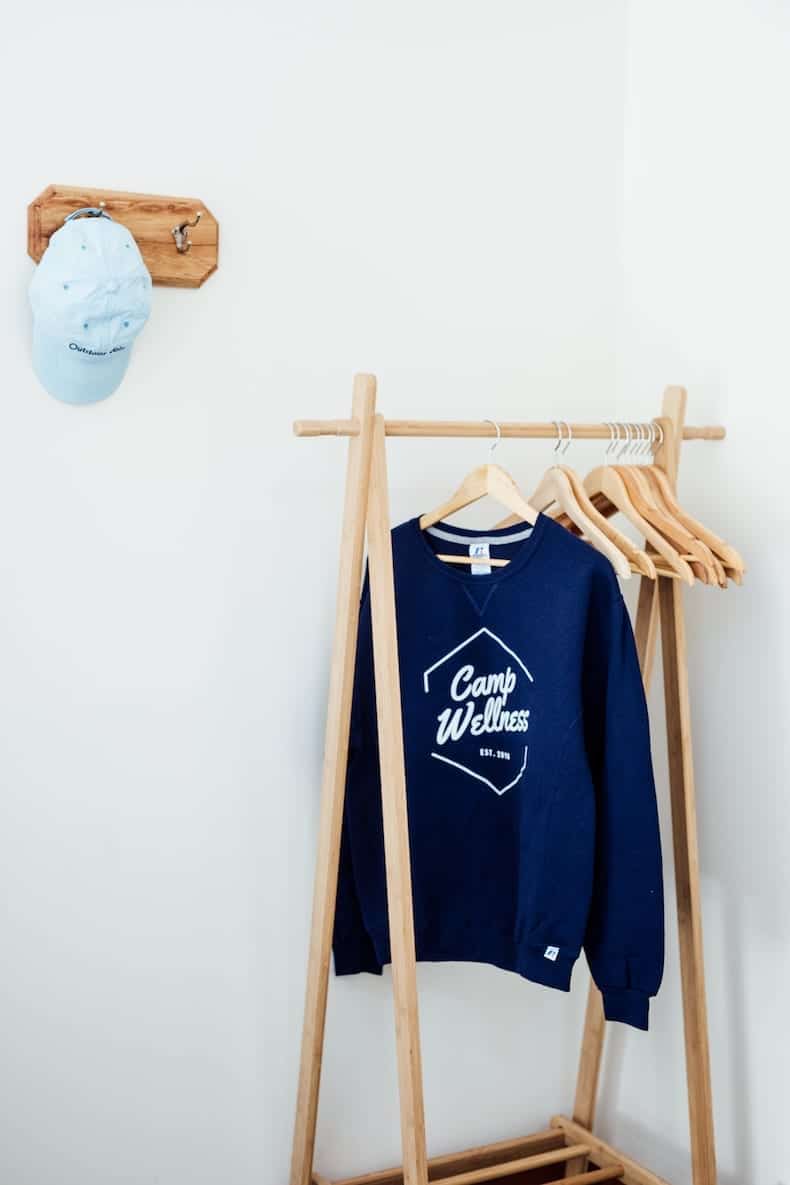 Every single yoga flow, every single family style meal and every single session felt so right. I was so aligned in my passion of connecting women and supporting them on their wellness journey. It was one giant exhale mixed with next level excitement.
Instead of walking you through a day by day recap (which I'm doing on the podcast and on the Camp Wellness Instagram), I wanted to focus on the overall highlights and standout moments for me.
Yoga + Wellness Practices – The original intention for this retreat was for it to be a safe space for women to experience different wellness practices. I wanted yoga, sound healing, reiki, etc. to be involved and even though we shifted gears to focus more on Women in Wellness, they still were! Our yoga classes grounded us and bonded us in movement, the sound healing was the perfect way to end Day 1, and we had a camper step in for a reiki healing session on Saturday. There was laughter, tears… literally all the feels.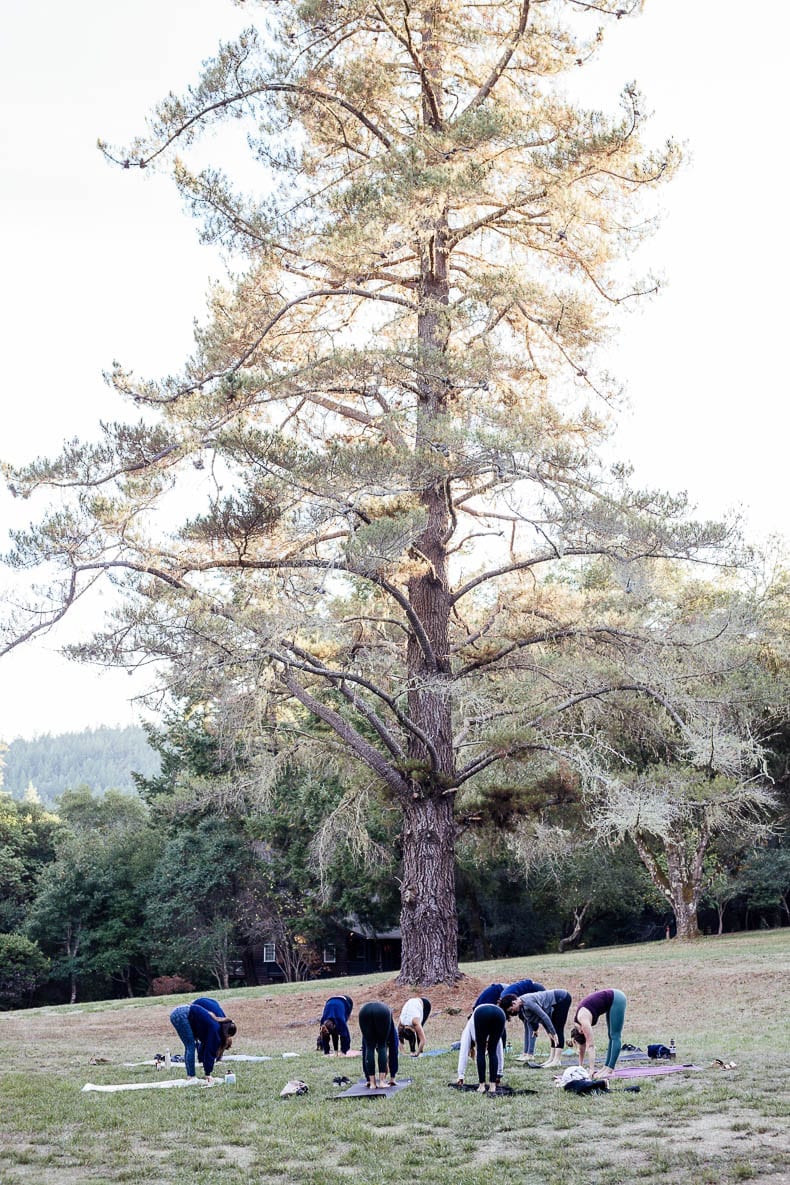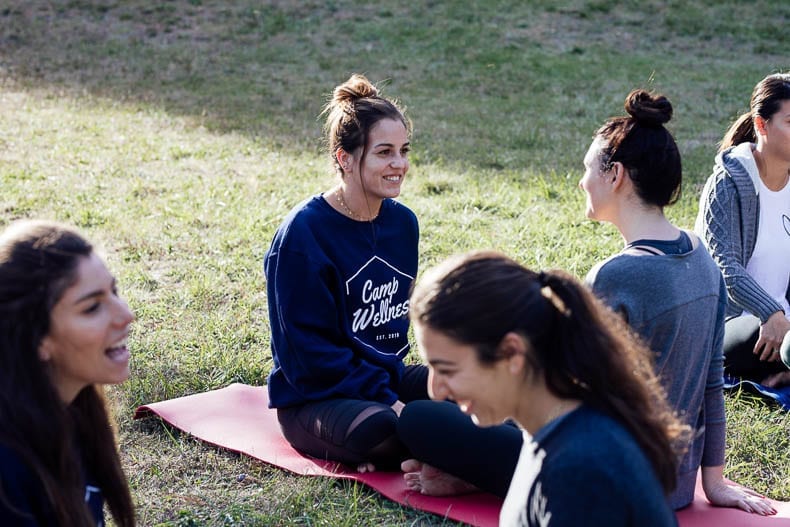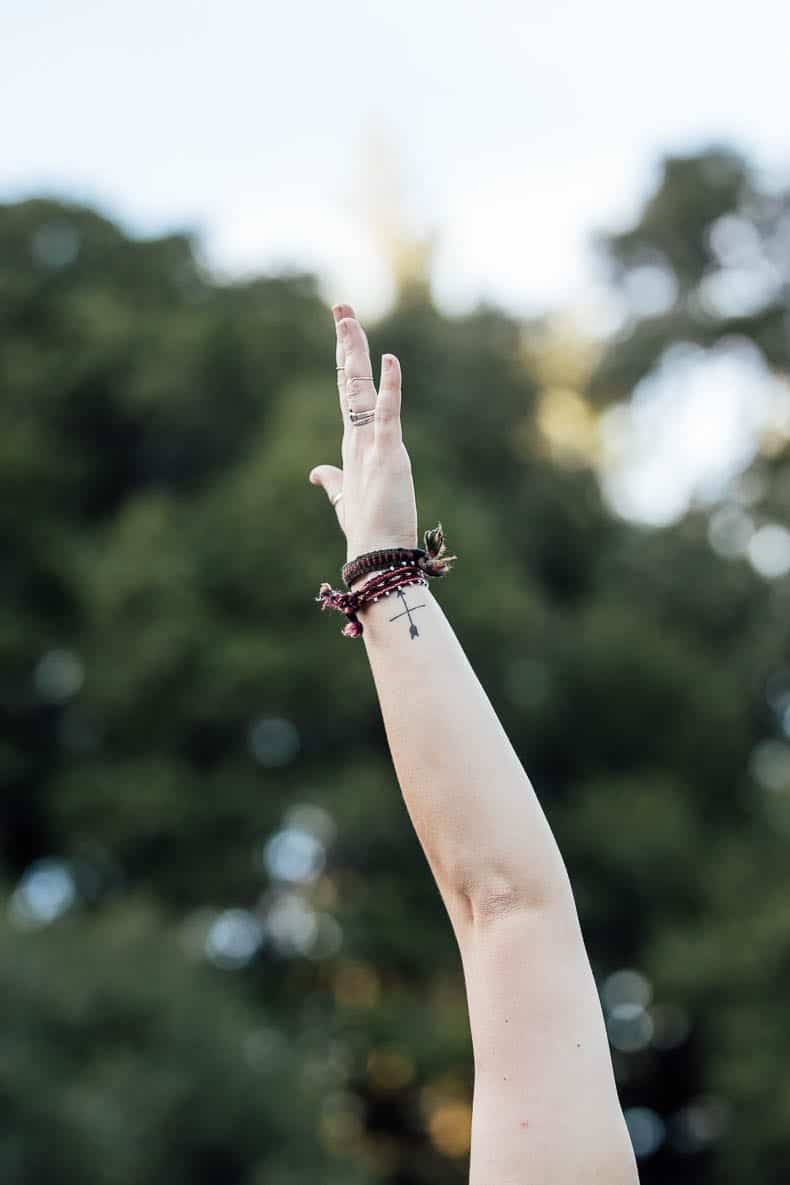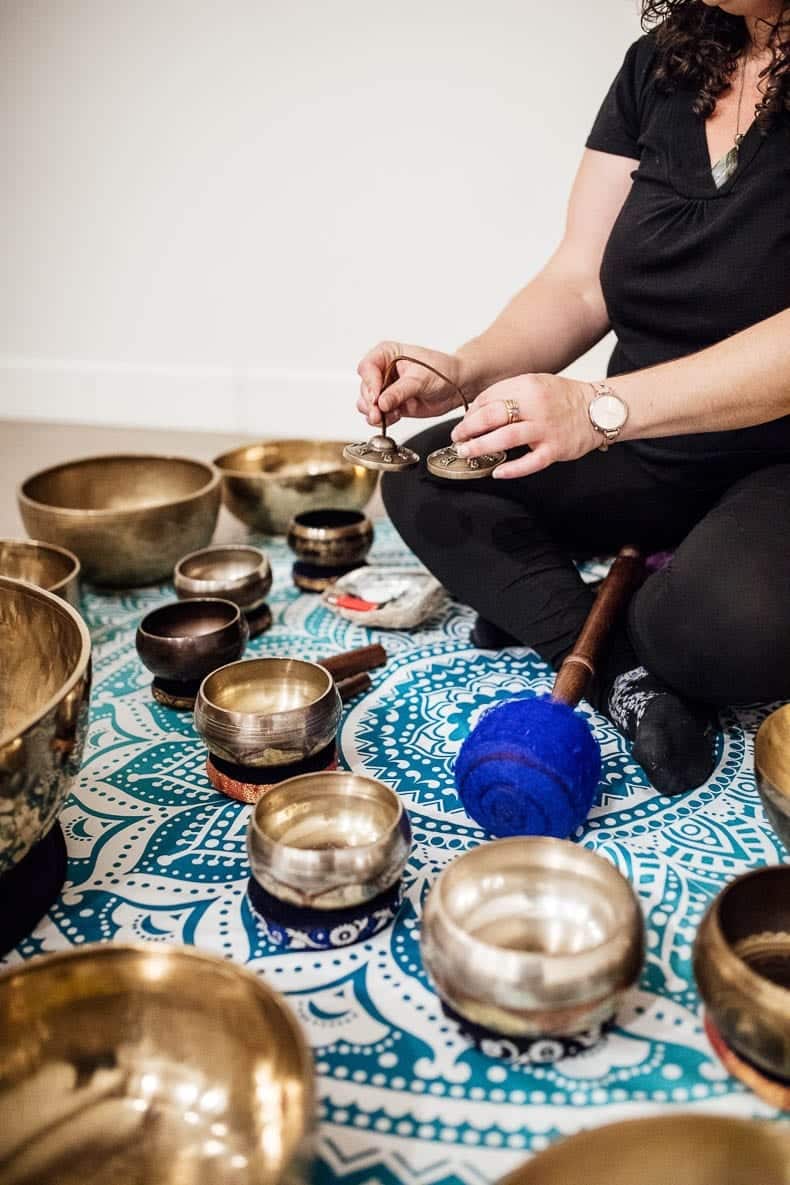 Hike + Visualization Meditation – A fan favorite from the weekend was when we hiked through the Hendy Woods State Park. We hiked to a clearing where I led everyone through a guided visualization where we visualized our dream life, without boundaries. Where were we? What were we doing? Who were we with? Sitting together in a an open field was the perfect place for this meditation. Our hike back to camp was silent, which was eye opening for a lot of us. We thought more about our surroundings, our movements, the sounds and the smells rather than being distracted by each other or music/podcasts. I highly encourage all of YOU to do a silent walk or hike!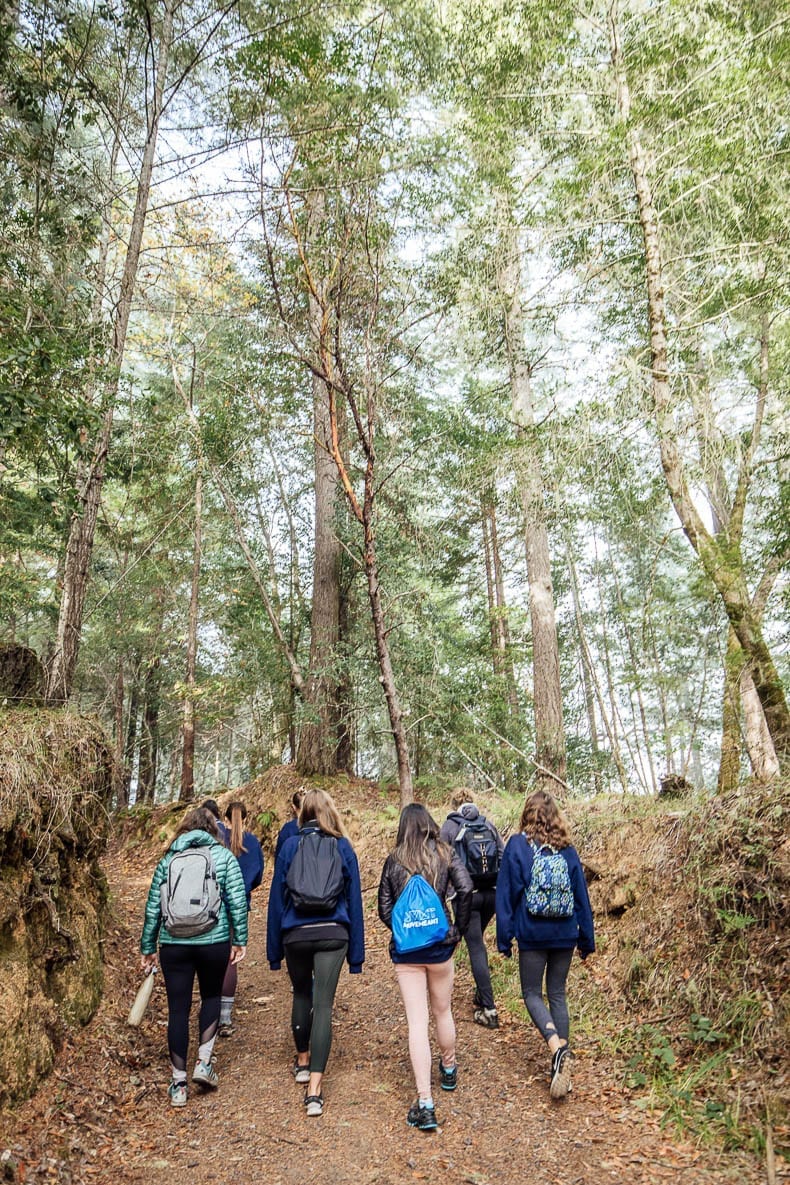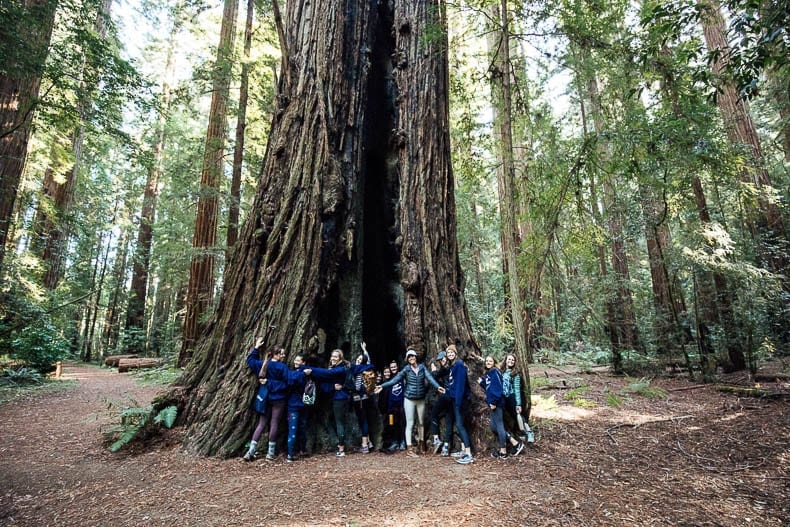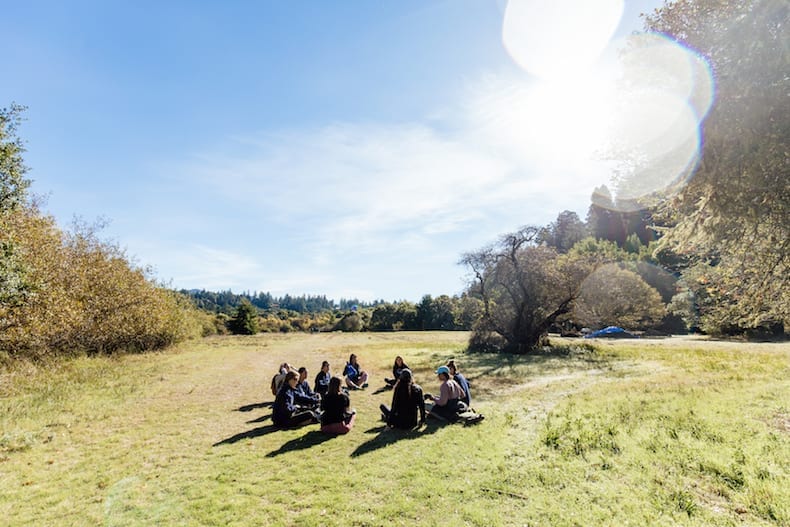 Deep Dive Intensive – Saturday afternoon we went through a series of exercises to help us identify our passions paired with practical advice for moving forward from our in-house branding expert, Emily Hines. What I loved about these sessions is that they work for everyone whether you are looking to pursue a career in wellness or simply have a passion for health and want to see how the pieces fit for you in your personal life. Our group was a mix of people who work in wellness and others who do not. The variety was perfect and showed us all that wellness looks so different on everyone.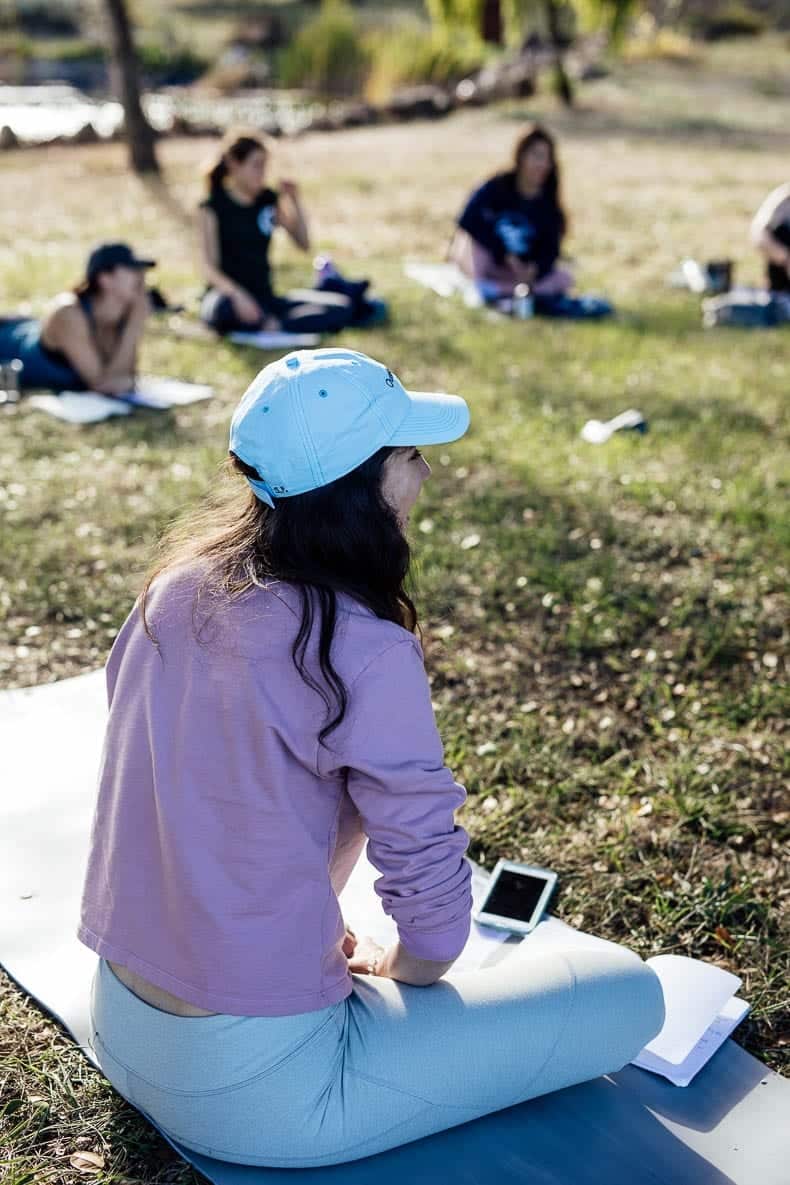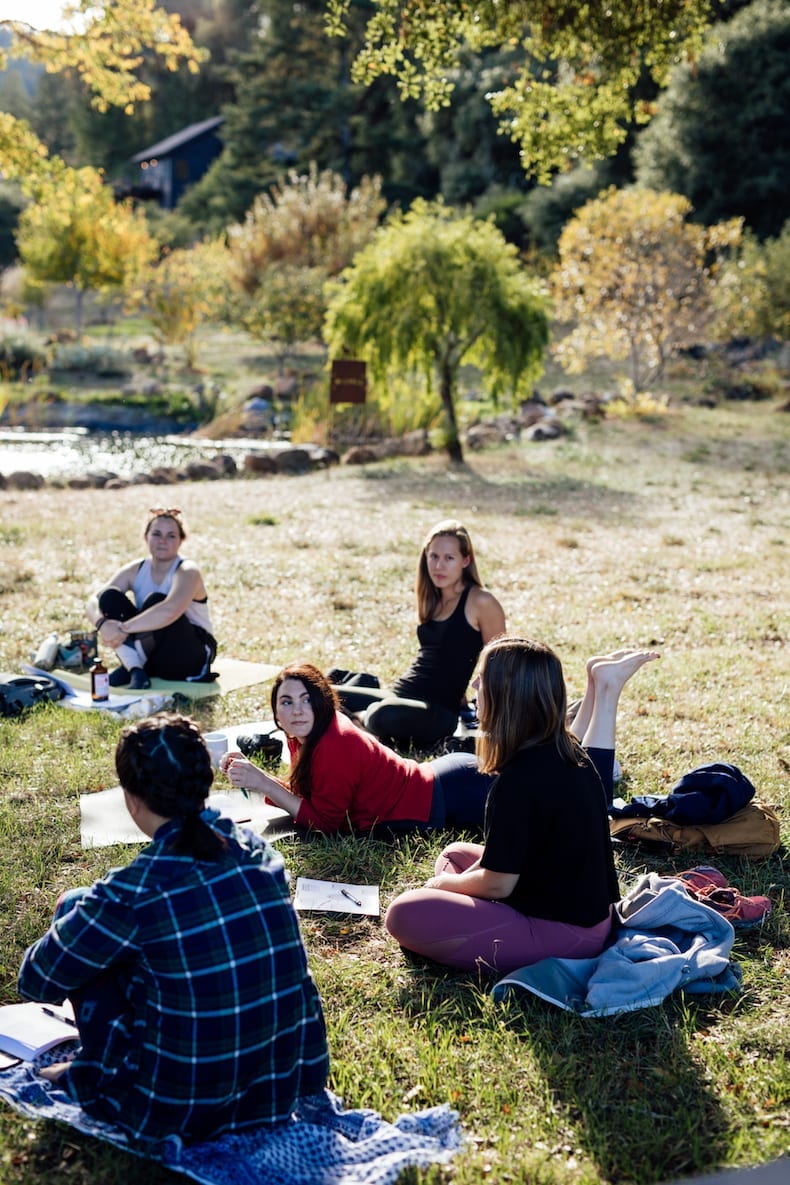 Closing ceremony crystal flow + tarot cards – If you know me personally you know how much I enjoy crystals and tarot. Do I put the weight of all of my life's questions into them? Certainly not but they help you tap into your intuition and allow you to answer questions for yourselves rather than seeking them externally. Everyone in our group brought a "gift" to close the weekend and whether it was a poem or a commitment to help us all keep in touch, everyone offered something that was equally valued.
To my  "Healthy Mavens" –  THANK YOU. I'm still feeling deeply emotional thinking about your openness, your vulnerability, your eagerness to connect. You made the first Camp Wellness better than I could have imagined. So much love for each and every one of you!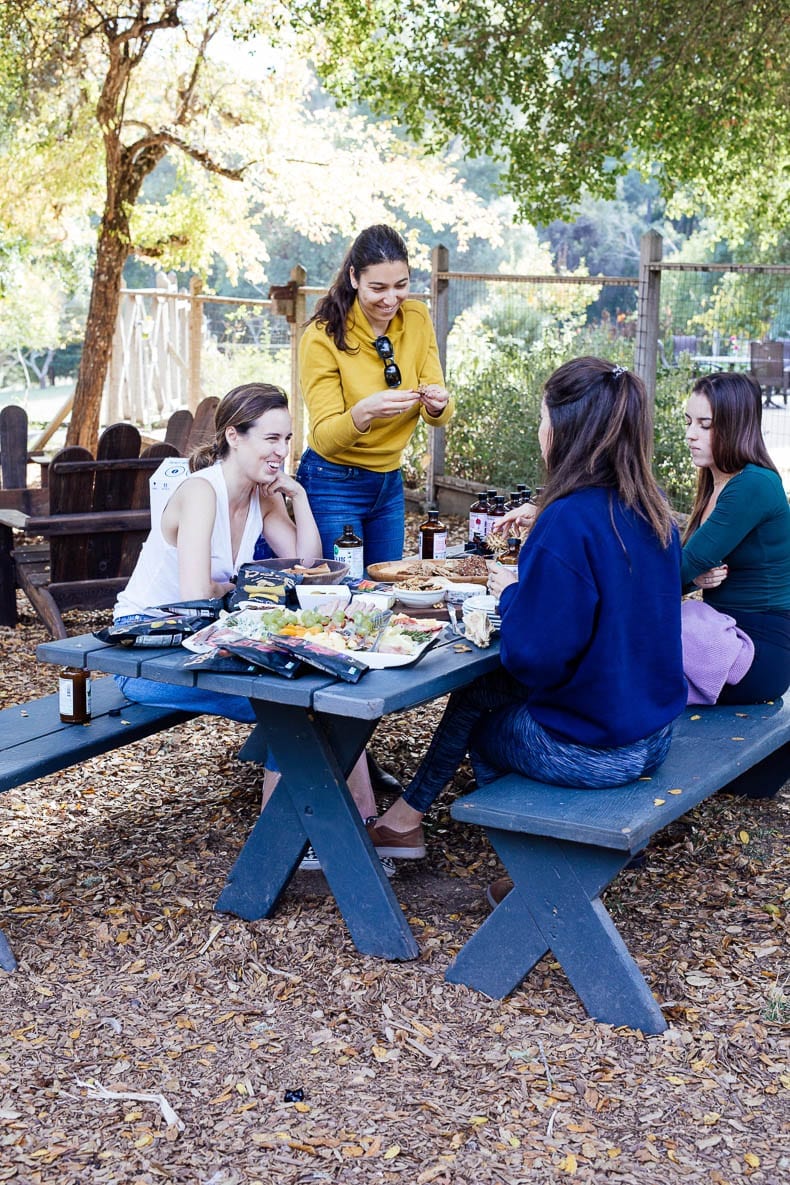 Huge thanks to the following brands that made Camp Wellness possible! We are incredibly grateful.
Credo Beauty | Saje Wellness | Bare Snacks | Beekeeper's Naturals | Yerba Buena Tea Company | Outdoor Voices | Health-Ade Kombucha | 5 Minute Journal | Norm's Farms | Lunar Abundance | Willness Co | Curie Deodorant | Mother Dirt …and many others!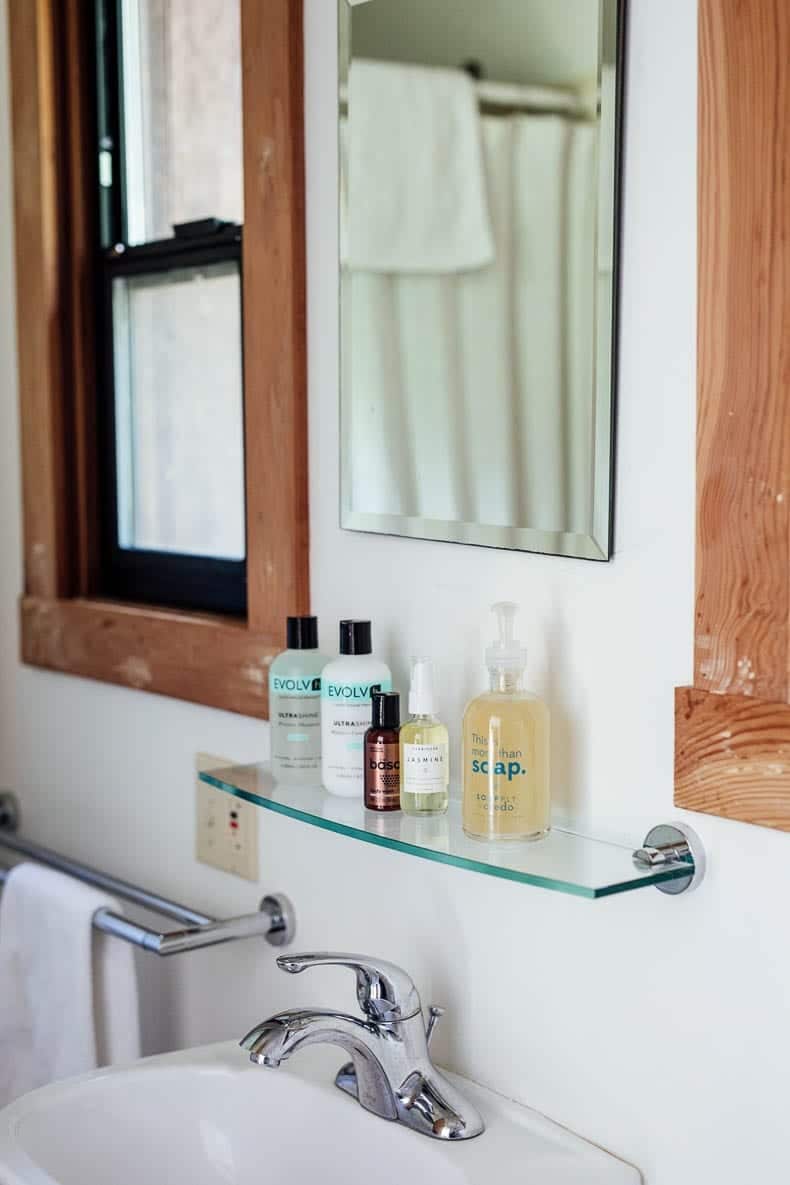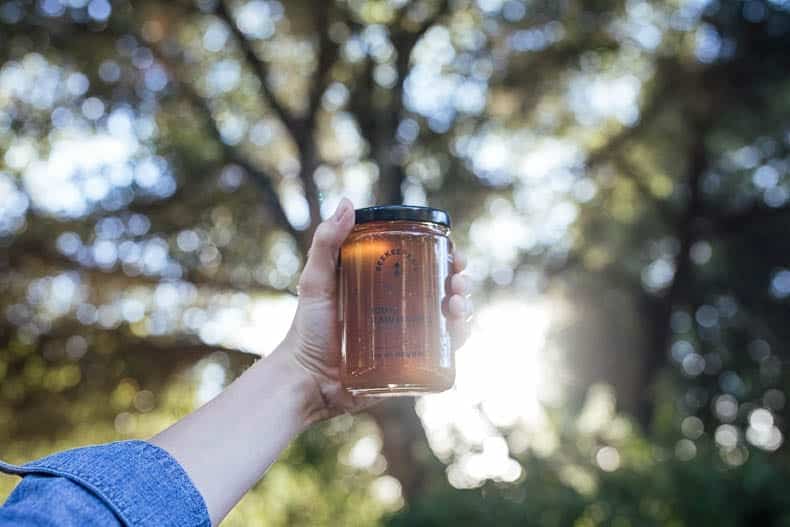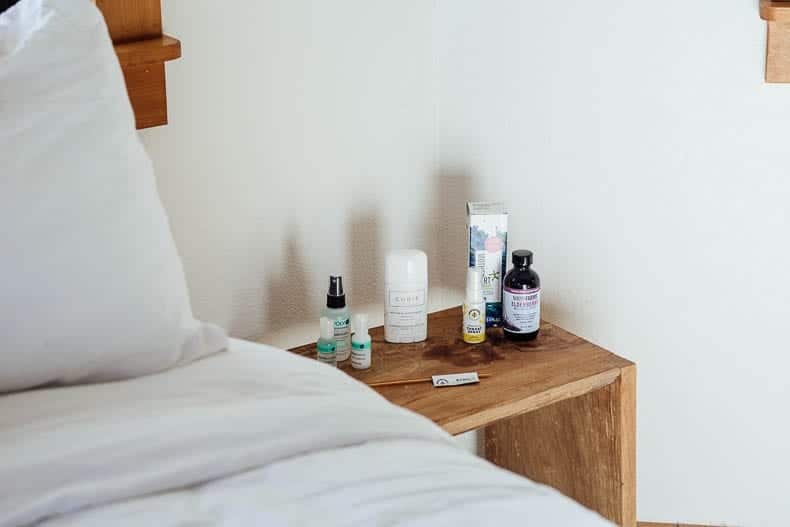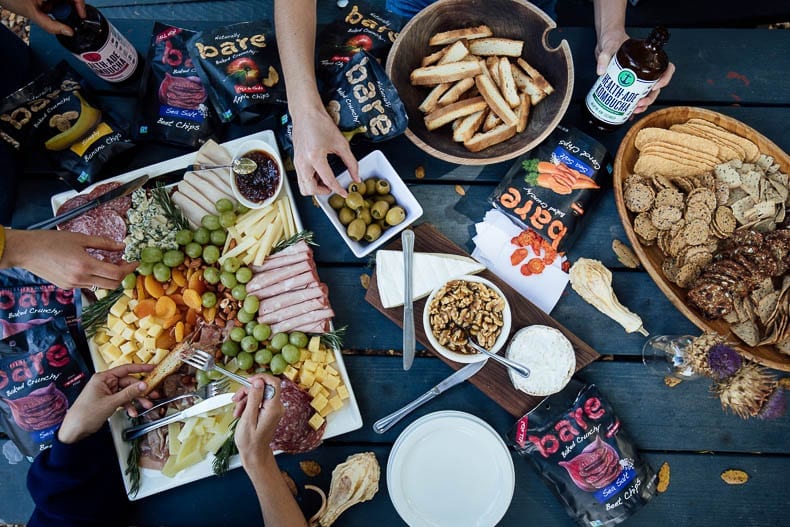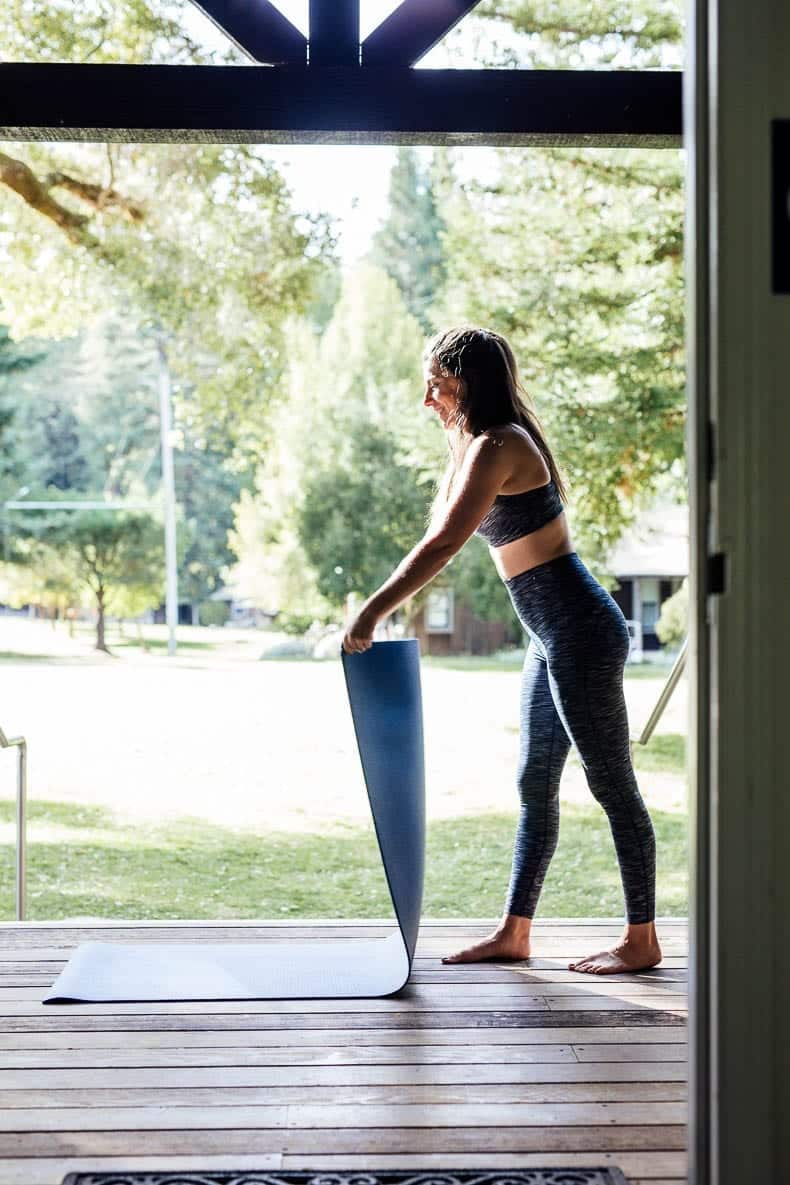 Lastly, to Tanya and Bettina (I feel like I'm giving an awards speech!) – My love and appreciation for you truly cannot be put into words but I'll do my best. T- thank you for being my better/more organized other half. You're way too cool for me and I have no idea how I got so lucky having you on my team. B- I couldn't have asked for a more talented human to capture this experience. Your friendship means the world. And Jess! Thank you for stepping in when I needed you to and being a happy camper 🙂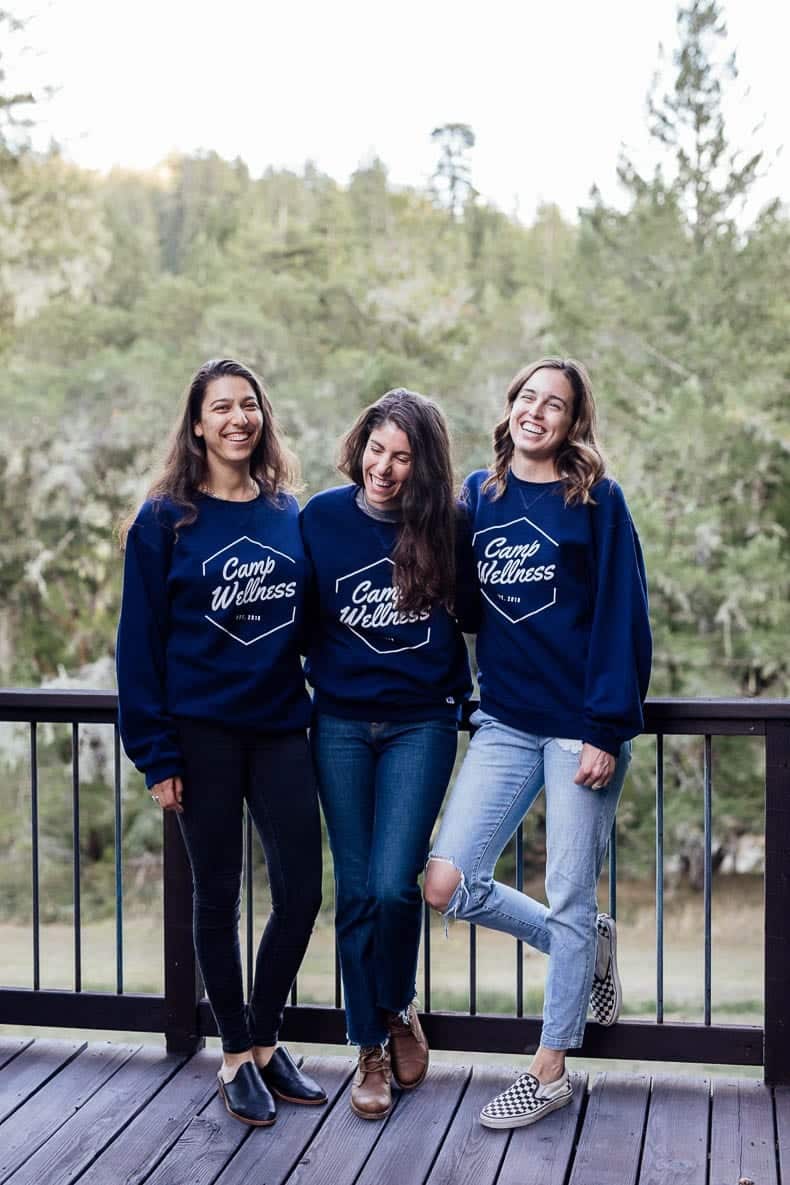 Photos by Bettina Bogar
Interested in attending our next retreat? Sign-up here to get on the list for our 2019 Camp Wellness Retreat!
JOIN THE THM NEWSLETTER
Join 20,000+ members of the THM Community to get access to exclusive recipes, healthy lifestyle tips and behind-the-scenes news from our team!