Happy birthday to The Healthy Maven!
I truly cannot believe it's been two years since I launched this little blog of mine. It started as a way for me to escape my 9-to-5 and share some of my passions outside the working world, and now it is my working world. That idea still blows my mind.
I thought of a number of ways I wanted to celebrate, from videos to post highlights to photo montages, but instead I decided to do exactly what I did on day 1, write.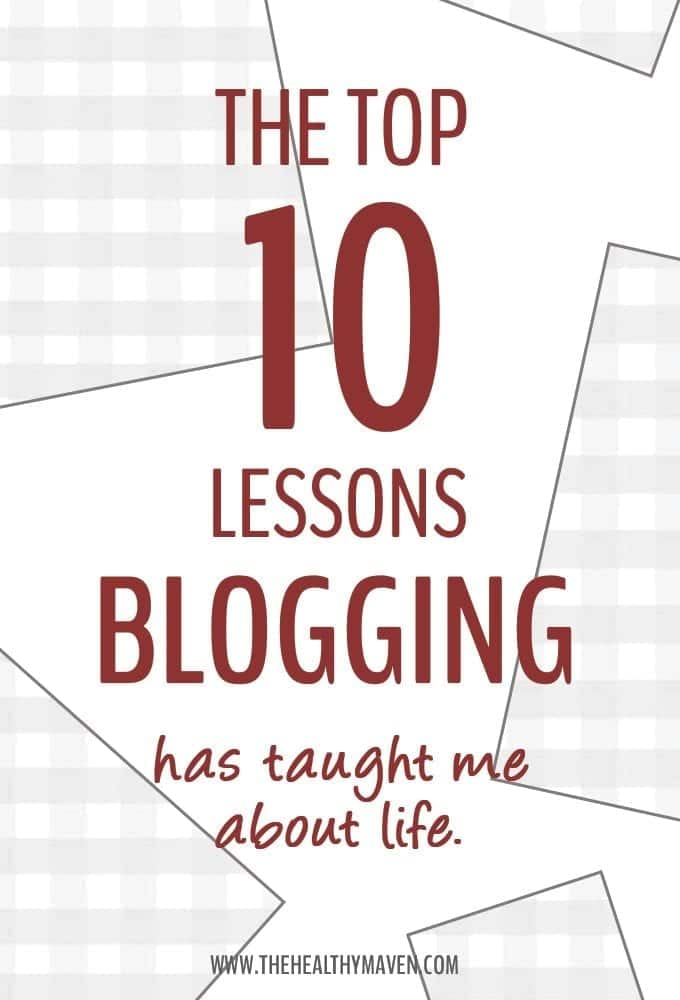 I've blogged my way through the highest of highs and the lowest of lows. I've photographed, eaten A LOT, and travelled to some pretty cool places. And I've learned a lot along the way.
It may sound strange that opening your life up to the internet would help you discover more about yourself and teach you so many life lessons, but it's the truth. As dramatic as it is, February 24, 2013 was the day I decided to change my life. My life will truly never be the same because of this decision.
Many of you have been following since day 1 (more like day 90 since no one knew about this space for the first three months…) and have watched me go from a somewhat confused 23 year old who hated her job and needed to chill out, A LOT to a slightly less confused 25 year old who turned her hobby into her job and managed to swallow one serious chill pill. And some of you may be stopping by here for the first time. Either way, I hope my experience can inspire you to take have a look at your own life and decide where it could use a change.
And with that, here are the top 10 lessons blogging has taught me about life.
1. Dreams are not dreams.
You dream when you're sleeping. To create the life you want, you must be awake and working your butt off. People ask me all the time how I was able to turn my blog into a business and the truth is that I had the attitude that I needed to be working harder than everyone around me. My day-to-day may seem like a dream from the outside but in reality my days are often filled with hard-work, frustration and failures. And then there are days where I feel like I may actually be dreaming and I need someone to pinch me and wake me up. For the most part though, I am living my dream, not dreaming it.
2. Find your voice and use it.
For a long time I struggled with the idea that my voice was worthy of being heard. While I still at times wonder why the heck anyone would care what I have to say, I am too grateful for the platform that I have to stay silent. As corny as it may sound, I have the power to create change and I'll be damned if I don't use it. And guess what? You do too. There is absolutely no reason you can't be a voice for the causes you feel passionate about. You never know who is listening and who might join you. Don't let your self-doubt stop you from making a difference.
3. You can't change people's mind.
Just because you have a voice and are using it, doesn't mean you can convince people to listen. I've spent way too many hours trying to and stressing over my failures at changing people's minds. Everyone is entitled to their opinion and you (and I) have no right to tell them they are wrong. While it drives me absolutely bonkers when someone comments on a post that there are too many calories in a recipe or can I offer a low-fat substitute, I've learned to respectfully respond that I don't count calories and focus on quality rather than quantities of fat . It's not my place to lecture them on my belief systems. I can only hope to lead by example.
4. There is always more to do.
To-do lists never end. I can do my best to be as productive as I can be each and every day, but I will never do it all. There will be endless pictures to edit, stumble groups to submit to, and pins to schedule. If I tried to do it all, my life would be the blog and that's not a life I want to live. I do what I can but make a conscious effort not to let the endless blogging tasks impede into my personal life. I'd rather sleep in and spend time with my man than be improving my newsletter or commenting on blogs.
5. Don't force it.
In the blogging world and beyond there will always be trends that people jump on faster than a grenade. One person starts including blank in their posts and suddenly everyone has to do the same. Trends can be good and if you benefit from it then awesome but when it feels like you're running against the current, it might be time to evaluate if it's really that important. Initially for this post I wanted to film a video, but when I sat down to put together a script and set up the camera, it just didn't feel right. A large part of me feels like I have to be doing more videos on THM and maybe 3-6-12 months from now I'll decide I want to include them (or whatever the trend-du-jour is) but right now I don't feel like stressing over something that is clearly being forced. THM won't crumble because I chose not to run with the pack.
6. Don't get wrapped up in the things and people that don't matter.
You're not going to like everyone and everything. And that's okay. But sitting at home bitching about it won't help you…ever. I'll admit that I have at times gotten too wrapped up in the drama, but it has never gotten me anywhere. I've learned I'm better off brushing it off and purging my life of the people behind it than engaging in it. I stopped complaining about those negative, jealous and drama-filled people and situations and started to build the life around me that I wanted to live. You are the average of the 5 closest people you surround yourself with, so make sure they are awesome.
7. You don't get what you don't ask for.
This is the number one lesson I've learned in running a business. You have nothing to lose by asking. Many of the opportunities I have been afforded have come because I've asked for them. If you think that sitting at home waiting for people to come to you and hand you everything you want in life is your key to happiness, than you are in for a rude awakening. Work hard, ask for what you want and give in return what others ask from you. It works.
 8. Live your life outside your job.
You can't appreciate how much you love something until you step away from it. In the same light, you also can't see how much you hate something until you step away from it. Take breaks, embrace new experiences, be inspired by people and places outside your bubble. I work hard so I can play hard, and I play hard so I can work hard. Never forget the importance of having a life without an Instagram filter.
9. Just do it. 
I've spent most of my life worrying about the future. People would try to calm me by telling me that "life just works itself out", however I've come to learn that they could not be more wrong. Life doesn't just work itself out. If you're unhappy in your life or want a change, then JUST DO IT. Nothing will change if you aren't the driving force behind it. My advice? Stop ruminating on how much you hate your life, and do something about it. It doesn't matter if you get it wrong. You're better off focusing on figuring out what you don't like and checking those off the list rather than trying to figure out your life purpose by tomorrow.
10. There is nothing more satisfying or rewarding than finding your purpose.
And if you do find your purpose, you will understand how absolutely incredible it feels and why the struggles are so worth it. I am completely overwhelmed when I read this post. When I started THM I had absolutely no idea I would be writing this post 2 years later. I wanted a place where I could share what I know, what I don't know and what I'm learning along the way. To have found my purpose somewhere in between is one of the most precious things in my life. Don't resign yourself to a life of unhappiness and void of fulfillment. It is possible to find your passion and make it your living.
Before I check out from the longest post of all time, I wanted to thank every single one of you who has been a part of this journey. Grateful doesn't even begin to explain how I feel. To those of you who share your favourite THM recipes with your friends, comment on posts letting me know I am not alone, purchased my ecookbook or just been all around awesome, THANK YOU. I love you. That is all.
WANT MORE BUSINESS TIPS? Join the THM Community!
Join 10,000+ members of the THM Community to get access to exclusive info about blogging, running a wellness business and how to be your own boss.