Well we're onto the third edition of this series! If you haven't explored the meals and breakfasts I make all the time, I highly recommend checking them out!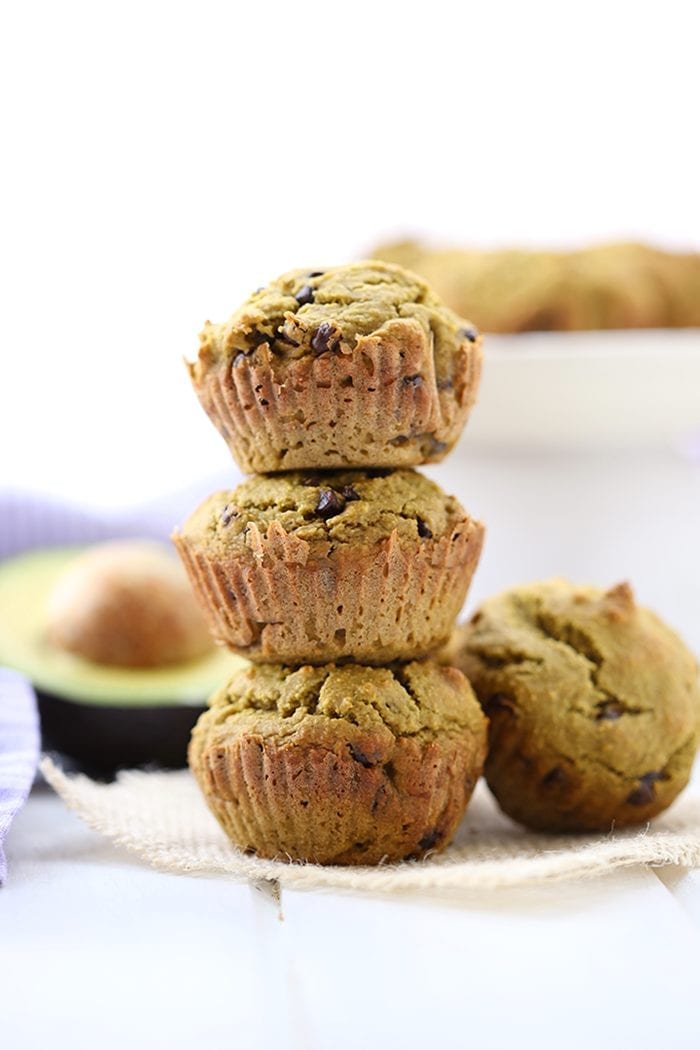 But if you're a snacker like I am, this post will be your jam. It's even more relevant right now as we take our little family on the road. We're gonna be hopping between a few places for the next few months (more to come on this as the time as right) and lots of road tripping is involved. This means snacks are basically our lifeline to survival.
There's lots of premade snacks I love – let me know if you'd like to see a listing of those- but if you've got the time, I have several recipes I find myself making time and time again. And no, they're not all energy balls…though you'll see quite a few of those.
As always, if you make any THM recipes, be sure to tag them with #thehealthymaven so I can see your creations!
This is probably the 15th time I've mentioned these on the blog. They're one of my first ever recipes that I came up with and have made them like a million times. Definitely my staple snack recipe!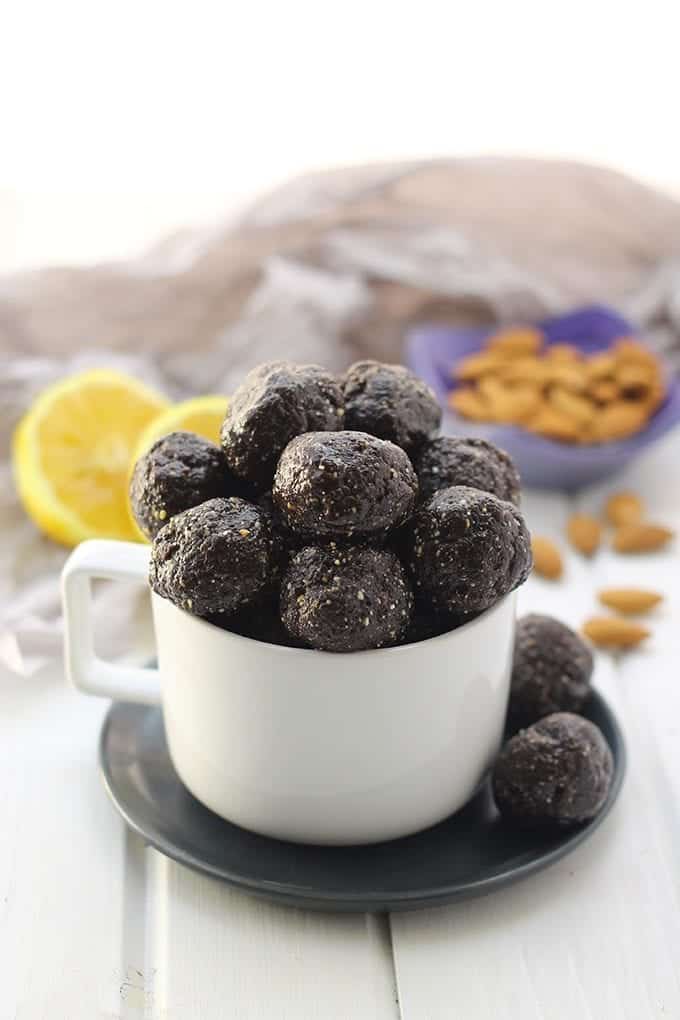 There is nothing like crispy chickpeas to satiate your savory tooth! These are addictive and consider yourself warned that you'll either need to double or even triple the recipe!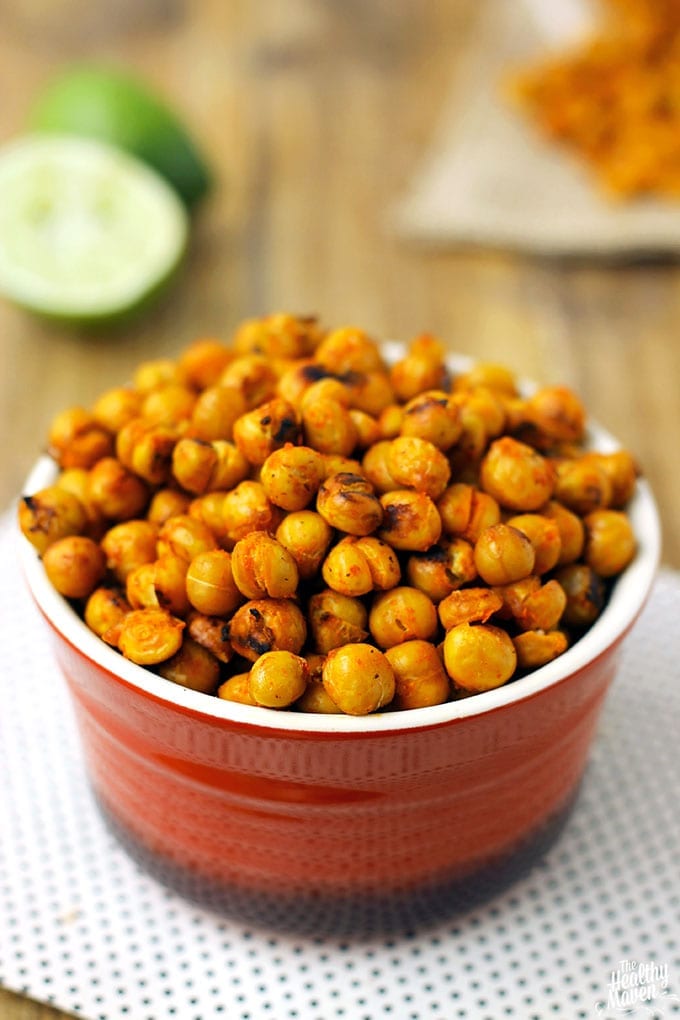 If I'm grabbing a protein bar, it's going to be these ones! I've also made them with my favorite Vega protein powder (add a bit more almond milk) and they're just as good for a dairy-free version.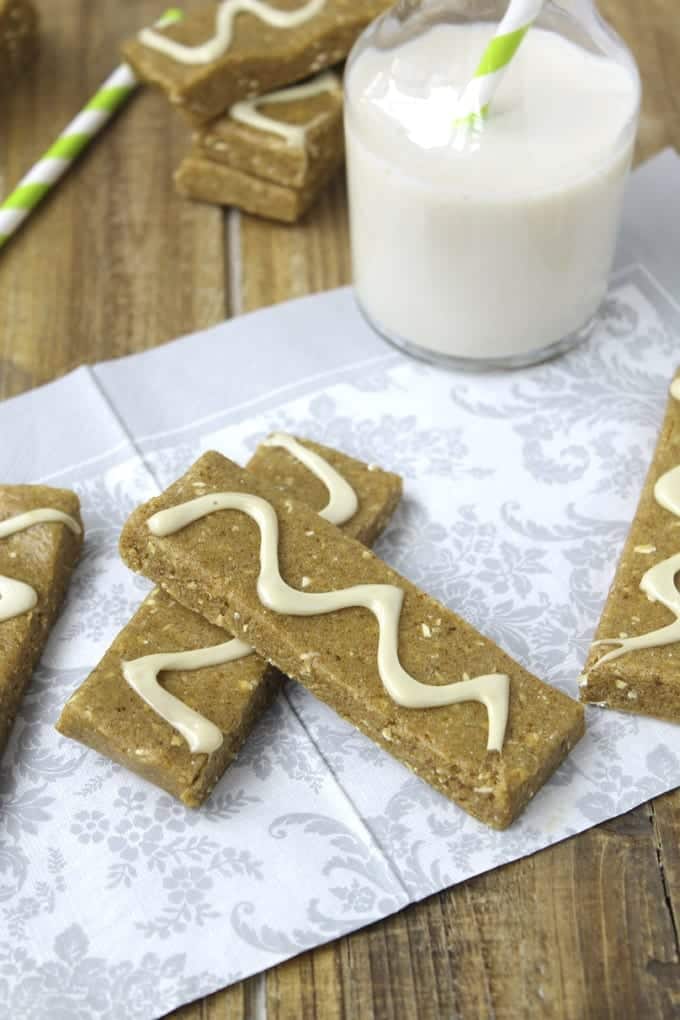 This is probably the recipe I'm most proud of developing. I had a bunch of seeds, added some water and spices and BAM, healthy crackers! If you're not a confident baker but want to try making something from scratch, this recipe is for you.
Sounds like a strange combination but the addition of avocado in these muffins makes this recipe so moist and creamy! I'm always so excited when someone tells me they made this recipe and were so surprised by how delicious they are!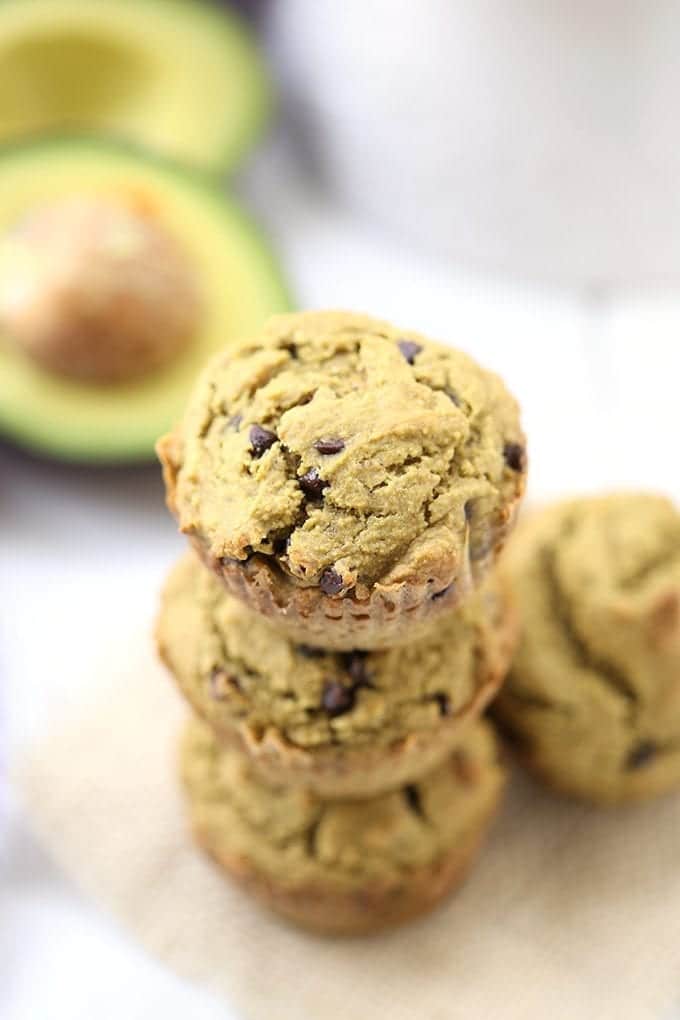 Ditch the chewy bars and make these healthier granola bars instead. I came up with this recipe when I was living in NYC so I will always associate these bars with that time in my life, but I still make them occasionally and am reminded why I love them so much!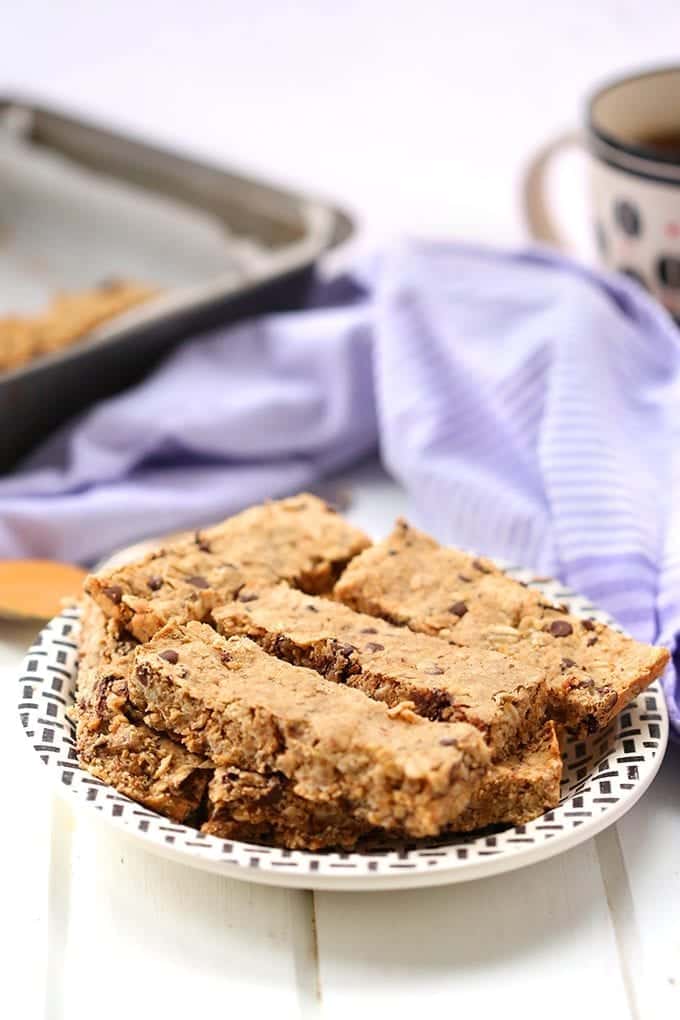 These are a bit more on the indulgent side…sprinkles YOLO, but we all need a treat every now and then! Plus you'll get a good dose of protein to make these cake batter balls more long-lasting so you don't reach for another slice of cake instead.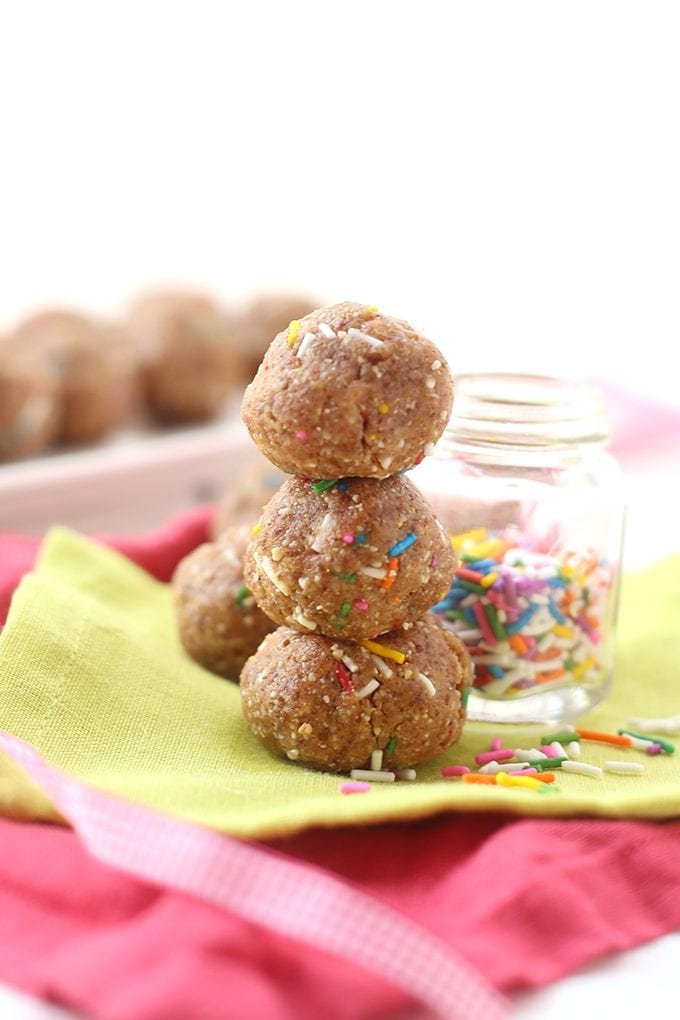 What are your current favorite snacks? Any THM favorites in there?!
JOIN THE THM NEWSLETTER
Join 20,000+ members of the THM Community to get access to exclusive recipes, healthy lifestyle tips and behind-the-scenes news from our team!