If you're looking to improve your wellness and up your business, these 7 top wellness and business podcasts will help motivate you to make big changes in your life!
If I could somehow figure how to either a) clone myself or b) add an extra 50 hours to a day, I would 100% start a podcast. I am totally and completely podcast obsessed. I fall into the "pre-Serial" podcast crew who's been listening to podcasts before Adnand Sayed stole our hearts (but really…did he do it?!), which means I've amassed quite a list of podcasts I follow. And even though I would absolutely love to have a THM podcast, I'm probably better off just staying a loyal listener.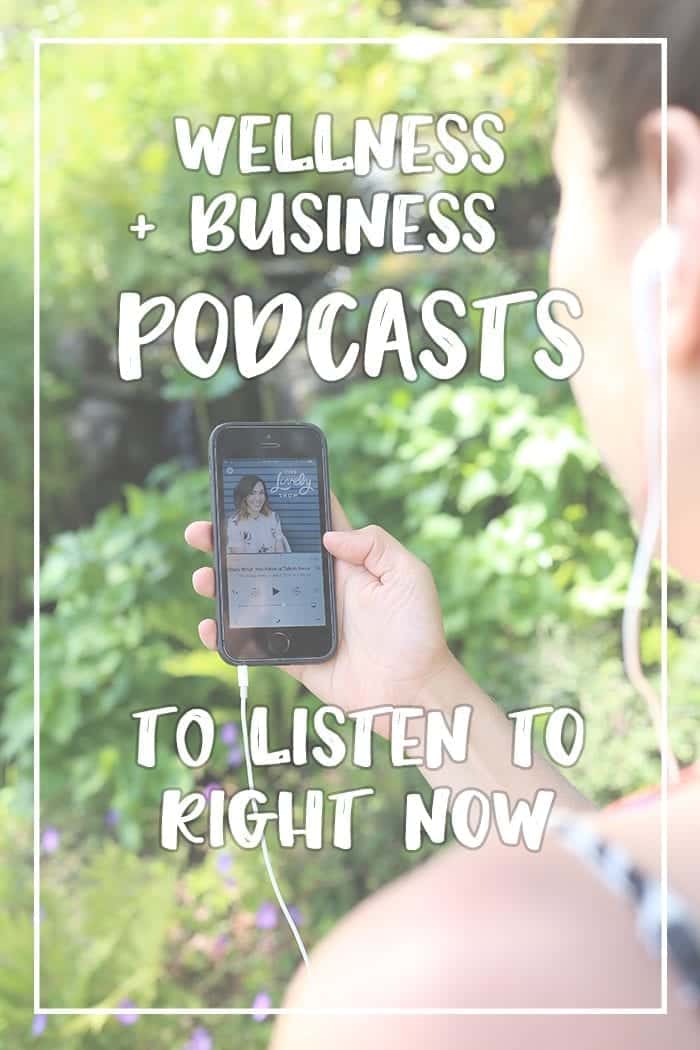 I got into podcasts when I was living in NYC and had the long commute on the A train up to Washington Heights from Chelsea. Podcasts entertained me, they educated me and they only made me miss my stop twice after falling asleep while listening. These amazing hosts and storytellers have been with me through moves, flights, dog walks, road trips and long days in the kitchen. Many of them feel like my friends even if most of them don't know I exist…
My list of must-listen to podcasts has changed over the years as my interest and passions have changed. Once full of nutrition podcasts, I eventually starting using meditation podcasts to keep me from jumping off the train during my commute to work in Toronto. These days my list is full of wellness, self-development and business podcasts with some hilarious and entertaining ones thrown in for fun.
As I begin to delve into other topics I'm passionate about, I thought it would but fun to share with you some of the podcasts I'm listening to right now. I always love getting recommendations for podcasts so I'm hopefully you can find some new ones from this list as well!
Pop in those earbuds and open your podcast app. Here are my top wellness and business podcasts I'm loving.
What would a wellness business podcast list be without a shameless plug for my own podcast? I launched That's So Maven to help expand the conversation around wellness and the wellness industry to show everyone that there is no one size-fits-all when it comes to health. Health looks so different on everyone and you should feel empowered to own your own health journey.
Katie is actually a dear from of mine, whose podcast I've been listening to for a few years now. I love the diverse range of topics she talks about with her interviewees (generally under the umbrella of wellness) and explores with her listeners. I feel like I'm constantly in a state of exploration and I know without fail I will learn something new from Katie and her guests when I turn on "Let it Out". It also helps that she is the most genuine person I know.
While we're on the topic of wellness podcasts, I had to mention the OPP podcast with Jessica Mernand. Jessica is a blogger who interviews other bloggers, online influencers and authors on health and wellness. What I love most are her mini podcasts called "the things that freaked my week" where she brings on a guest blogger and they talk about awesome things happening in the world. There are times when I can feel pretty bummed out about things that are happening around the globe, but I love knowing I can turn on the OPP podcast and it will without fail make me think about the positive.
Start-up came out around the same time as Serial and quickly became a podcast sensation. For good reason too because it is probably the best produced podcast out there. The content focuses on chronicling the starting of a business. The first season is all about starting a podcasting business and then it changes from season to season. Admittedly, I was late to the game in terms of listening but I'm so happy I finally found the time. If you're interested in business and the work that goes in to building one, this podcast is for you.
Also for my business junkies out there, if you love marketing, business tips and building a profitable business, you will love Amy Porterfield. I listen to a lot of business podcasts (feel free to comment below if you want to hear more of them), but I find that Online Marketing Made Easy is by far the most approachable and relevant. Things like building your email list, apps for productivity and goal setting that will leave you motivated and excited, not confused and overwhelmed.
Sophia Amoruso is the power force behind Nasty Gal clothing and her best-selling book, "Girl Boss". She interviews badass female entrepreneurs about anything and everything. If I'm being totally honest, I don't love the first 20 minutes where she's chatting with her friend, so sometimes I skip right to the interview but maybe you'll like it. It's cool to hear the journeys of various women in business doing kick-ass things.
This podcast generally focuses on business within the food sector. From bloggers to product developers and start-up food brands, Nicole Culver asks the questions you've been dying to hear the answer to from the bloggers and businesses whose brains you'd like to pick. If you're interested, I stopped by the Blissful Bites podcast and answered all your questions on how to quit your full-time job to run a blog.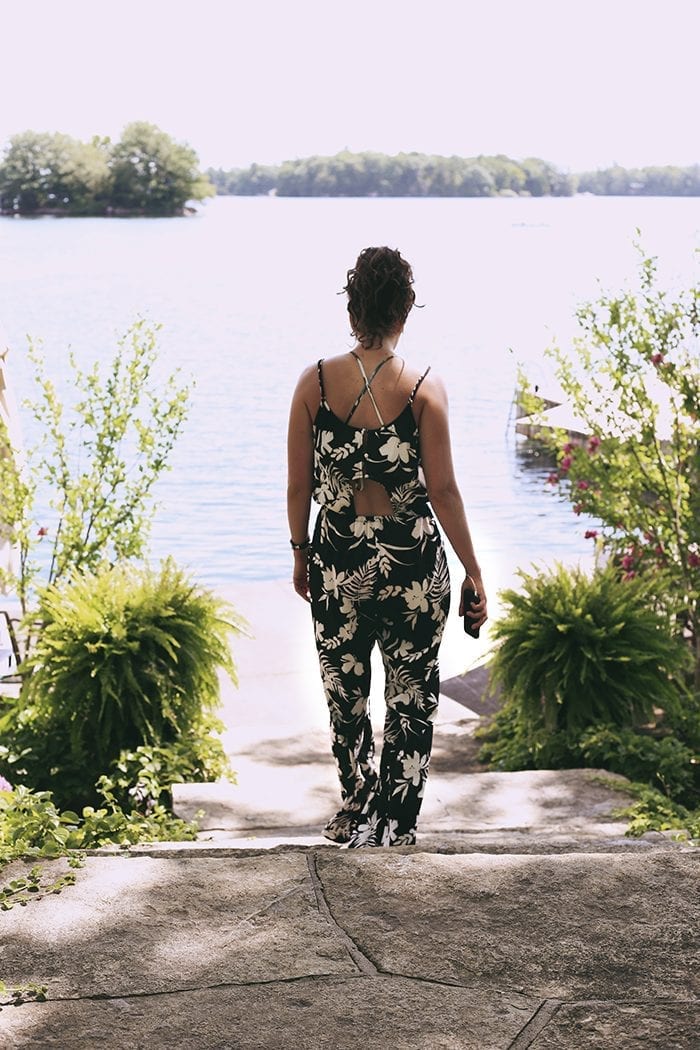 JOIN THE THM NEWSLETTER
Join 20,000+ members of the THM Community to get access to exclusive recipes, healthy lifestyle tips and behind-the-scenes news from our team!