People think that because I'm a food blogger I eat well all of the time. Unfortunately this is not the case. I do have some delicious eats but when you consider the fact that I post 3 recipes a week and there are 21 meals (not including snacks) each week, there are clearly some gaps I need to fill.
Experimenting with recipes for the blog also means that on days when I'm not doing recipe development my meals are pretty basic. Not that there's anything wrong with basic, but had I done a tiny bit of prep I might not find myself debating popcorn vs. ordering in sushi for dinner.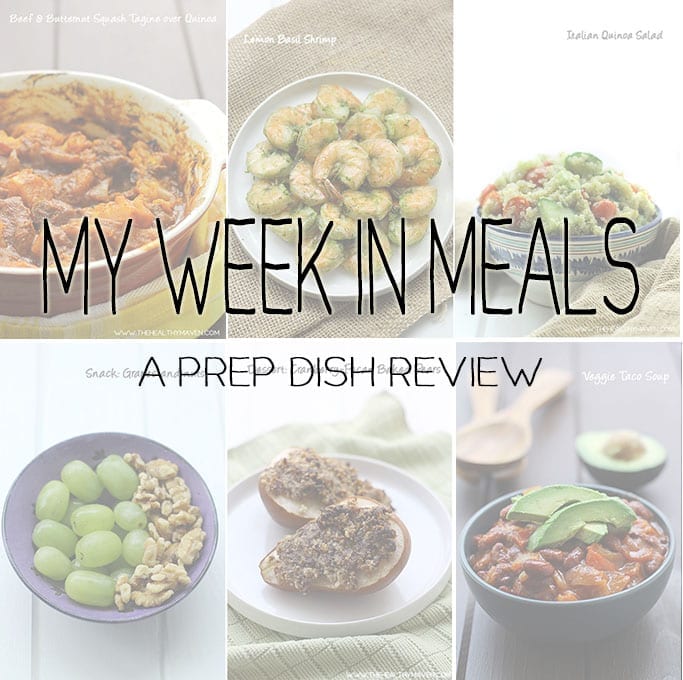 There, I said it. I could use a bit more meal prep in my life! This is not to be confused with 6 hours in the kitchen on Sunday. No thanks. But rather a meal plan for the week, a big grocery shop and 1 or 2 hours of easy prep.
Thankfully, I got the kick in the butt I needed when Allison reached out to me asking if I wanted to try her healthy, gluten-free weekly meal-planner from Prep Dish. Allison is a registered dietician and trained chef who created Prep Dish to help make healthy eating easy and enjoyable. She offers weekly meal plan focused on using seasonal ingredients that are also tailored to your diet whether it be gluten-free, dairy-free or paleo and sends it straight to your inbox.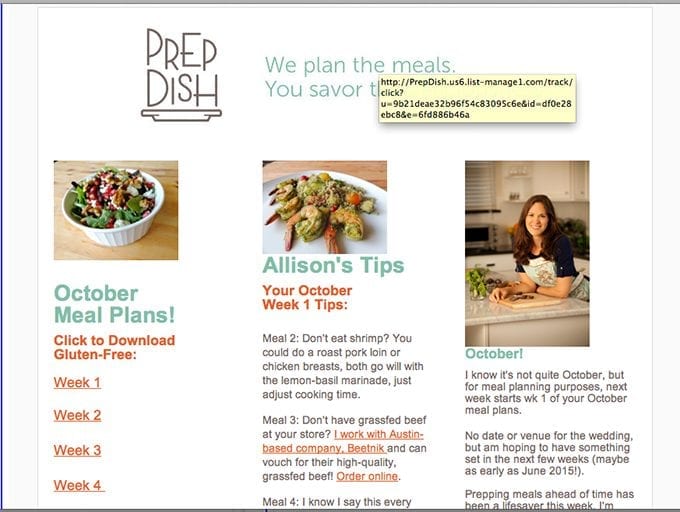 At the beginning of each month you are emailed with the weekly meal plans for that entire month. Each week has its own grocery list, meal plans and instructions for making each dish. The plan makes 4 meals (lunch or dinner), 1 salad, 1 breakfast, 1 snack and 1 dessert. This won't cover all of your meals but it will definitely help you make healthier choices for the majority of them.
Last week I boldly did what no Maven has done before: I meal-planned. I did the first week of October's gluten-free meal plan. Here's my week in meals:
Meal #1
Meal #2:
Meal #3:
Meal #4:
Snack & Dessert: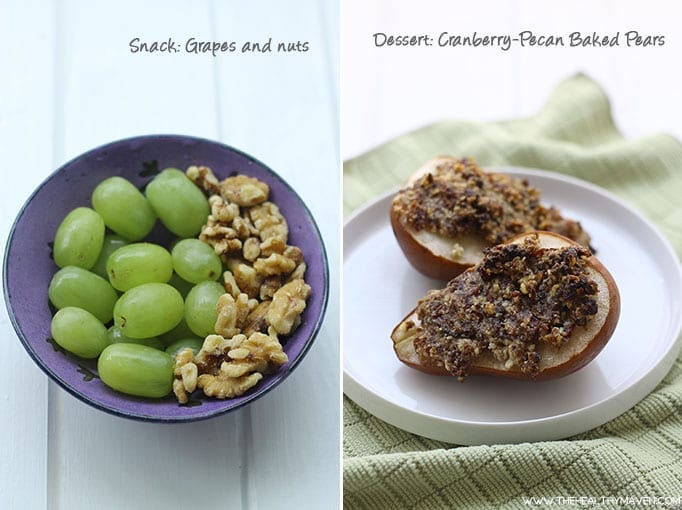 The verdict? I really enjoyed my week using Prep Dish. I would have to say that the best part about it was not having to put any of the work into planning what we ate that week. No Pinterest or cookbook browsing required and each meal was pretty adaptable if it wasn't what I was craving (I mixed the taco soup in with eggs one day…please don't judge). I liked that the 4 main meals weren't scheduled for specific days so I didn't have to worry about wasting food if other plans came up for lunch or dinner. Most meals made enough for 4 so we almost always had some leftovers that I ate throughout the week for lunches.
Allison was very hands-on and we were able to communicate easily using a free program called Basecamp. Any questions that I had she responded to promptly.
I was a little afraid I was going to find myself in the kitchen for way too long but that wasn't the case at all. Granted I did make a few changes here and there i.e. threw some meals in the slow-cooker and bought pre-chopped BNS. The hardest part was chopping all of the onions without my eyes emptying their tear ducts!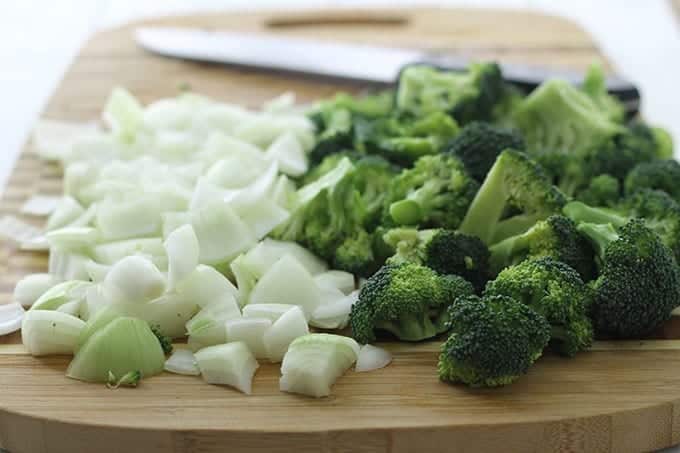 There is very little I would change except for maybe a sweet or savoury breakfast option and more pictures in the meal-plan. I'm a sweet breakfast kind of gal so I actually skipped the frittata recipe she suggested and just stuck to what I would have made anyway, my Slow-Cooker Steel-Cut Apple Pie Oatmeal and my Sweet Potato Pecan Pancakes.
Overall, I really enjoyed the experience and it definitely gave me the push I needed to start planning a little bit more in my own life!
Are you interested in trying out Prep Dish? Click here for more info.
Disclaimer: I was given a free trial of Prep Dish and was compensated for my time. As always, all opinions are strictly my own. Thank you for supporting my dream in running THM as a business!
p.s. I'm linking up to What I ate Wednesday (say what?!) A huge thanks to my girl Jen for hosting!
Are you a meal-planner or prepper? Would you try Prep Dish?
JOIN THE THM NEWSLETTER
Join 10,000+ members of the THM Community to get access to exclusive recipes, healthy lifestyle tips and behind-the-scenes news from our team!