I don't know if this passes or not, but whenever someone asks me for something people don't know about me (a challenging question considering my entire life is on the internet) I always respond with "I'm a total book nerd".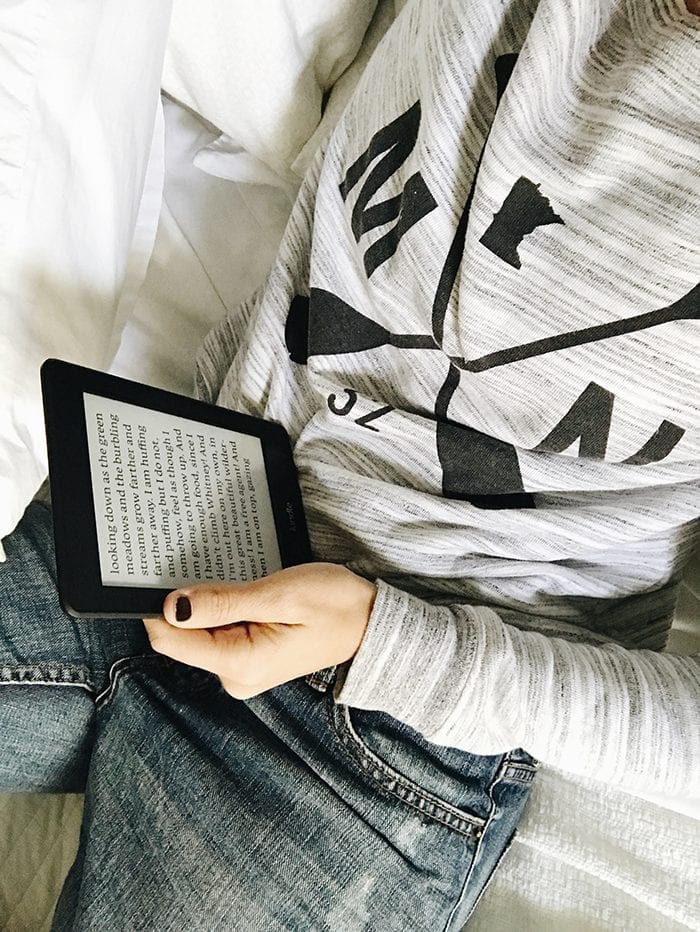 Maybe this comes as a surprise to you, or maybe it doesn't but either way I'm probably reading a book right now. JK, I'm clearly writing this post, but if I weren't, I'd definitely be reading.
I usually have about 3 books going at once. One memoir, one non-fiction and one educational book. I find myself being in different moods at different times so sometimes I want to read about someone's traumatizing college drama, or tips on how to build a better garden or 15th century french mistresses. Gotta be prepared for all occasions!
But over the years I have amassed a huge collection, which thanks to my kindle has allowed it to travel with me. As a side note- anyone who is a big-time reader or looking to read more, I highly recommend investing in a kindle. It's incredibly packable, light, and the battery lasts forever. But the best part for me is that there's no temptation to browse the web or other kinds of distractions you find on tablets #TeamKindle for life!
Okay back to the books. I am shameless self-help book junkie. I don't know why this genre has gotten such a stigma, but regardless it's probably my favorite type of book to binge on. I'm all for reading to make yourself a better person, who's with me?
But some have stood out more than others and I wanted to finally share this list with you. So today I bring you 8 Life-Changing Wellness Books You NEED to read!
If you begin with any book, let it be this one. This book written by Greg McKeown  has transformed the way I do business and quite frankly, how I operate my life. Determining what is essential from what is not has made me a happier and less stressed out human. Start with this one!
This one is for my ladies out there who are looking to delve deeper into their menstrual cycles and get a better understanding of your needs during each phase. I'll admit that it was a little too challenging for me to actually implement the protocol, but it was a fascinating read and I've adopted certain principles that have helped in areas like acne control and PMS.
3. The Life-Changing Magic of Tidying Up
You don't need to be a hoarder to read this book, but you will likely consider yourself one after reading it. It's all about how to clear your life of clutter and lead a more minimalistic life. It's what inspired me to adopt a capsule wardrobe a few years ago and not hold onto my old camp t-shirts that were ripping at the seams.
One of my more recent reads so if you've seen me lately I have probably told you to read this book. Written by Dan Harris (ABC news anchor), this book tells his journey from a stressed out workaholic to how he discovered meditation and made himself 10% happier. The most approachable book I have read on meditation without telling you that you need to do a 10-day silent meditation retreat to find peace in your mind!
Now I'll admit that I've fallen a bit off the bandwagon with my miracle morning (I loooooove sleep), but I do still think this book was incredibly valuable. It talks about how to set a practice in place to start your day off feeling as awesome and productive as possible. While it lasted, I can truly say I was both happier and more productive…albeit a bit sleepier!
Speaking of sleep…The latest novel from Arianna Huffington focuses entirely on this topic. I'm a big proponent of the argument that more isn't always better. Sometimes doing less, and sleeping better can be equally if not more beneficial than doing the activity all-together. For any sleep junkies (or anyone who should probably learn to sleep more), this book will transform your relationship with your bed.
I'm basically Brene Brown's biggest fan girl. Perhaps not the most obvious choice for a book list on health and wellness, but I truly believe that learning to be vulnerable will set you free. So many of my issues surrounding food and exercise were a result of not feeling like I was deserving enough to use my voice. This book changed all of that for me.
This is a memoir written by the uber talented blogger Andie Mitchell. The story tells her journey of losing 135lbs and what she discovered about herself in the process. For anyone who has struggled with their weight or with body image issues, I urge you to read this. Self love needs to exist at all sizes!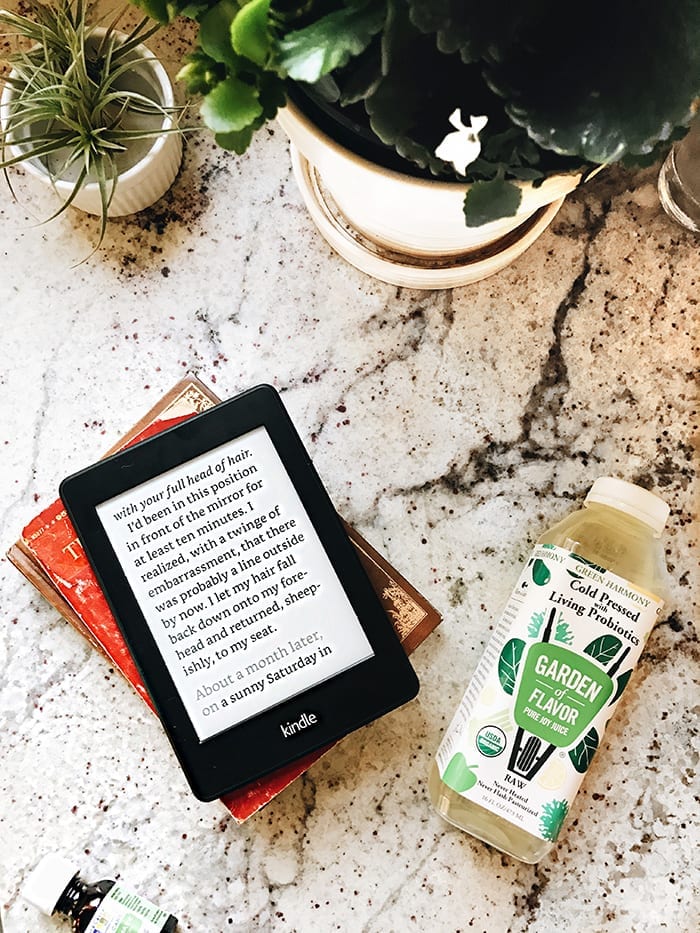 Any books you would add to the list? What's your favorite genre of books?
JOIN THE THM NEWSLETTER
Join 20,000+ members of the THM Community to get access to exclusive recipes, healthy lifestyle tips and behind-the-scenes news from our team!