Ladies! Whether you currently own a business or have the dream of owning one, I've rounded up 10 podcast episodes to inspire, motivate, and educate you from my podcast: That's So Maven. All of these boss babes run successful businesses but each of their businesses are unique. They all have learned lessons over the years that are invaluable no matter where you are in your business journey. I'm sharing everything from money talk to career changes to staying authentic through the ups and downs of business. The struggle is real when it comes to running a business, but these 10 female business owners remind us that with struggle comes triumph and the end result is always worth it.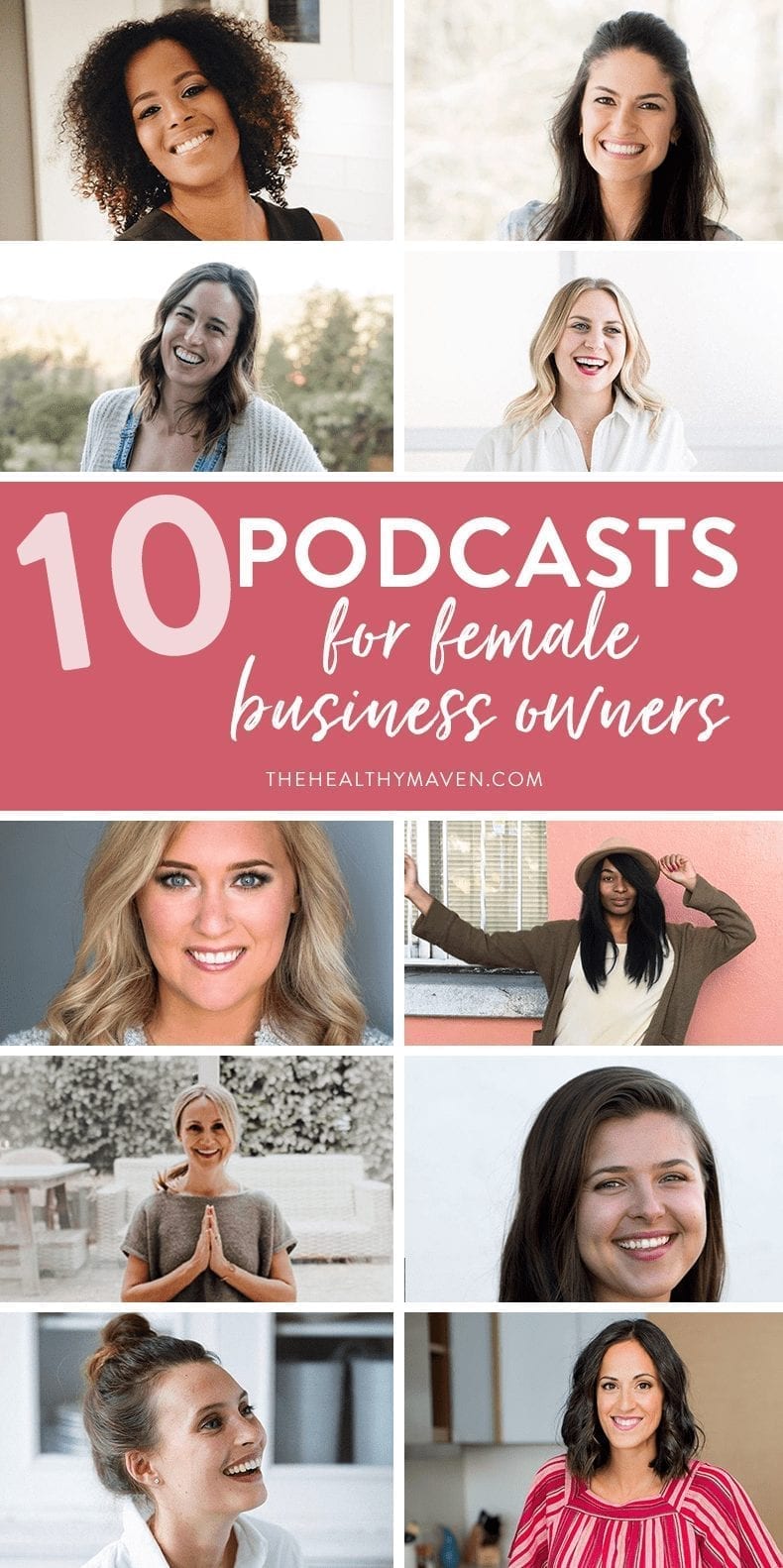 1 | Financial Health + How to Relieve Your Stress Around Money with Jamila Souffrant
Starting off with a bang, I know. How often has money been the root cause of your stress? What if I told you it didn't have to be? Jamila Souffrant, a certified financial education instructor is sharing all about managing your money, some important steps to take and how to not stress out about your bank account. Let's just say this episode is an important one.
Click here to learn more about improving your relationship with money.
2 | A Candid Conversation with THM Operations Manager, Tanya Dyrdahl
Did you know you can have a thriving wellness business behind the scenes? I brought my operations manager, Tanya on the podcast to chat about her path.
Click here to learn more about working behind-the-scenes in the wellness world.
3 | How Do You Maintain Purpose in Your Passion or Business with Hummusapien
I am so excited to share this conversation with Alexis Joseph… aka Hummusapien. Initially I approached Alexis about coming on the show to talk about time-management and pursuing multiple passions (she is a successful blogger and  also co-founded Alchemy Juice Bar), but in true hummus-fashion, Alexis hit me with her brutal honesty. "Girlllllll, I do not have that figured out!". So I ditched my initial set of questions and just let the conversation flow.
Click here to listen in on an honest conversation about the wellness space!
4 | What is a Quarter Life Crisis and Are You Having One? with Kali Rogers
The dreaded quarter life crisis…have you ever had one? I most certainly did and I can assure you that this blog would never exist if I hadn't had one. Silver lining? In today's episode, we're welcome Kali Rogers from Blush Life Coaching to talk about the quarter life crisis and how to navigate it if you feel like you're having one.
Click here to learn how to navigate rocky transitions.
5 | Growing Her Business and Advice She Wishes She'd Gotten with Lee Hersh
Lee reaches millions of visitors every month and has inspired so many with her recipes and body positive content. Today we're chatting about what it's really like behind the scenes of FFF and how things have changed recently.
Click here to listen in on our candid conversation!
6 | Dropping Out Of College + Pursing Your Passion with Erika Welsh
Erika and her business partner (then college roommate) stumbled into a business as college freshman. Never in their wildest dreams did they think they'd end up taking the peanut butter they ground up in their college dorm room and selling it for profit. Let alone having mass distribution across the country and a whole lineup of nut butters and overnight oats!
Click here to learn more about what it's been like growing a business in such a competitive industry.
7 | Growing a Healthy Eating Empire with Deliciously Ella
I'm honored, grateful and SO excited to welcome Ella Mills from Deliciously Ella to the show! Her balanced approach to health is what has amassed her millions of followers, successful cookbooks (I own all 3!) and many many other ventures including a product line and 3 restaurants! If this woman doesn't inspire you, I'm not sure who will!
Click here to get incredibly inspired!
8 | Balancing Motherhood and Business with Inspiralized
I'm so excited to welcome my friend, badass business lady and new mama Ali Maffucci from Inspiralized onto the show. On today's episode Ali is opening up about the behind-the-scenes struggles that aren't always shared with the public and how she is finding balance between self-care, her business and motherhood.
Click here to learn about creating balance and self-care.
9 | Authentic Entrepreneurship with Sadie Lincoln
Sadie is a mother, a business-owner (the founder of Barre3!), a fitness professional and a huge inspiration to me and so many others. I wanted to have her on the show to share more about her own experience with growing a business, her thoughts on the fitness industry and why she's choosing to run things her way rather than do what other people think is best for her business.
Click here to listen to this jam packed business episode.
10 | When It's Time to Switch Careers with Nkechi Njaka
I'm chatting with neuroscientist and mindfulness expert, Nkechi Njaka about landing her dream job and then realizing it wasn't her dream job at all. We talk about how she took what she learned from that job and launched her own business.
Click here to learn about sticking up for yourself and taking the leap.
JOIN THE THM NEWSLETTER
Join 20,000+ members of the THM Community to get access to exclusive recipes, healthy lifestyle tips and behind-the-scenes news from our team!