As I was reorganizing and restructuring my blog, I realized how many of my podcast guests are living with a chronic illness. Each of these women are living (and mean truly living!) with their chronic illness. For many of them, it is what launched their passion for food and the power of a healthy lifestyle. I'm so excited to share their stories with you!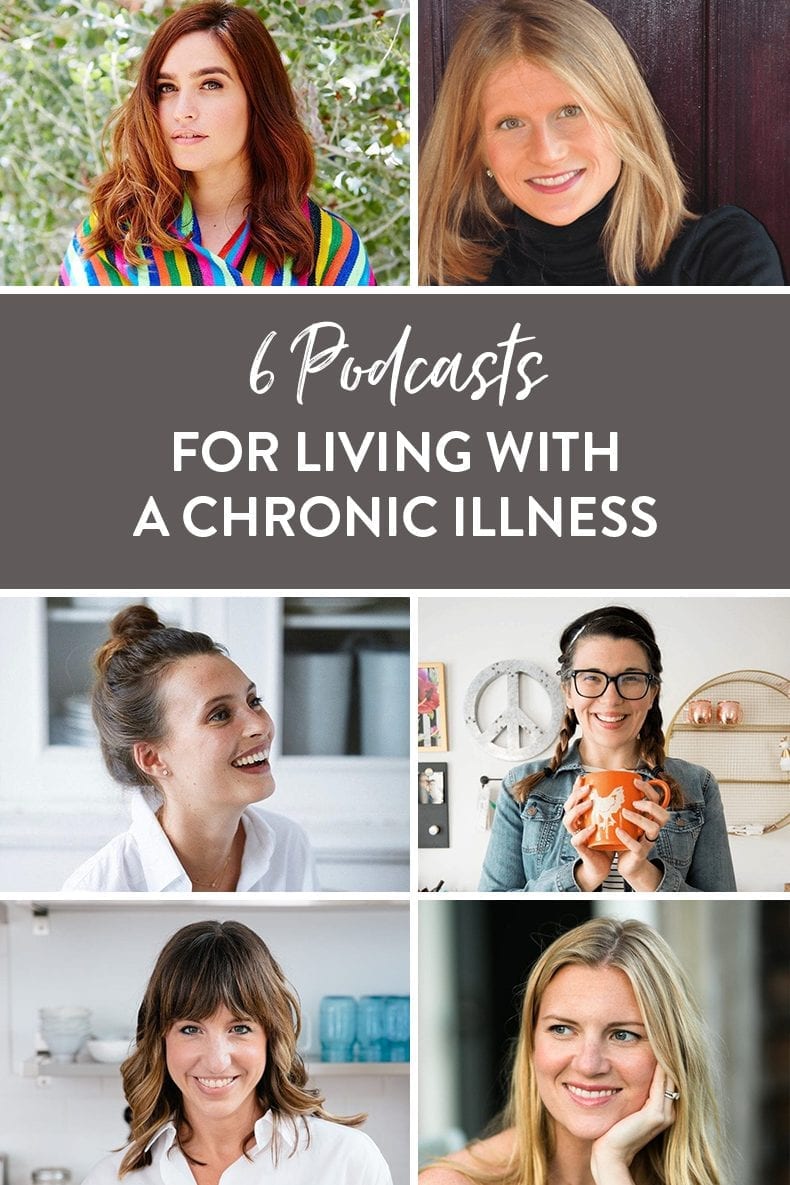 1 | Endometriosis + Healing Your Body With Food with Jessica Murnane
I was so excited to get Jessica on the podcast. We chat about her endometriosis diagnosis and how her experience has changed since transforming her diet. She is the founder of the One Part Plant movement and has an incredible story!
Click here to learn how to heal your body with food.
2 | Detoxing with Chronic Illness with Amie Valpone
Amie's health story is nothing short of inspiring. Over the last decade, her body has been through quite a lot and she has had to become the #1 advocate for her health. She talks about things you have never heard of (did you know there's such thing as a detoxing gene?) and how she's learned to heal her body holistically.
Click here to learn how to be an advocate for your own health.
3 | POTS + Overcoming Chronic Illness with Ella Mills from Deliciously Ella
You may know her as "Deliciously Ella"… she is a huge inspiration to me! On this episode, we chat about Ella's journey and her health struggles with Postural Tachycardia Syndrome, why she launched Deliciously Ella and how she never imagined it would grow into what it's become.
Click here to learn about overcoming chronic illness.
4 | Navigating Cancer + Infertility with Sonja Overhiser
Sonja is one half of the blog "A Couple Cooks" and has such an incredible story. We chat about her cancer diagnosis, how that changed her perspective on health, miscarriage and struggles with fertility… and more! It's a jam packed episode and a must listen.
Click here to learn more cancer, infertility and finding strength.
5 | Living With Lyme + Unexpected Weight Loss with Cassie Johnston
Cassie Johnston, the blogger and entrepreneur behind Wholefully started developing some strange symptoms last summer. After many months of tests and new symptoms, she was finally diagnosed with Lyme Disease. It's been a long road since then. On today's episode we're chatting about her diagnosis and some of the lessons she's learned along the way.
Click here to learn about the diagnosis, challenges and myths of Lyme Disease.
6 | Chronic Lyme + Advocating for Your Rights
Adrienne Nolan-Smith has had her own series of health issues in her lifetime and has dedicated her work to helping others navigate their own health struggles as a certified patient advocate. Today on the show we're discussing her journey to take control of her body and get the resources she needed and how you can do the same.
Click here to learn about navigating the healthcare system as a patient advocate.
JOIN THE THM NEWSLETTER
Join 20,000+ members of the THM Community to get access to exclusive recipes, healthy lifestyle tips and behind-the-scenes news from our team!