CAMP WELLNESS
 A Women in Wellness Retreat
The day has come for me to officially announce something that has been a dream of mine since beginning The Healthy Maven almost 6 years ago. I could not be more thrilled to introduce you to Camp Wellness, a women in wellness retreat put on by yours truly and Team Maven. It's finally here!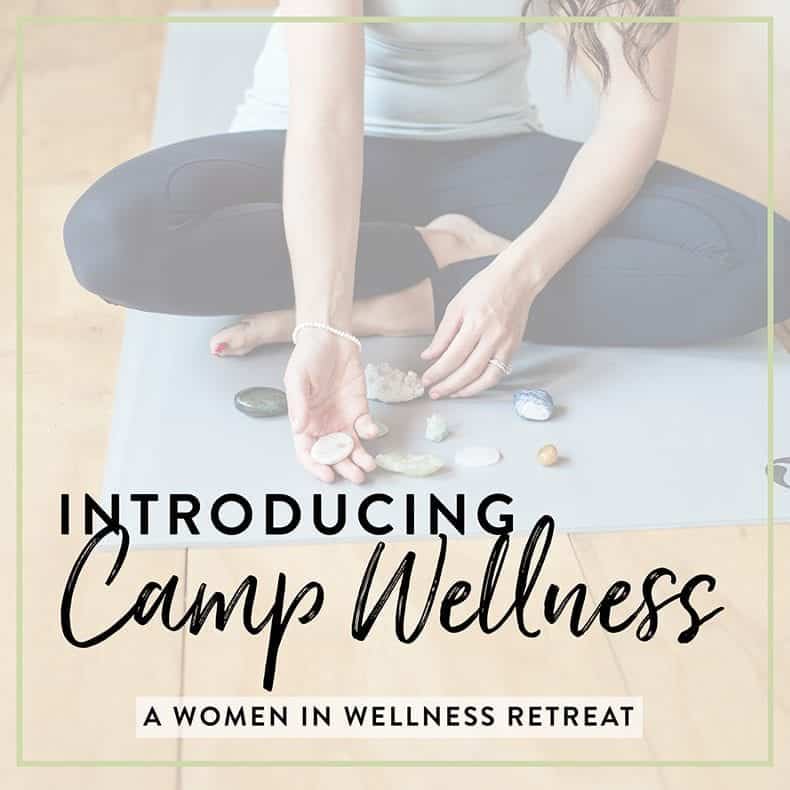 Camp Wellness… what is it? Camp Wellness is a place for you to get clear and succeed in your business all while taking care of your wellness. The retreat has a focus on connection, yoga, wellness practices, and business development. Let's gather together, get clear on your vision, address limiting beliefs right off the bat, and leave with practical next steps to make your dream a reality.
Over the years, I have coached countless women to pursue their own dreams and find their own version of success. I've done it out of pure passion and wanting to give back to this community. I've done it because I believe in women and their ability to succeed in building their own wellness businesses.
I hope you'll join me. Let's jump into it…
When: November 2-4, 2018
Where: The Land Retreat, Northern California (Mendocino County)
WHAT YOU GET
What's included: Lodging, all of your farm-to-table meals during the retreat and all of the sessions during the retreat. You are responsible for getting to the retreat property, however we will connect you with other attendees before the retreat to ride share.
Cabin lodging at a gorgeous property in Philo, California
Farm-to-table meals for the duration of your stay
Daily yoga flows
Choose your own adventure wellness sessions:

Journalling and vision boards

Energy healing and guided meditations

Crystals

Grounding nature hikes in the redwood forest

Swag bag with $500+ worth of items from my favorite brands
Connection with an amazing group of people!
Your investment: $999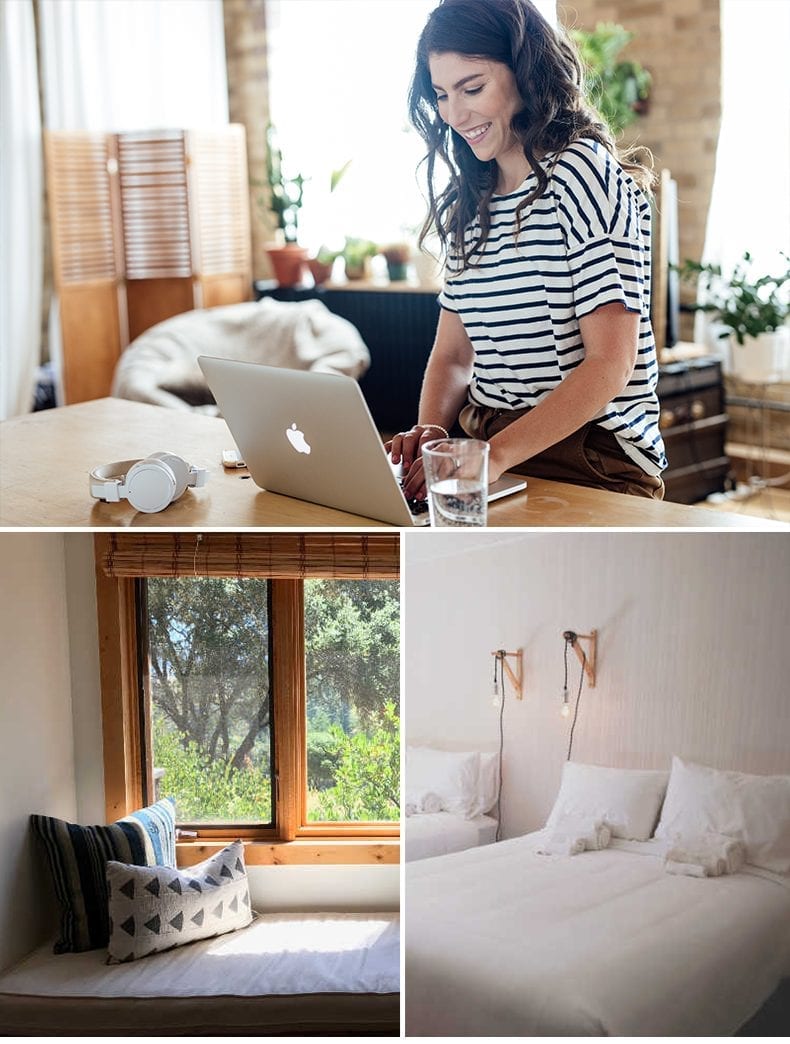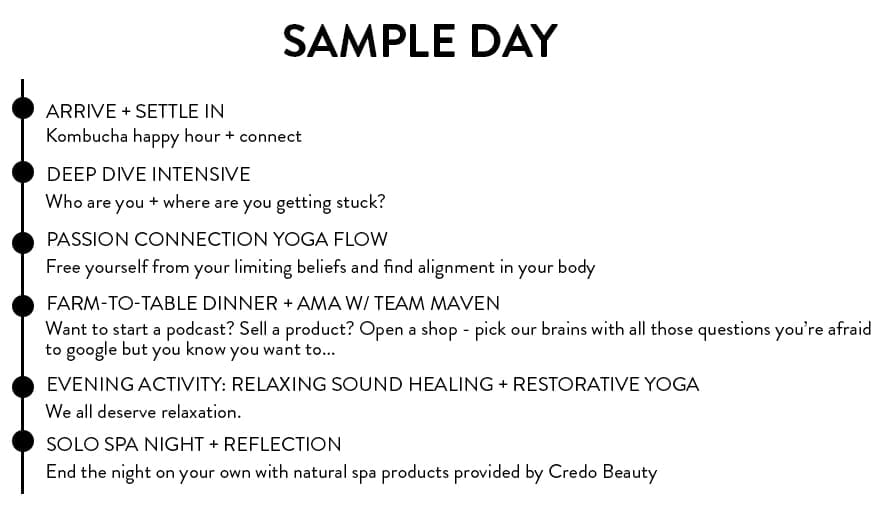 *Schedule subject to change.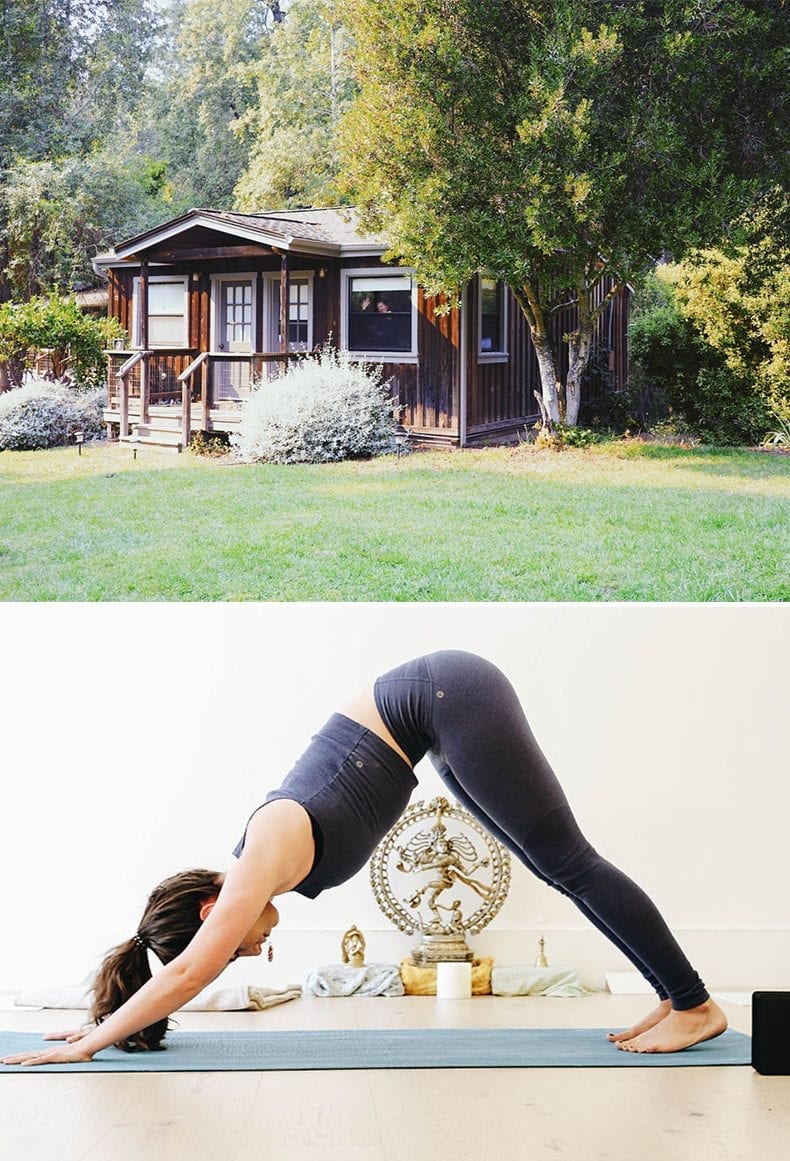 MORE ON CAMP WELLNESS
The retreat will have a focus on taking care of yourself, getting clear on what your vision/goals are, and having practical next steps to launch your business forward. There will be a daily yoga flow, there will be intentional time to connect with yourself and with others, and sessions that have a dual focus on wellness practices and business development. Everything from crystals, to energy healing to guided meditations to help you succeed in your personal and professional pursuits! You will have access to an exclusive Facebook group before camp to connect with other attendees and continue friendships after!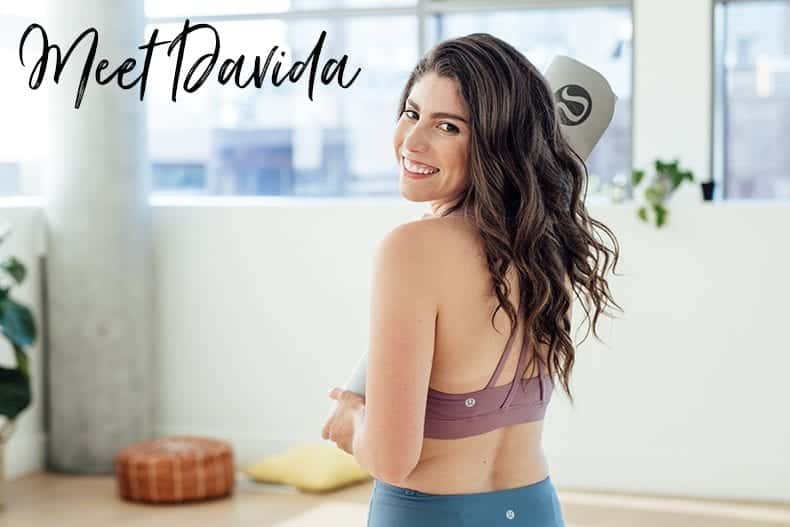 MEET DAVIDA LEDERLE
I started my blog, The Healthy Maven six years ago. The wellness space was still new. Blogging was just becoming a thing, Instagram didn't exist and the possibility of starting a blog/podcast/channel/product/coaching service etc…still had so many barriers to entry. Then the hustle culture took over and the belief that if you worked a little bit harder than the next person, you could become successful too. I succumbed to that pressure. But then I discovered what it meant to align myself before action and take care of my most important business asset, me. Over the past 6 years, I've learned how to do this on my own. I've run into my own challenges along the way but mostly I've seen how incredible it is to succeed in growing your passion into a business. After starting THM as a passion project and hobby, I now get to call it my job where I've helped countless women get in touch with their version of wellness and live the life they desire.
There are limited spots available so sign up before it books up!

THE VENUE
I found the most magical space in Northern California called "The Land" to host Camp Wellness and couldn't be more excited! The property borders a peaceful river as well as a redwood grove (the best of both worlds!). We'll be staying in cabins and doing yoga and the choose-your-own adventure sessions in outdoor spaces and an incredible barn. A chef on-site uses local ingredients (often from their own garden) to create farm-to-table meals. There are plenty of areas to disconnect with "the outside world" to connect with yourself.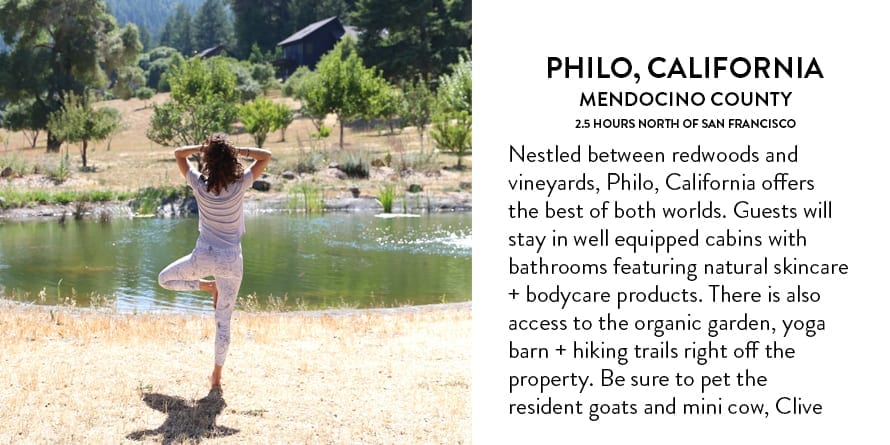 FREQUENTLY ASKED QUESTIONS
Who is this retreat for?
Anyone who has professional pursuits (or personal ambitions) and wants to get clear on seeing on bringing these pursuits to life. I didn't succeed because I hustled. I succeeded because I aligned myself before taking action. You do not need to have a business in the wellness space, just a desire to be a part of it in some capacity.
How much yoga will there be and do I have to be great at yoga to attend?
We'll be doing a daily yoga flow and absolutely not! All levels are welcome.
What are the sleeping arrangements? 
We will be staying in cabins. You'll have your own double bed but will be sharing a bedroom with another attendee. Each cabin has 1-2 bathrooms.
I have special dietary needs, can you accommodate?
Yes! Let us know what your dietary needs are and the chef onsite will accommodate.
Are my flights and transportation covered? 
Unfortunately, no. Due to the logistics, you will be covering your flights and transportation to and from the retreat property. We will be helping to facilitate ride shares to and from the retreat center to help minimize cost and cars. 
What is the closest airport?
San Francisco International (SFO) or Oakland airport both are about a 2.5 hour drive from the retreat center. Santa Rosa airport is also a possibility if your city flies into Santa Rosa.
Will you be hosting future retreats?
Hopefully! But at the moment, no. This is a one-time special event.
Can I do a payment plan?
Email us to chat more about this: operation[email protected]. All payment plans require a $500 deposit.
What if I don't know anyone?
Totally ok! I believe that your vibe attracts your tribe and I'm just going to come out and say it: this tribe is awesome. We are a group of positive, encouraging people and I cannot wait to gather everyone in person. I went to my first yoga retreat last year and was nervous going into it but left feeling connected to an incredible group of people. We will also be connecting all attendees via a facebook group prior to the retreat to help you connect for ride shares and get to know each other better!


If you have any further questions, don't hesitate to email us- opera[email protected]. We can't wait to hear from you!