How much do you know about menopause? If your answer is "not a whole lot", I'm right there with you! So for the 4th installment of our women's health series, I invited Dr. Christiane Northrup onto the show to talk about menopause and the joy of aging!
Who is Dr. Christiane Northrup?
Christiane Northrup, M.D., is a visionary pioneer in women's health, a board-certified ob/gyn, former assistant clinical professor of ob/gyn at the University of Vermont College of Medicine, and three-time New York Times bestselling author of Women's Bodies, Women's Wisdom, The Wisdom of Menopause and Goddesses Never Age: The Secret Prescription for Radiance, Vitality, and Well-being. Needless to say, she knows what she's talking about!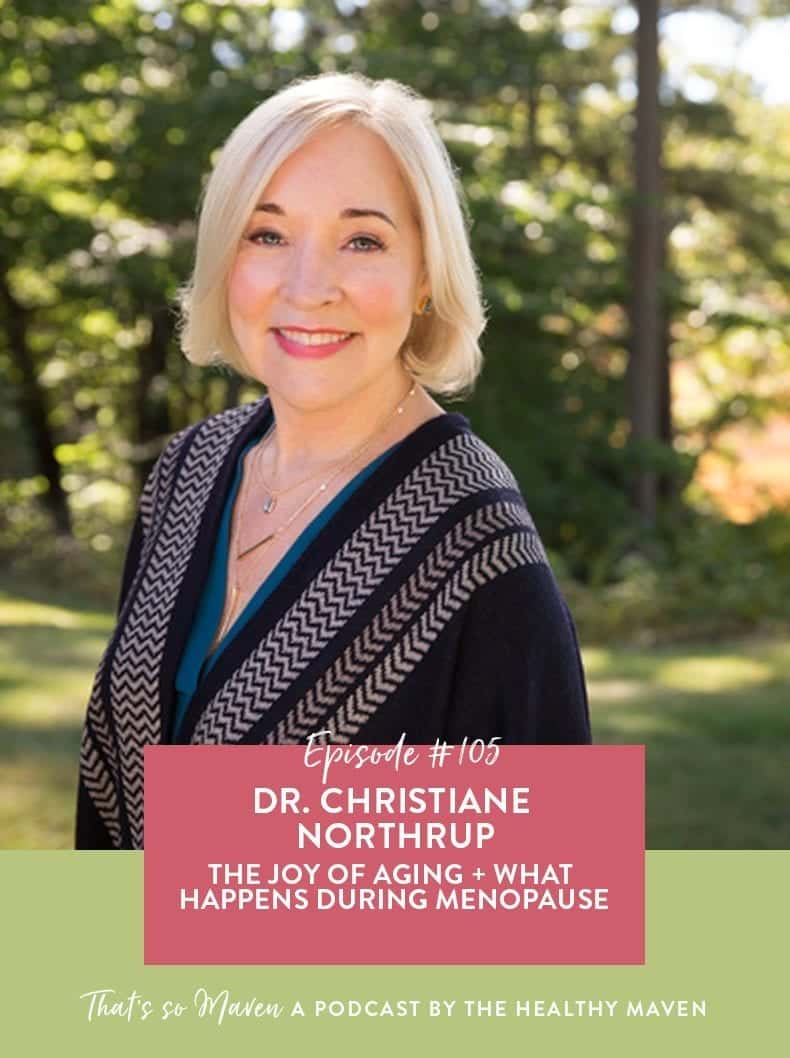 Photo credit: Bill Miles
We are also discussing:
Dr. Northrup's journey and why she decided to become an OBGYN
Why she doesn't like the word "aging"
The difference between menopause and perimenopause
How women's hormones change throughout our lifetimes
The benefit of menopause for a woman's body
HRT and its long-term effects on the body – is it safe?
Natural remedies for women's hormones
…and so much more!
Learn more about Dr. Northrup | Follow Dr. Northrup on Instagram
Purchase Some of Christiane Northrup's Books
Dodging Energy Vampires
Goddesses Never Age
The Wisdom of Menopause
LISTEN HERE:  iTunes | Stitcher | Google Play | Player.FM | Podbean | Spotify
---

This episode is brought to you by Ann Marie Gianni Skincare. Ann Marie Skincare is a natural and holistic skincare brand made with organic or wildcrafted herbs that help nourish and care for your skin. Some of my favorites include: Aloe Herb Cleanser, Herbal Facial Oil, Kaolin Exfoliant. Use code MAVEN15 to save 15% off your first order.
---
JOIN THE THM NEWSLETTER
Join 20,000+ members of the THM Community to get access to exclusive recipes, healthy lifestyle tips and behind-the-scenes news from our team!