CBD is all the rage these days, but did you know that there's more than just one type of cannabinoid? Ever heard of CBN or CBG? What about pairing CBD with herbal medicine? Where are you sourcing your CBD from? These are all important questions that we have yet to tackle here on the podcast. So today I invited Prismatic Plants founder, Sarah Polansky onto the show to share all of her CBD and herbalism wisdom with us today.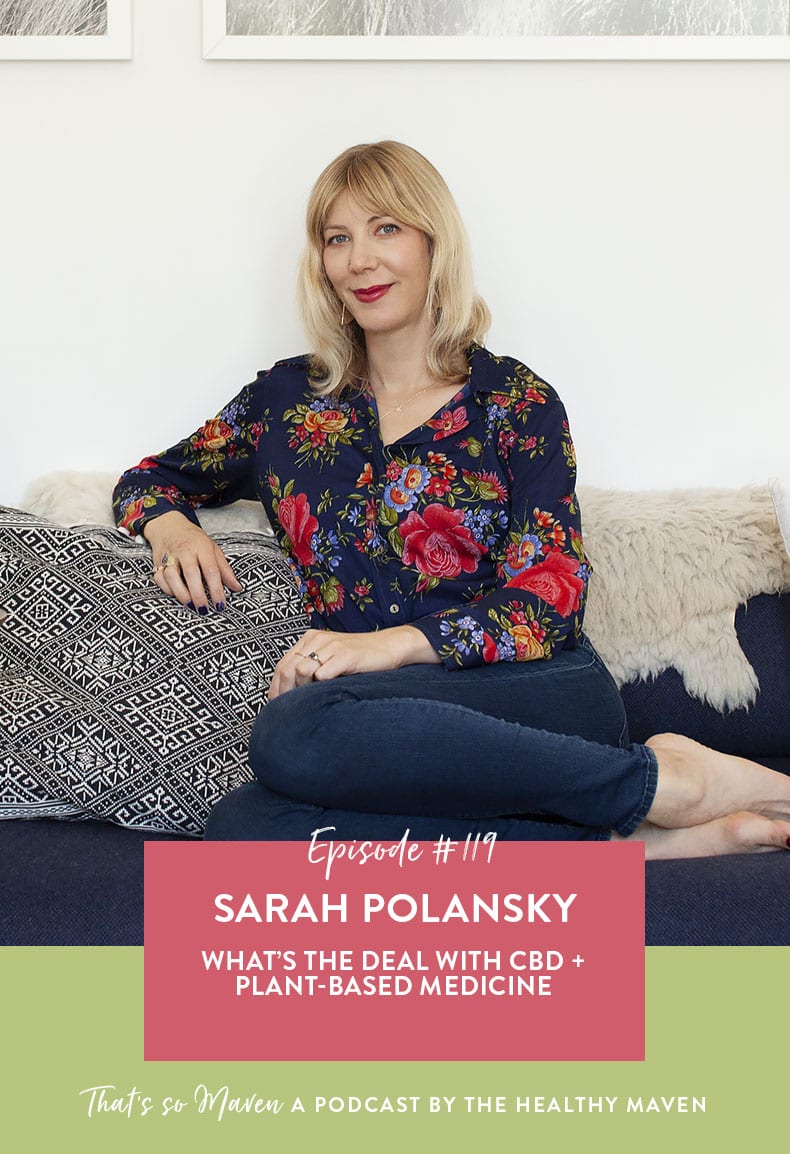 After struggling with a parasite and prolonged antibiotic use, Sarah turned to alternative medicine to help restore her gut. In the process she discovered how many women are also struggling with similar and sometimes unknown issues that could benefit from plant-based medicine. But as Cannabis (and CBD specifically) gets more and more popular, it's important to discuss where it is coming from and the effects it is having on the body. So today we're diving deep and getting the down low on CBD. We're also chatting about:
All about Sarah's health journey and how she found plant-based medicine
Cannabinoids and how they affect your body
The inspiration behind starting Prismatic Plants 
Beyond CBD – different types of cannabinoids i.e. CBG, CBN etc..
CBD for energy and how to pair it with herbs
The biggest myths about CBD and what's coming up next for cannabis
…and so much more!
Learn more about Sarah and Prismatic Plants HERE  | Save 20% off your first order with code MAVEN
LISTEN HERE:  iTunes | Stitcher | Google Play | Player.FM | Podbean | Spotify
---

This episode is brought to you by Ann Marie Gianni Skincare. Ann Marie Skincare is a natural and holistic skincare brand made with organic or wildcrafted herbs that help nourish and care for your skin. For the month of September they are offering TSM listeners a sample trio of their serums + cleanser and facial oil by purchasing through THIS LINK.
---
JOIN THE THM NEWSLETTER
Join 20,000+ members of the THM Community to get access to exclusive recipes, healthy lifestyle tips and behind-the-scenes news from our team!