Medicinal mushrooms?! I know what you're thinking here…but hang with me! This episode is a juicy one. Over the last several years medicinal mushrooms (mushrooms that have benefits for our bodies…not of the magic variety!) have had a huge resurgence. But these incredible fungi are not new and in fact, are likely older than us. So what's the deal with them and are they really that great? Simple answer: Yes. But for the longer answer tune into today's episode with Jeff Chilton, president of Nammex, author of The Mushroom Cultivator and mushroom grower and researcher for over 40 years is on the show today sharing all of his mushroom wisdom.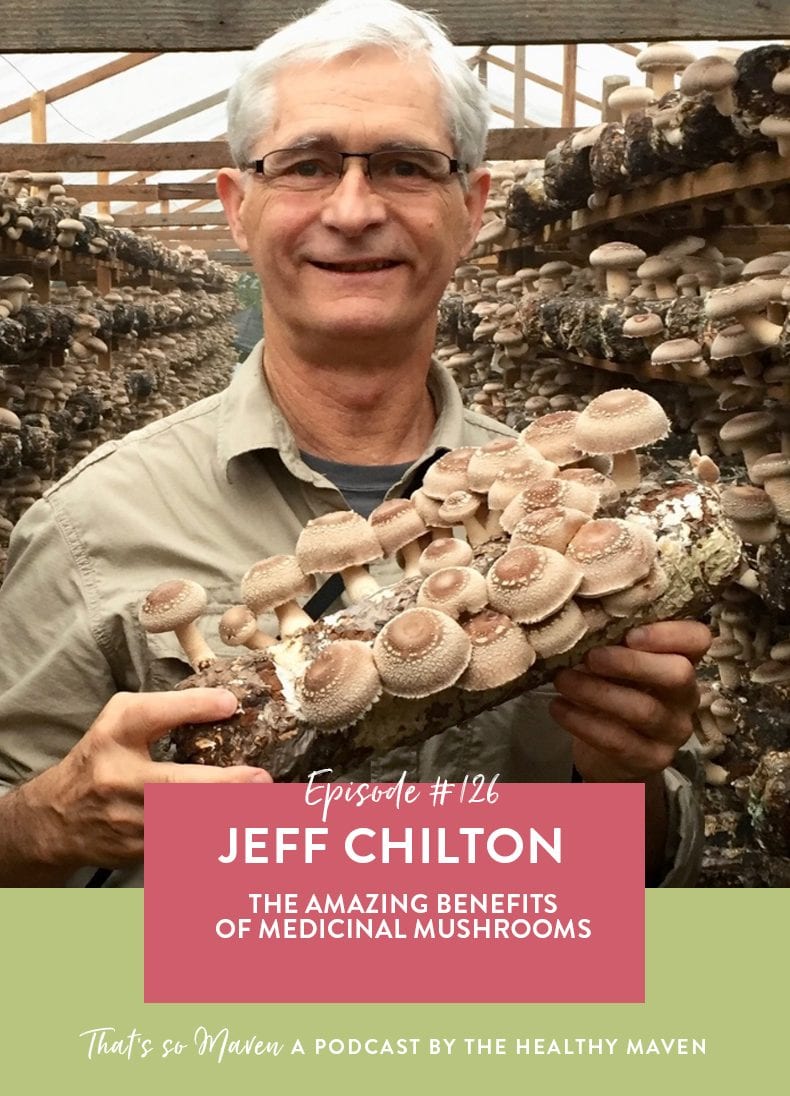 This was honestly one of the most interesting conversations I've had this year on the show. Not only are we going deep into how mushrooms are grown, the benefits of different varietals (reishi, lion's mane, cordyceps etc…) but we're also discussing the importance of sourcing and what's really in some of the more popular mushroom products out there. On today's episode we're also discussing:
Jeff's passion for mushrooms and what started his 40+ year career In the business
How mushrooms are grown and the difference between mushrooms and mycelium
The nutritional benefits of mushrooms and how to consume them 
Does it matter where mushrooms are grown? What about organic?
The different types of medicinal mushrooms and their benefits
How to determine quality of your mushroom products
Starting an organic mushroom farm in China
…and so much more!
Learn more about Jeff Chilton HERE
LISTEN HERE:  iTunes | Stitcher | Google Play | Player.FM | Podbean | Spotify
---

This episode is brought to you by Ann Marie Gianni Skincare. Ann Marie Skincare is a natural and holistic skincare brand made with organic or wildcrafted herbs that help nourish and care for your skin. For the month of November they are offering TSM listeners a 1 week trial of FOUR of their products for just $10 which includes shipping! Don't miss out by purchasing through THIS LINK.
JOIN THE THM NEWSLETTER
Join 20,000+ members of the THM Community to get access to exclusive recipes, healthy lifestyle tips and behind-the-scenes news from our team!