Without question, sustainability is an important and pressing dialogue we all need to be discussing. It's part of the reason you have been seeing more posts about sustainability on THM and in my personal life I've found myself gravitating towards resources that are discussing it. One of the most relatable and empowering of these resources is The Good Trade, a website founded by AmyAnn Cadwell, a leading voice in the sustainability movement, an entrepreneur and social impact angel investor. She wears many hats, but educating the world on how to make more sustainable choices is the primary of them.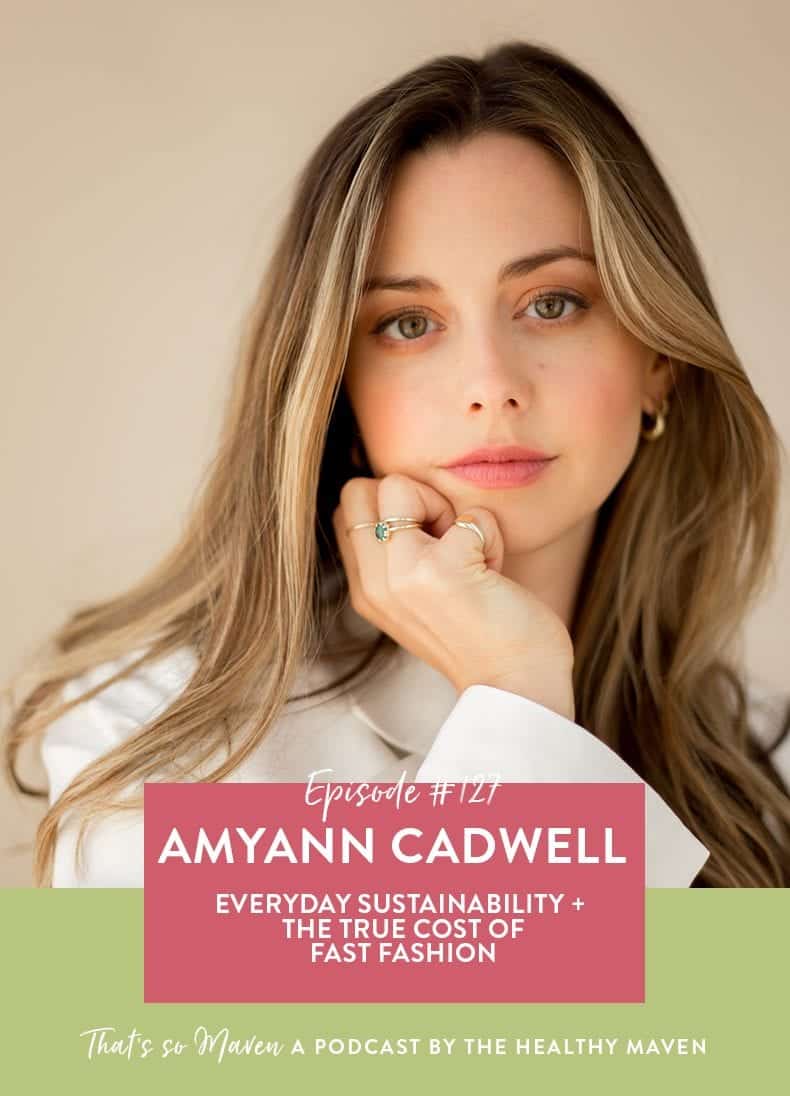 The Healthy Maven and That's So Maven has always been a place where we discuss health and wellness and how to take better care of yourself, but you cannot take care of yourself while ignoring the health of the planet. They are one and the same and need equal attention and respect. So today we are chatting about this parallel between sustainability and wellness and how to make everyday choices for sustainability and curb our fast fashion addiction.
On today's episode we also discuss:
AmyAnn's background and getting a degree in social entrepreneurship
Why she launched The Good Trade in 2014 and what inspired her decision
"The True Cost" and how fast fashion became so popular
How to shop more sustainably and her favorite sustainable clothing brands
How to prioritize decision making when it comes to sustainability
Everyday changes we can all implement to live more sustainably
Making sustainability conversations accessible and less scary
…and so much more!
Follow The Good Trade on Instagram | Learn more about The Good Trade HERE
LISTEN HERE:  iTunes | Stitcher | Google Play | Player.FM | Podbean | Spotify
---

This episode is brought to you by Imperfect Foods. I order my my Imperfect Foods box weekly to get fresh, organic produce to my doorstep at 30% less than the normal cost. Ugly doesn't mean it isn't delicious! Try out your first Imperfect Foods box for 50% off by using the code HEALTHYMAVEN at checkout. P.S. They've officially launched in NYC!
JOIN THE THM NEWSLETTER
Join 20,000+ members of the THM Community to get access to exclusive recipes, healthy lifestyle tips and behind-the-scenes news from our team!