First off, thank you to everyone for your kind words on last week's podcast episode with Megan Bruneau. I think we covered some hugely important topics and feel strongly that we maintain this conversation and keep in mind this discussion as both users and sharers of social media.
But onto today's guest! We have the amazing Maddy Moon on the show covering A LOT of ground. Maddy's story is one that I think so many of us can relate to, myself included. As an "extreme" personality, I tend to see the world in very black and white. It makes me very good at setting and achieving a goal, but can also be self-destructive.
Maddy is sharing more about her own journey with black and white thinking and how she's learned to set goals without becoming attached to the results.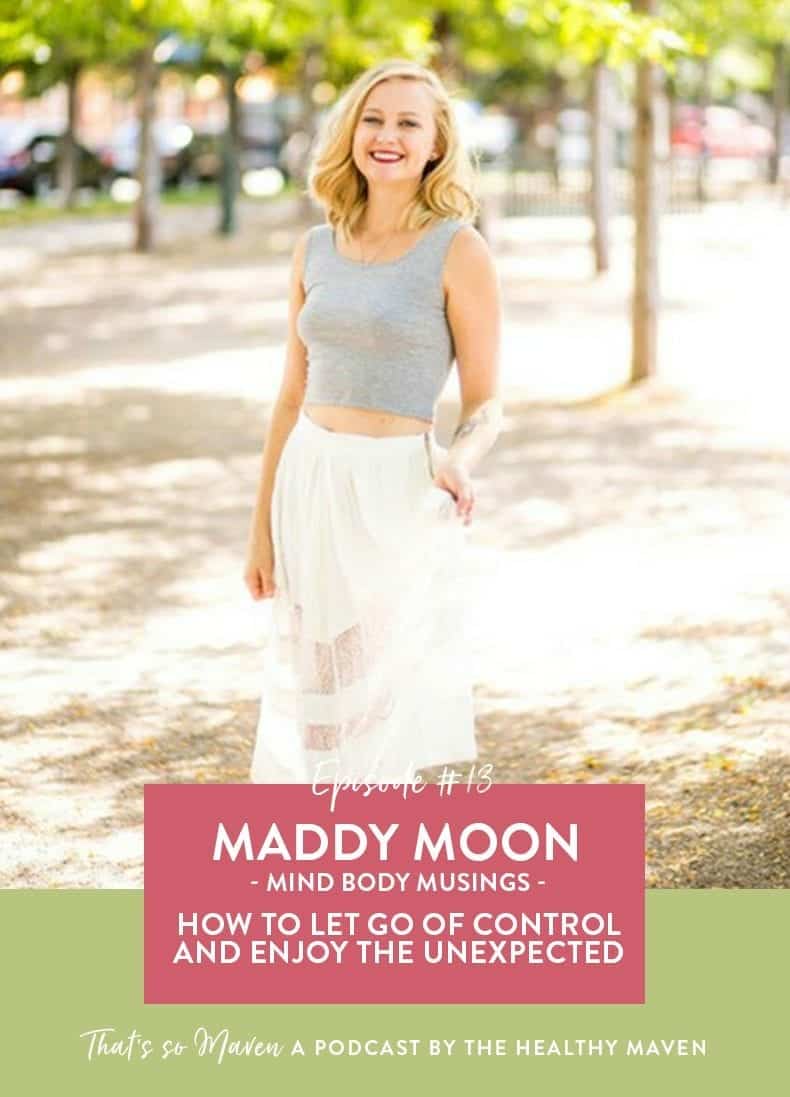 Here are some topics we tap into in today's episode:
Maddy's history with Orthorexia and how she was able to enter recovery
Masculine vs. feminine energy
How to balance your masculine energy
How to goal-set with a black and white personality
Learning to trust and let go of the outcome
What her self-care practice looks like
The health habit she can't live without
LISTEN HERE:  iTunes | Stitcher | Google Play | Player.FM | Podbean
If you want to ask questions to future guests, make sure you join the 
THM Tribe
 to find out who's coming on the show before I interview them and get regular updates on the podcast.
And if you're enjoying the podcast, or have feedback for me be sure to leave a review on iTunes. It's much appreciated!
What questions do you have for Maddy? 
WANT MORE HEALTHY LIVING TIPS? Join the THM Community!
Join 10,000+ members of the THM Community to get access to exclusive info about healthy living, products I'm loving and tips and tricks on making a healthy lifestyle easier and sustainable.