Welcome back to Season #2 of That's So Maven! Launching a podcast was one of the highlights of 2016 and I'm thrilled to have so many new episodes coming your way this year.
Your feedback was so helpful and I definitely took it all to heart so I hope you enjoy the changes on the show and the guests we're bringing on.
In case you're new to the podcast, check out this post to learn more or dig through the archives to listen to past episodes!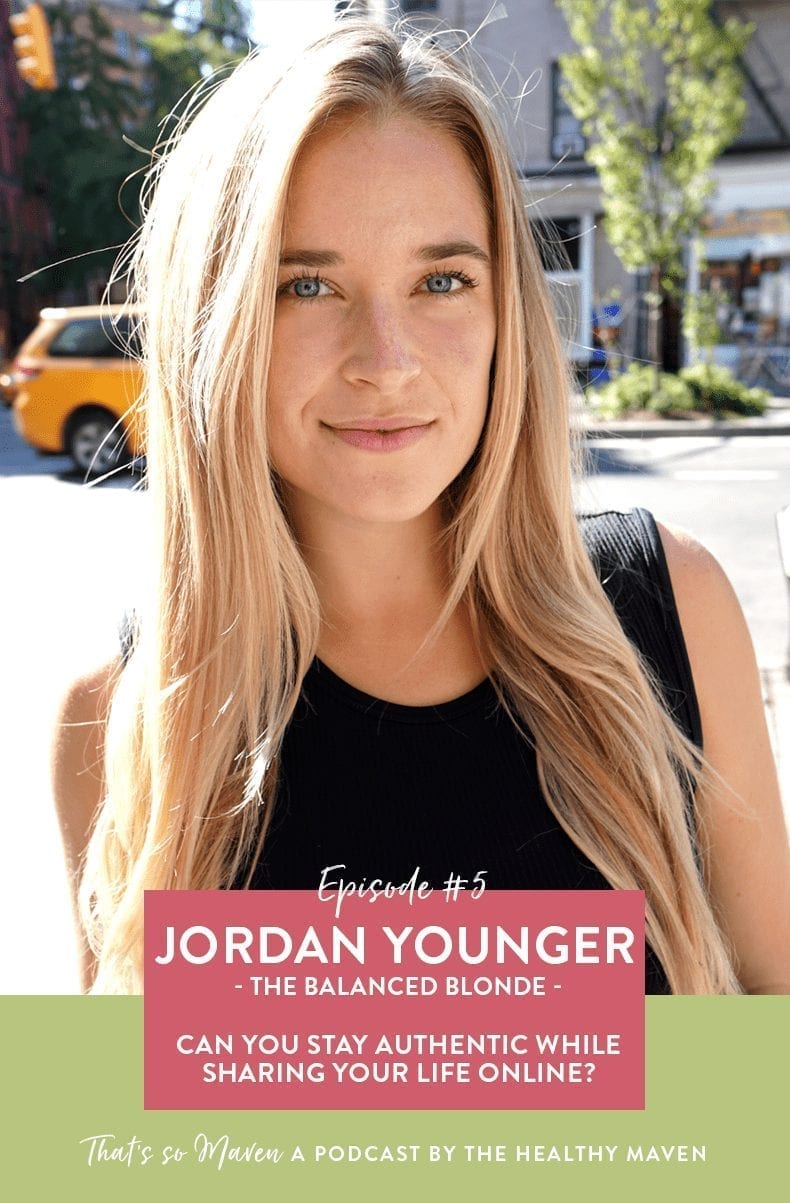 For the first episode of season #2, I knew exactly who I wanted to bring onto the show. As you guys know, my life has been in flux and involved a lot of changes, so I wanted to have a candid conversation with someone who has been through a lot of change over the past few years.
Jordan Younger from The Balanced Blonde is a friend, fellow blogger and quite possibly one of the most insightful people on the internet. Jordan has chronicled her life and all of the changes she's experienced on her blog and Instagram including moving across the country, transitioning her diet away from veganism and becoming a yoga instructor.
On this episode we discuss:
Boundaries with what to share on the internet
The challenges of balancing branded content with unsponsored content
Are bloggers allowed to change?
Negativity and how to prevent it from getting you down
Balancing hustle and self-care
What is a panchakarma and should you do one?
What is coming up for her in 2017
My favorite hot seat questions!
I hope you guys love this episode as much as I do. We're still learning the podcasting ropes so bear with us as we figure out the gear and recording stuff, but even with the kinks, Jordan is so articulate and encouraging so I know you'll enjoy it.
LISTEN HERE:  iTunes | Stitcher | Google Play | Player.FM | Podbean
If you want to ask questions to future guests, make sure you join the 
THM Tribe
 to find out who's coming on the show before I interview them and get regular updates on the podcast.
And if you're enjoying the podcast, or have feedback for me be sure to leave a review on iTunes. It's much appreciated!
Which guests would you like to see on the show this season? What questions would you ask Jordan?
WANT MORE HEALTHY LIVING TIPS? Join the THM Community!
Join 10,000+ members of the THM Community to get access to exclusive info about healthy living, products I'm loving and tips and tricks on making a healthy lifestyle easier and sustainable.