What I love most about having a podcast is the opportunity I have to explore so many different subjects that I haven't been able to tackle on the blog. From body image to holistic skincare, this show has become my favorite outlet to educate myself and you guys on topics that are oftentimes overlooked in our perception of health.
Mental health is probably the biggest of them all. That's why I asked Erin Bahadur from Erin's Inside Job to come on the show today and share more about her journey with all of you.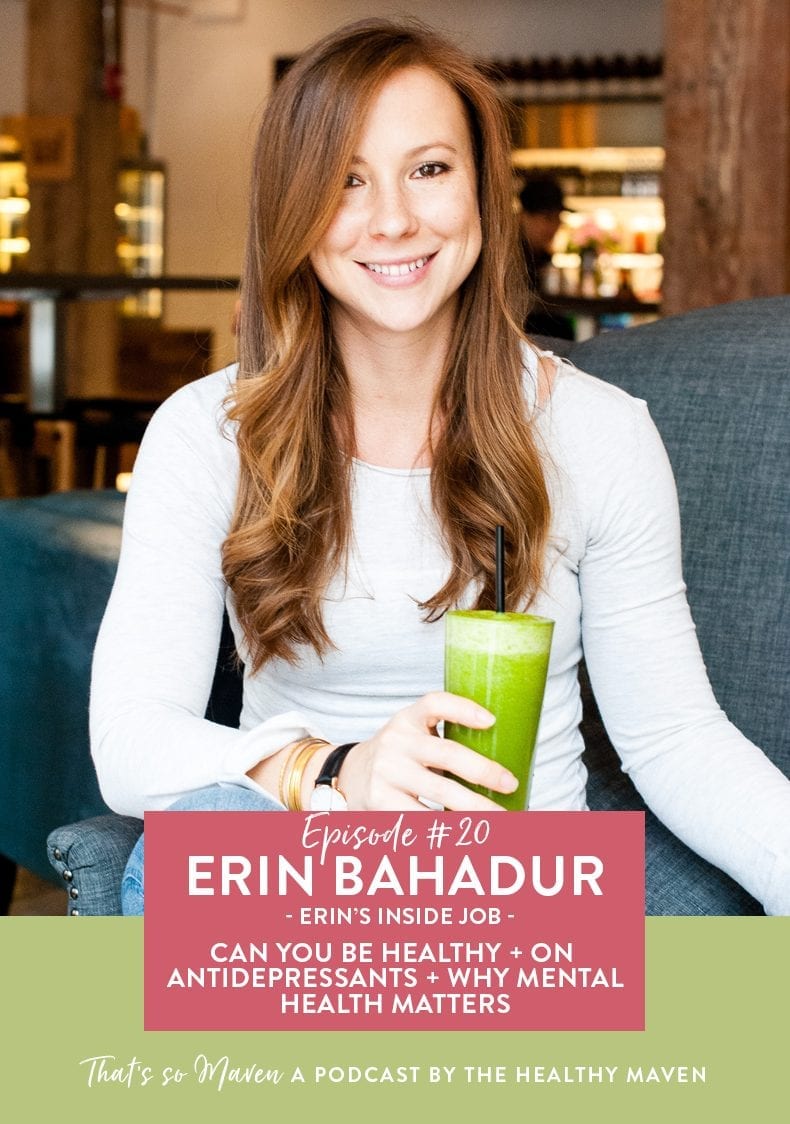 Erin's journey is nothing short of inspiring. What she has been through may be surprising to all of you, but her honesty and wisdom gained made her the perfect the guest for today's episode where we explore more about the topic of mental health.
As you guys know, mental health hasn't always been a breeze for me, and my goal for 2017 was to discuss it more and also shed some light on my story. While I haven't jumped into my journey in its entirety, I am sharing more in today's episode. I was inspired by Erin to open up more and I'm incredibly grateful to her for being so candid and motivating others to be more open about their own struggles with mental health.
On today's episode we discuss:
Erin's history with addiction and substance abuse
How to be sensitive to those with addiction and what to say if you know someone struggling
Entering into therapy and coming to terms with her depression
Medication and when it's the best course of action for mental health
Why she started her blog and how it's evolved over time
How fitness has helped her in her recovery
When the book is coming (!!!) and how she's encouraging herself to work on it
The one health-habit she can't live without
LISTEN HERE:  iTunes | Stitcher | Google Play | Player.FM | Podbean
If you want to ask questions to future guests, make sure you join the THM Tribe to find out who's coming on the show before I interview them and get regular updates on the podcast.
Enjoying the podcast? Don't forget to review on iTunes!
What questions do you have for Erin? How are you supporting your mental health?
WANT MORE HEALTHY LIVING TIPS? Join the THM Community!
Join 10,000+ members of the THM Community to get access to exclusive info about healthy living, products I'm loving and tips and tricks on making a healthy lifestyle easier and sustainable.