Today on the podcast I'm chatting with a familiar face! If you guys have followed THM for a while now, then you'll definitely recognize my dear friend Nikky from HealthNut Nutrition.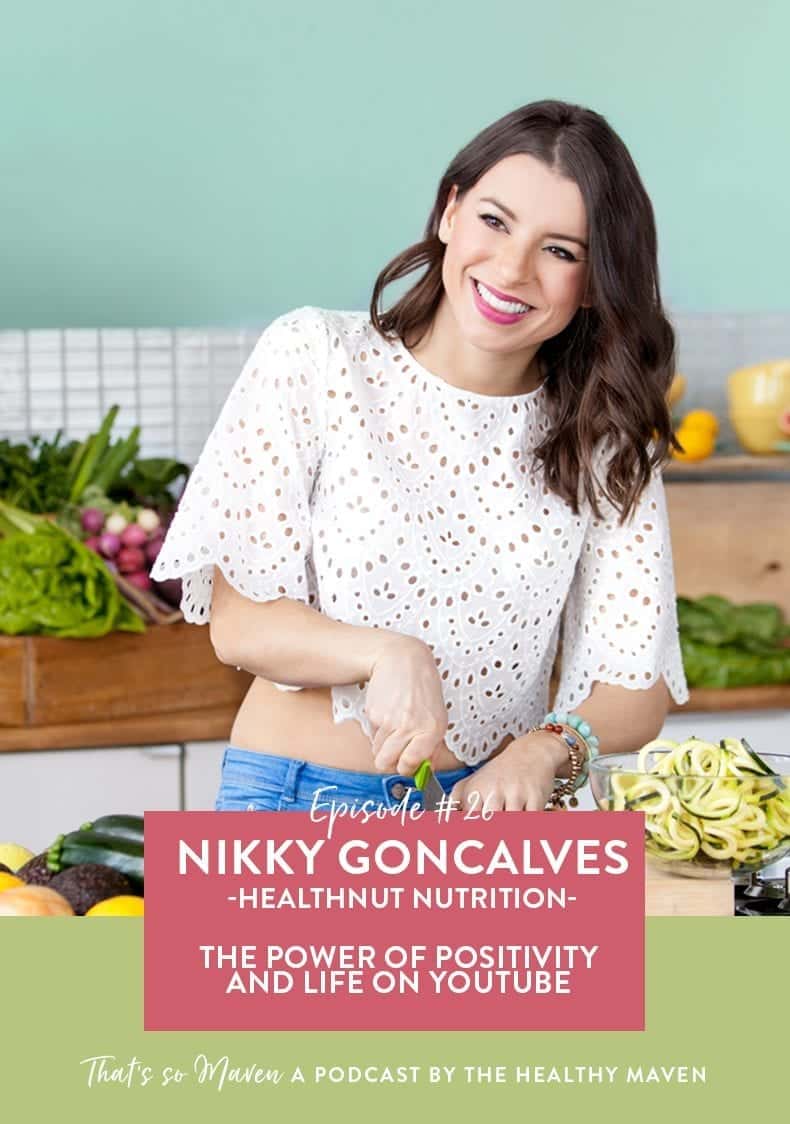 Nikky and I have collaborated many times in the past (Avocado Week anyone?!) and over the course of the last couple of years she's become a close friend. She is truly one of the most genuine people I have ever met and I can attest to the fact that what you see on her amazing YouTube videos, blog or social media is actually what you get in person. She is a ray of positivity, but also isn't afraid to keep it real and be honest with her struggles. If you aren't following her already, you should do so now (YouTube | Instagram | Blog)
But despite knowing Nikky pretty well, I have a ton of questions for her, and what better platform to ask all those nosy questions than to put her on the hot seat on my podcast?
Here's what we chatted about on today's episode:
Nikky's own health journey and why she decided to launch Healthnut Nutrition
Why she chose to use YouTube as her primary platform
How she's navigated diet pressure through her life and on her channel
Her tips for staying positive and living a happy and healthy life
Finding a healthy medium with her boyfriend, Matt and her tips for finding a healthy balance in your relationships
What it's like to share her life on YouTube and how she's found a better work-life balance
The health habit she can't live without
LISTEN HERE:  iTunes | Stitcher | Google Play | Player.FM | Podbean
If you want to ask questions to future guests, make sure you join the THM Tribe to find out who's coming on the show before I interview them and get regular updates on the podcast.
What questions do you have for Nikky? Do you consider yourself a positive person?
JOIN THE THM NEWSLETTER
Join 20,000+ members of the THM Community to get access to exclusive recipes, healthy lifestyle tips and behind-the-scenes news from our team!