To say that I was geeking out about recording this episode would be the understatement of the century. I legitimately have never been as excited to interview anyone as I was to have Bess Matassa from Mojave Rising on the podcast.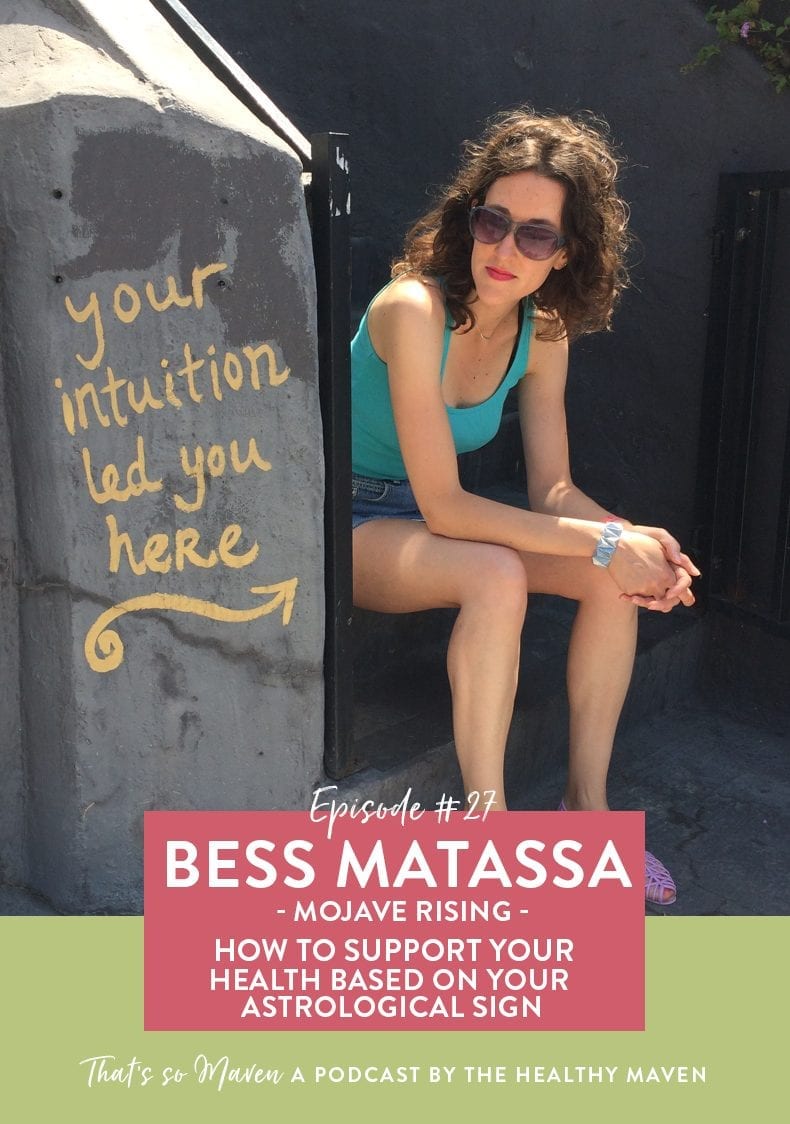 Bess is a self-proclaimed "sensuous astrologist for luscious living". What does this mean? She's an astrology expert who doesn't just predict what your next week will look like but rather helps you get in touch with your birth chart signs and live a life that embraces and accentuates these qualities.
But let's back up a little bit. What IS a birth chart? How do you discover yours? What if you don't feel like your assigned sun sign fits? These were just a few of the questions that I had for Bess and am so grateful she took the time to answer for me. She also took the time to put together an in-depth analysis of each sign and how you can support your health based on your assigned sign. This was by far my favorite part of the show!
Here are some of the topics we got into…
Bess' journey and how she became passionate about astrology
What is a birth chart and how does it differ from the 12 astrological signs we're familiar with?
What happens if you don't feel like your personality matches your sign?
What is Saturn Return and how can we prepare for it?
Is there such thing as "being on the cusp" of a sign?
How different signs can use different wellness practices to support their health
LISTEN HERE:  iTunes | Stitcher | Google Play | Player.FM | Podbean
If you want to ask questions to future guests, make sure you join the THM Tribe to find out who's coming on the show before I interview them and get regular updates on the podcast.
Bess has generously offered THM readers and listeners 10% off a birth chart reading! Just use the code COSMICMAVEN at checkout when signing up on her site! 
What questions do you have for Bess? Do you identify with your astrological sign?
JOIN THE THM NEWSLETTER
Join 20,000+ members of the THM Community to get access to exclusive recipes, healthy lifestyle tips and behind-the-scenes news from our team!