Lately I've been thinking a lot about manifestation. Does it work? Is the universe really listening? Is there a universe or higher-being at all? Though I'm still not certain if manifestation actually exists, I do know that I manifested the heck out of getting Sophie Gray from Way of Gray on today's episode.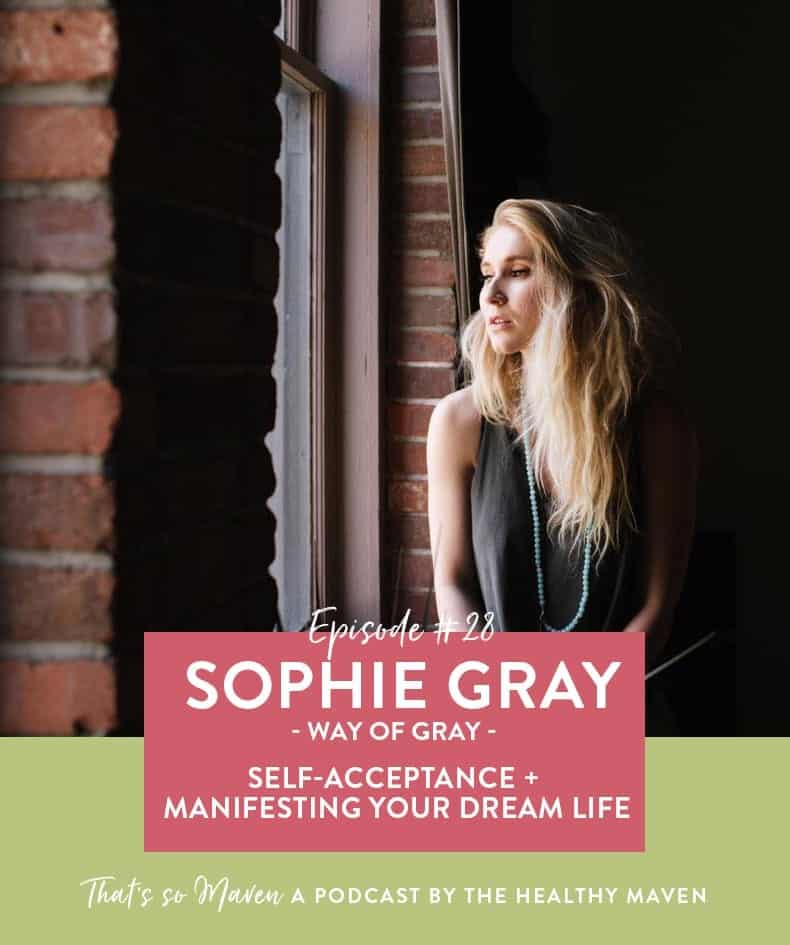 Sophie is someone who I've followed for the last couple of years on social media and have admired from afar her transition from fitness coach to self-acceptance superstar. Her journey has been inspiring to me as I figure out who I am and what I want to share in my business and for so many others who find themselves struggling with their insecurities and embracing self-love.
Her photos are beautiful and REAL, but it's her words that resonate most and I'm honored and excited to have her on the show.
Here's what we chatted about:
Sophie's journey and what sparked her path to self-acceptance
How she's navigated social media through her transformation
Being honest and vulnerable with your insecurities and how to communicate them to the world
Spirituality and how it's helped her in her recovery
What it means to manifest and create a life that you truly want
Finding a support system that accepts and supports who you really are
Who she follows on social media and who inspires her
The one health habit she can't live without
LISTEN HERE:  iTunes | Stitcher | Google Play | Player.FM | Podbean
If you want to ask questions to future guests, make sure you join the THM Tribe to find out who's coming on the show before I interview them and get regular updates on the podcast.
What questions do you have for Sophie? Do you believe in manifesting?
WANT PODCAST EPISODES RIGHT TO YOUR INBOX? Join the THM Community!
Join 8000+ members of the THM Community to get access to exclusive info about podcast episodes, where to download episodes and healthy living tips.