I think the title of this post really gives away the topic of the podcast this week…Yes, you read that correctly! We're chatting Ganja Yoga with the incredible Dee Dussault and also about how cannabis can actually be good for you.
This is a topic of conversation that has come up frequently in my friend groups lately, so I figured it was about time we discuss it on the show. I know there are a lot of opinions around cannabis use and all I ask is that you go into this episode with an open mind. So much research has come out in the last 20 years showing the benefits of cannabis use so we'll be focusing on those, but also some of the reasons cannabis-use has been stigmatized. As more and more countries and states legalize it, I truly believe education around cannabis will become increasingly important and my hope is that it can start for some of you on the podcast today.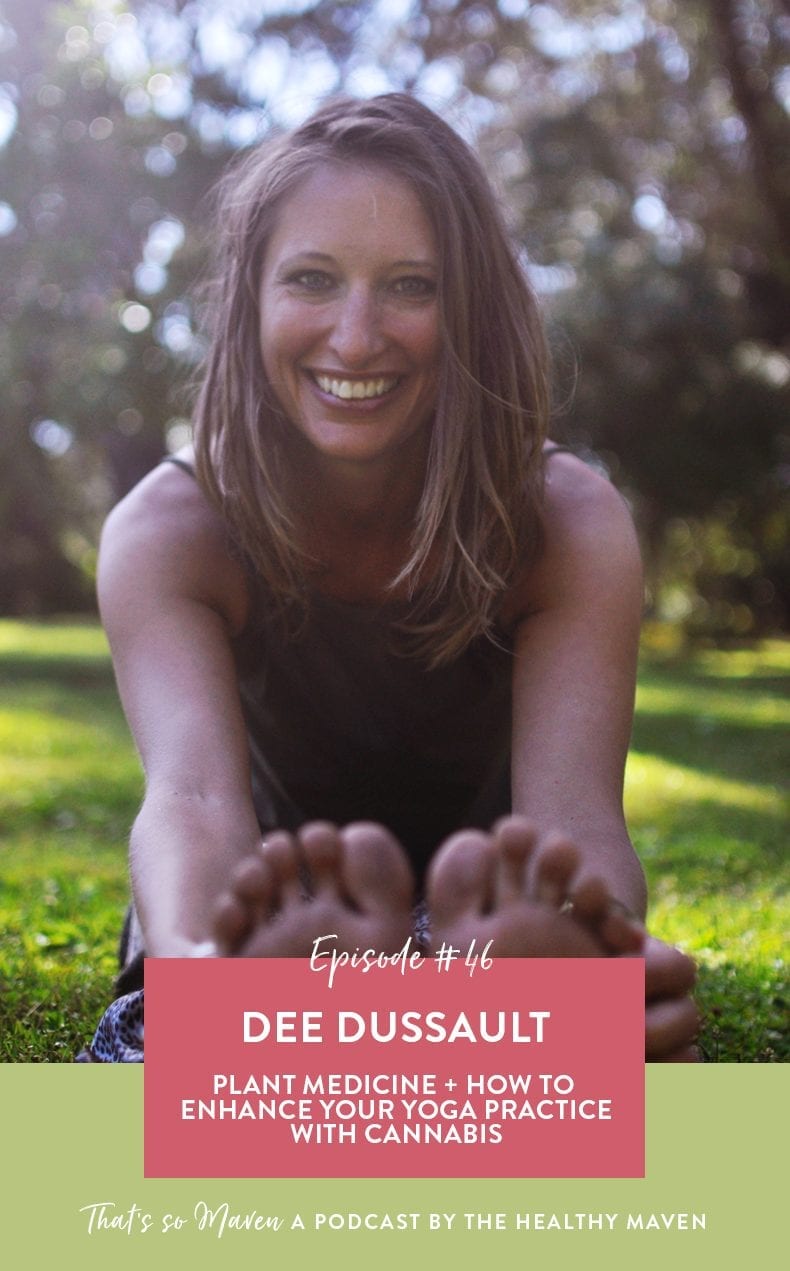 Besides Dee's knowledge around cannabis in the wellness scene, she is also an experienced yogi with over 20 years of teaching experience under her belt. She has a deep understanding of the human body and the importance of supporting it holistically. She's also super articulate and I truly feel she did the best job explaining ganja yoga for all to understand.
Here are a few other things we discussed in today's episode:
Dee's background and how she launched Ganja Yoga
Her first experience with cannabis both with and without yoga
How cannabis can enhance your yoga experience
How to break the stigma surrounding cannabis use 
How legalization of marijuana will change our use of cannabis in yoga
The difference between THC and CBD and why choose one over the other
Which strains to use if you're just starting out with cannabis
Sexyflex yoga and how to use yoga to get in touch with your sexuality
What's next for Ganja Yoga and how you can try it at home
LISTEN HERE:  iTunes | Stitcher | Google Play | Player.FM | Podbean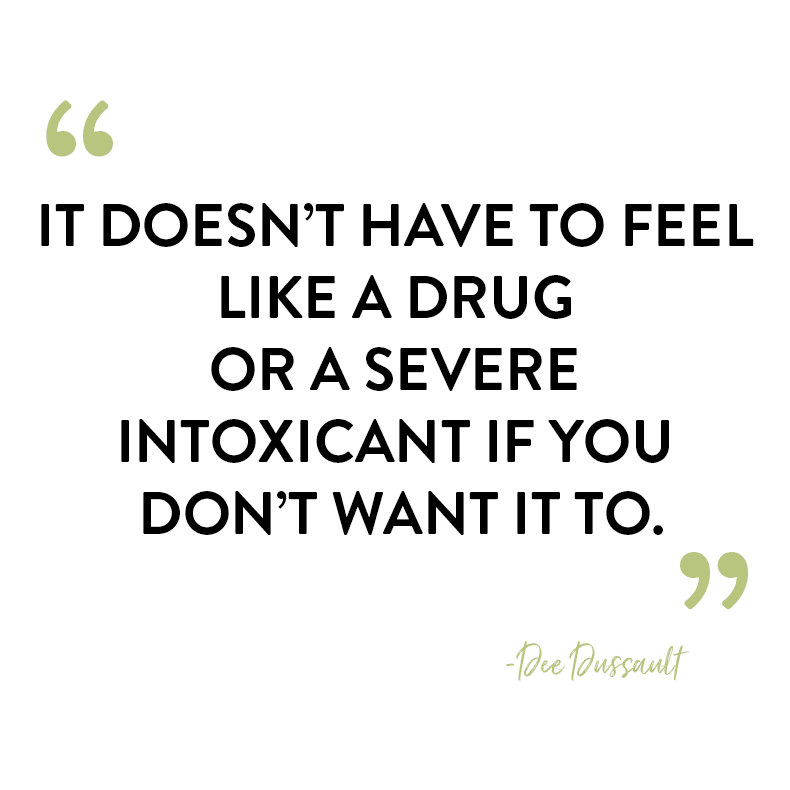 What questions do you have for Dee? Would you try Ganja Yoga?
WANT PODCAST EPISODES RIGHT TO YOUR INBOX? Join the THM Community!
Join 8000+ members of the THM Community to get access to exclusive info about podcast episodes, where to download episodes and healthy living tips.