Thank you so much for your positive words and support on last week's podcast episode with Nourishing Minds Nutrition. It's so encouraging to me to hear how many of you are embracing intuitive eating and ditching the calorie counting and endless diet cycle. Meg and Victoria are such an inspiring team and incredible resource for learning how to listen to your body and embrace your intuition.
Speaking of inspiring and intuition, I'm so excited to introduce you to today's podcast with Kait Hurley. Kait is a movement and meditation teacher and entrepreneur based in Portland, OR. Kait struggled with meditation until she found that by moving her body beforehand, she was able to get in turn her attention inward and calm, focus and center the mind for a meditation session. Realizing this powerful synergy between movement + meditation, Kait was inspired to create a digital platform to help women connect with themselves in a deeper, more meaningful way through mindfulness and motion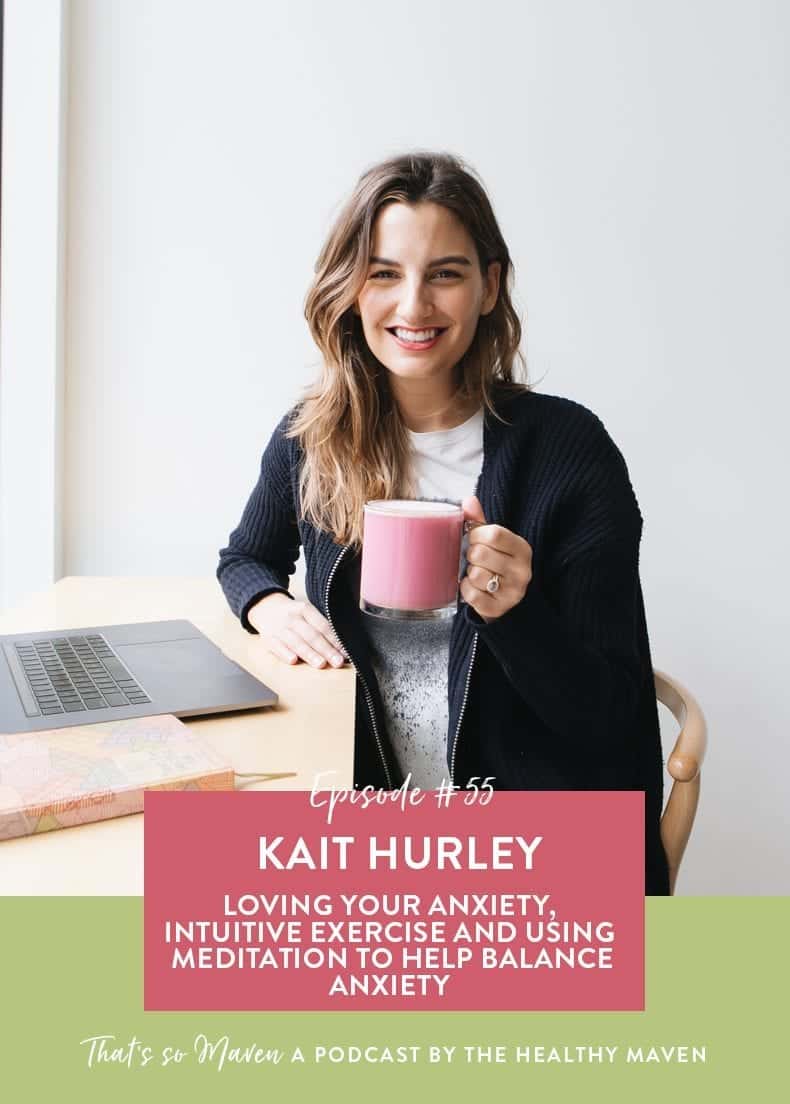 On today's episode we're chatting about intuitive exercise, embracing your anxiety and using movement and meditation to help harness it for good.
Here are a few other things we covered in today's episode:
Intuitive exercise and how she found balance after years of overexercise
Kait's panic attacks and how she discovered she was struggling with an anxiety disorder
Meditation and how meditation has helped her to manage her anxiety
Her meditation journey and the obstacles she was challenged with along the way
Kait's anxiety and how she sees it as a benefit in her life
How meditation has helped her work through the shame of her anxiety
Who Kait looks to for inspiration and how they inspired her movement and meditation platform
Why combine meditation and exercise
Why "less is more" when it comes to meditation and exercise
What advice she would give to her 20 year old self.

LISTEN HERE:  iTunes | Stitcher | Google Play | Player.FM | Podbean

What questions do you have for Kait? Do you struggle with anxiety?
WANT PODCAST EPISODES RIGHT TO YOUR INBOX? Join the THM Community!
Join 8000+ members of the THM Community to get access to exclusive info about podcast episodes, where to download episodes and healthy living tips.