I'm so excited to welcome our first ever repeat guest back onto the show! It's crazy to think we're already on 65 episodes so I thought it was due time to bring back some of our highly requested and most popular guests from past episodes!
Dr. Will Cole made his first appearance on the show in episode #37 where we discussed a whole range of topics including what functional medicine is all about, adrenal fatigue and hormone health. We also discussed a little bit about inflammation, but since it's such a vast topic we couldn't cover it all. Luckily Dr. Cole was willing to come back on the show to expand on this conversation about inflammation and everything we need to know.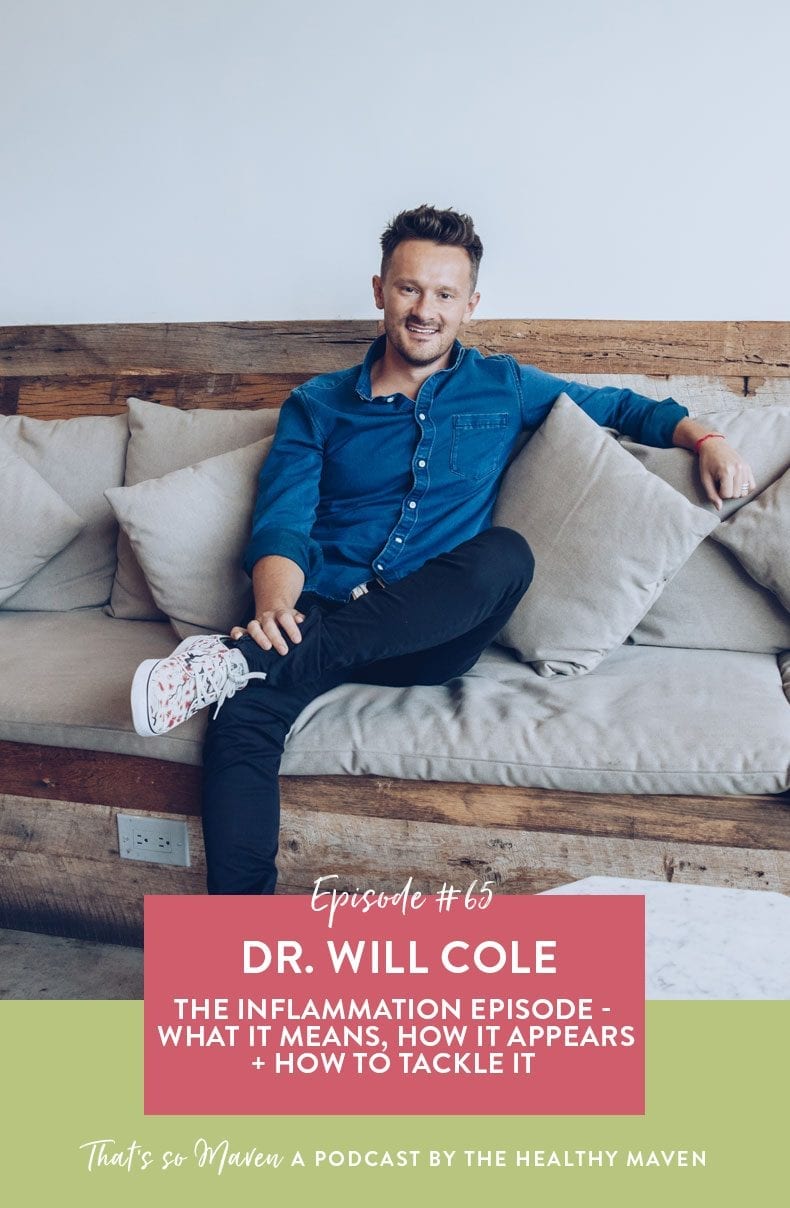 On today's episode we're getting to know Dr. Cole a little bit more as well as jumping deep into inflammation and discussing his new book coming out soon (!!!). Here are some other things we discussed:
A little bit more about functional medicine and how Dr. Cole became a functional medicine doctor
What is inflammation and why it's not all bad
What constitutes stress and how mental, physical and lifestyle stress is inflammatory to the body
The goldilocks principle and how to regulate inflammation properly
The different ways inflammation appears in the body e.g. fatigue, brain fog, acne, joint pain etc…
Why is inflammation there in the first place and how to test for it
The microbiome and how it's related to inflammation
Probiotics and how they can help your microbiome
Foods that help inflammation
MTHFR gene mutation – what it is and what to do if you have it
LISTEN HERE:  iTunes | Stitcher | Google Play | Player.FM | Podbean | Spotify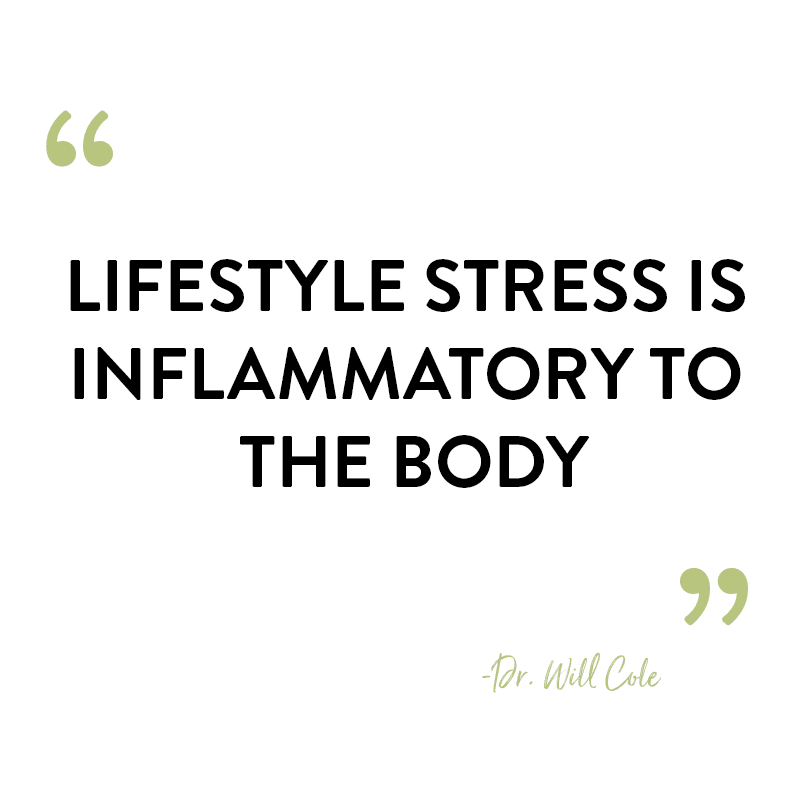 Do you have any questions for Dr. Cole? What do you know about inflammation? Be sure to pre-order his new book coming out soon!
WANT PODCAST EPISODES RIGHT TO YOUR INBOX? Join the THM Community!
Join 8000+ members of the THM Community to get access to exclusive info about podcast episodes, where to download episodes and healthy living tips.