Welcome back to the first episode of 2019! I knew exactly who I wanted to kick off this new year with and I'm thrilled to welcome Kathryn Budig to the show. Kathryn is an internationally renowned and respected yoga instructor. She also runs a podcast of her own with her wife Kate Fagan (who I also love!). Kathryn is someone who I deeply admire for her introspection, self-compassion and for inspiring me to deepen my yoga practice. But in today's episode we're going beyond just yoga and why no one can be defined by a single thing.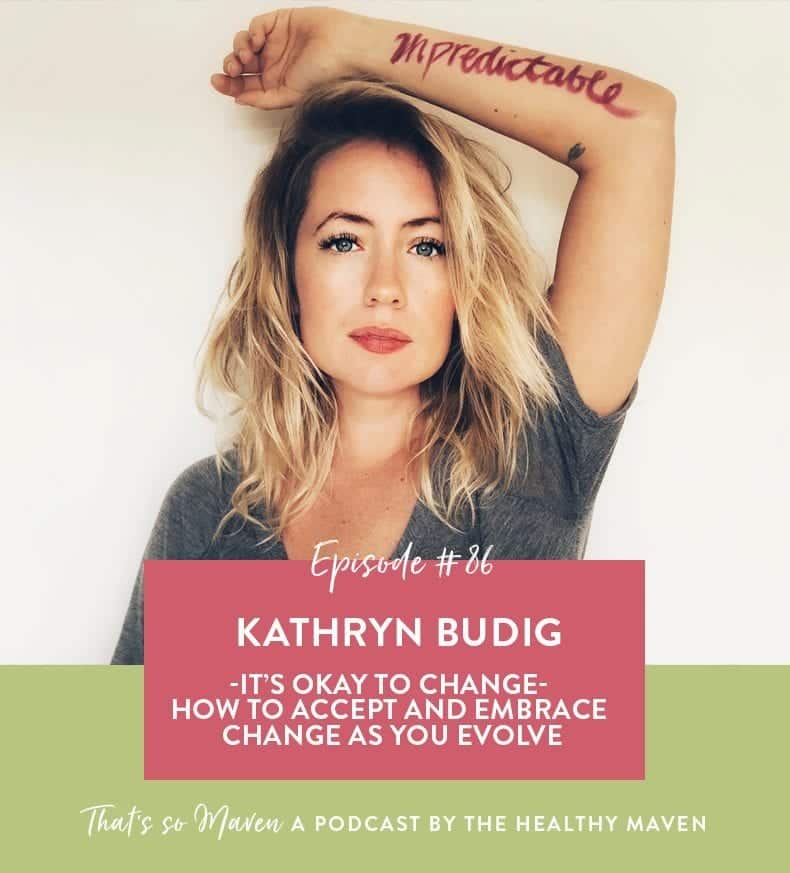 While Kathryn may have started her career as a yoga instructor she is, as we chat about, so much more than this. This episode really spoke to me as I evolve more in my personal and professional life and move through the rocky transition of change. Kathryn is reminding me that change and growth is a positive thing and not to resist the process.
Follow Kathryn on Instagram | Check-out Kathryn's Podcast: Free Cookies
LISTEN HERE:  iTunes | Stitcher | Google Play | Player.FM | Podbean | Spotify
---

This episode is brought to you by Imperfect Produce. I order my my Imperfect Produce box weekly to get fresh, organic produce to my doorstep at 30-50% less than the normal cost. Ugly doesn't mean it isn't delicious! Try out your first Imperfect Produce box for 50% off by using the code HEALTHYMAVEN at checkout. Enjoy!
---
WANT PODCAST EPISODES RIGHT TO YOUR INBOX? Join the THM Community!
Join 8000+ members of the THM Community to get access to exclusive info about podcast episodes, where to download episodes and healthy living tips.