It's hard to believe that it took 88 episodes to finally start talking about boobs. Yes, you read that correctly, BOOBS. Or perhaps more appropriately, breast health. This is a topic that is near and dear to my heart and one that I think as women (and men!) we need to be talking about more. I could not have asked for a better or more knowledgable guest to come on the show and share her wisdom. Paige More (better known as Paige Previvor on the 'gram) never meant to become an advocate for breast health. It wasn't until she was diagnosed in her early 20s with the BRCA 1 gene mutation that she even considered the health of her breasts. From there her life flipped upside down.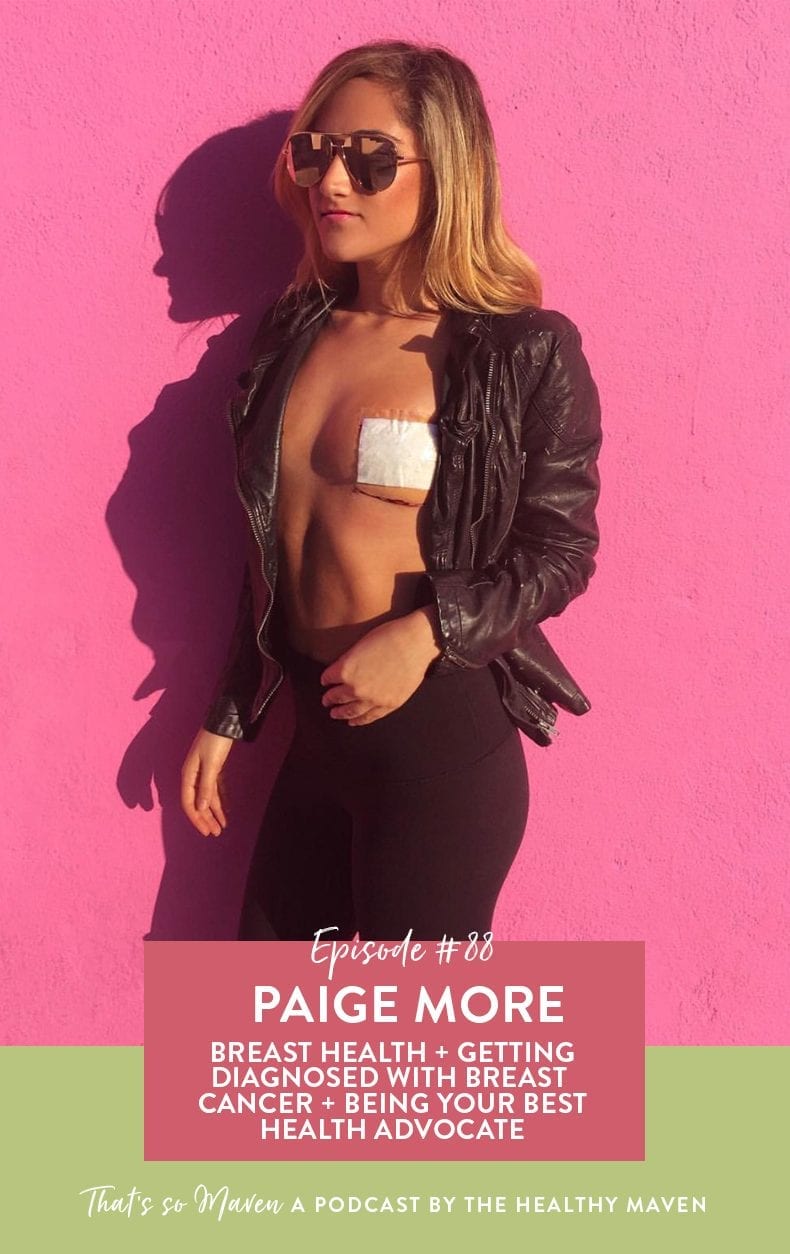 It started with an Instagram image as she went in for a preventative double mastectomy at age 24. From there she was introduced to a community of women that she never knew existed. Since then she's launched The Breasties and become an advocate for breast education and story-telling around women with the breast cancer gene mutations and breast cancer survivors. She is, without question, a huge inspiration to so many – myself included.
Follow Paige  on Instagram | Follow The Breasties
LISTEN HERE:  iTunes | Stitcher | Google Play | Player.FM | Podbean | Spotify
---

This episode is brought to you by Imperfect Produce. I order my my Imperfect Produce box weekly to get fresh, organic produce to my doorstep at 30-50% less than the normal cost. Ugly doesn't mean it isn't delicious! Try out your first Imperfect Produce box for 50% off by using the code HEALTHYMAVEN at checkout. Enjoy!
---
JOIN THE THM NEWSLETTER
Join 20,000+ members of the THM Community to get access to exclusive recipes, healthy lifestyle tips and behind-the-scenes news from our team!