We talk a lot on here about how to nourish and move our bodies but what about how we manage our energy? And no, not just how many cups of coffee are your drinking a day…The more I dive deep into the world of yoga and develop more connection to spirituality, the more I have come to understand the value of energy and more specifically, our energetic bodies. How are we caring for ourselves? How are we setting boundaries? How are we nourishing our souls? The questions keep coming up in my own life and I knew it was time to have a candid conversation about it here on the show. Luckily, I knew just the person to have it with and I'm thrilled to welcome Deborah Hanekamp aka Mama Medicine onto the podcast today.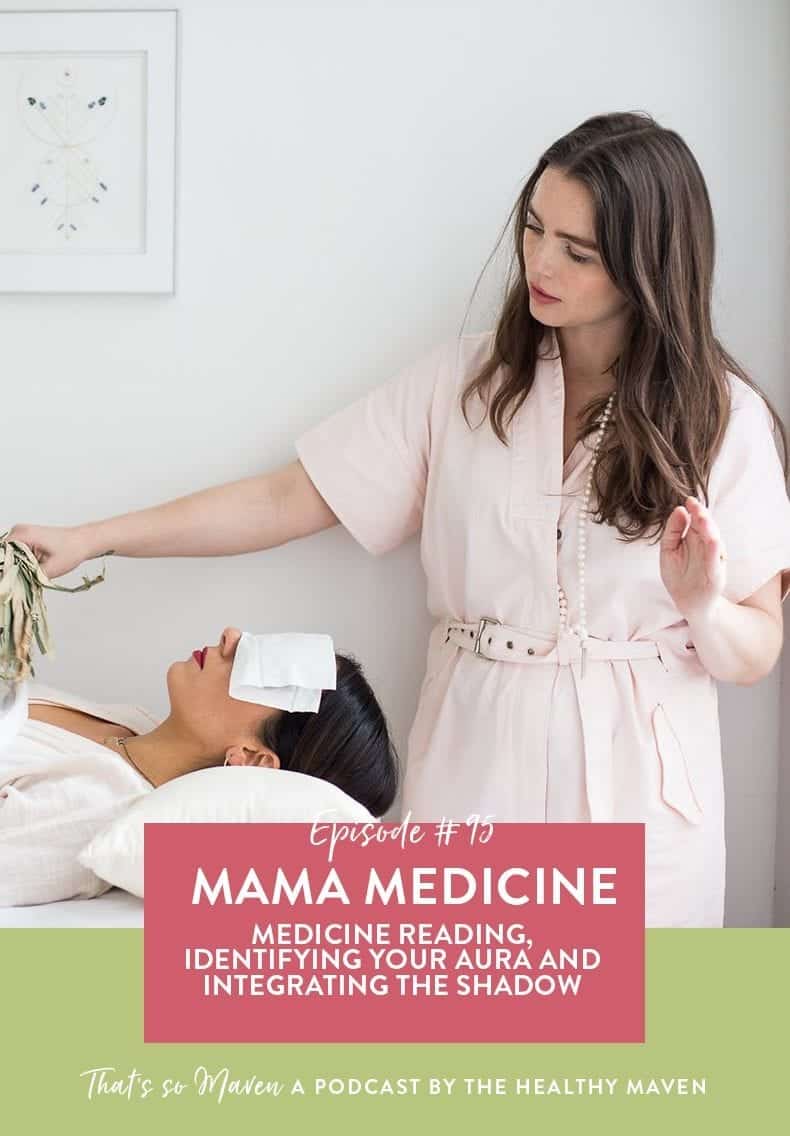 It truly is hard to describe the work that Deborah does (hence why she's on the podcast!) but in essence, she brings 17 years of healing modalities into a specifically curated space for each client. Every session begins with an aura reading and ends with a prescriptive ritual bath. It's not meant to replace conventional or traditional medicine but instead to work with it. Oftentimes helping uncover a deeply seeded trauma that's been hiding in your body. As someone who carries their own trauma that can oftentimes be felt physically and most definitely, emotionally this resonates deeply with me. We're also chatting about sound healing, integrating the shadow and how to turn into your own energetic power. It's a good one!
Follow Mama Medicine on Instagram | Book a service with Mama Medicine
LISTEN HERE:  iTunes | Stitcher | Google Play | Player.FM | Podbean | Spotify
---

This episode is brought to you by Ann Marie Gianni Skincare. Ann Marie Skincare is a natural and holistic skincare brand made with organic or wildcrafted herbs that help nourish and care for your skin. Some of my favorites include: Aloe Herb Cleanser, Herbal Facial Oil, Kaolin Exfoliant. Use code MAVEN15 to save 15% off your first order.
---
JOIN THE THM NEWSLETTER
Join 20,000+ members of the THM Community to get access to exclusive recipes, healthy lifestyle tips and behind-the-scenes news from our team!