Hello friends! I hope you all had a wonderful Christmas, Hanukkah or whatever other holiday you're celebrating. More importantly, I hope you took some time to relax and refresh before we kick off 2017.
I'm back with the last episode of season #1 of the That's So Maven Podcast! But I truly believe I saved the best for last so I hope you'll forgive the brief hiatus.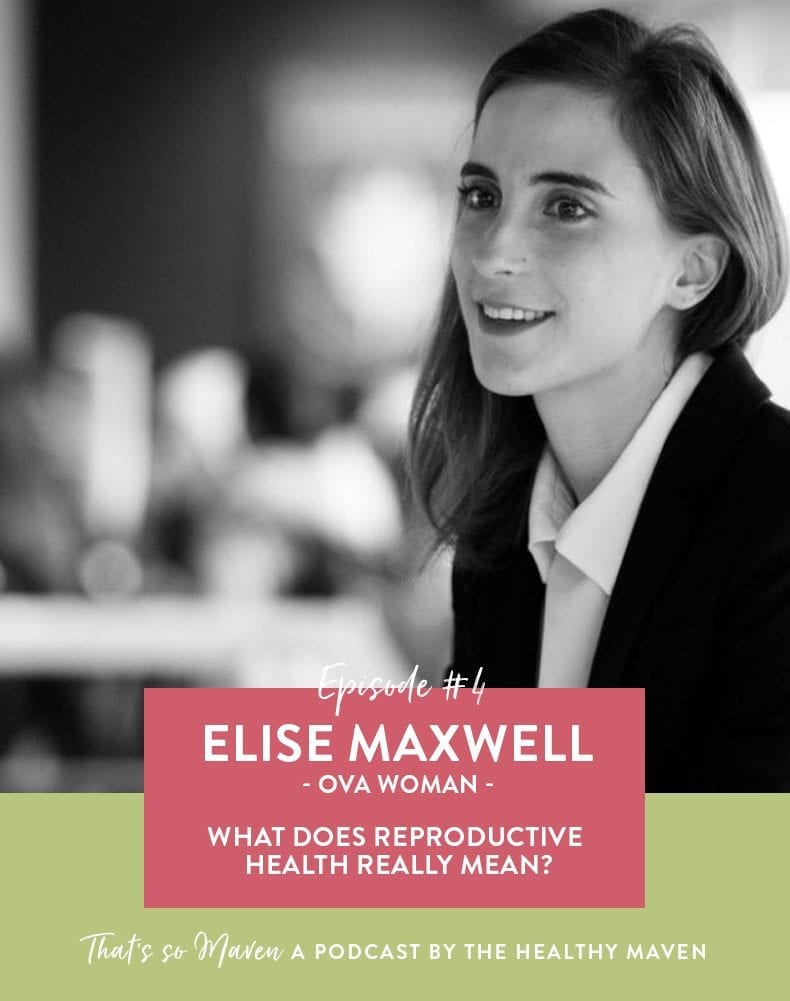 On today's episode we have Elise Maxwell from Ova Woman. I met Elise through Linley (other half of Fit Foodie Finds) and meeting her was like opening the Pandora's Box of women's reproductive health. I'm sure I'm not alone in wanting to know more when it comes to our reproductive health but at times I've felt like I'm at a loss for resources. For this very reason, Elise launched Ova Woman, which has since become an incredible resource for all questions or concerns regarding women's health.
In the episode Elise discusses how and why she launched Ova, her own personal health journey along with answering some of my own questions regarding women's reproductive health. Specifically, we're getting into detail about:
-Pelvic floor health and incontinence aka "I pee when I sneeze or laugh…is that normal?"
-What the heck is in our tampons?
-Are kegels the answer to all of our problems?
-The menstrual product every woman needs in their life
-How to stimulate conversations about our reproductive health without being the weirdo at the party who's obsessed with periods…working on this one.
And of course, I'll be asking her the hot seat questions and I'm in love with her advice for her 20 year old self.
As always, you can listen to the episode here:
SUBSCRIBE on iTunes | Stitcher | Google Play | Player.FM | Podbean
This episode is actually the finale of season 1 as we'll be taking some time to assess how we can improve and bring you even more awesome guests and content for season 2. But in order to do this, I need your help. If you've been listening to the podcast, please take the time to fill out THIS SURVEY. I will be giving away a $50 Amazon gift card to one randomly selected winner if you fill it out 🙂 Giveaway will be complete on 01/01/2017.
Your feedback is so important to me and I look forward to coming back in season #2 (launching February 2017!) as the new and improved That's So Maven Podcast.
Have you listened to the podcast? What was your favorite episode?
WANT MORE HEALTHY LIVING TIPS? Join the THM Community!
Join 10,000+ members of the THM Community to get access to exclusive info about healthy living, products I'm loving and tips and tricks on making a healthy lifestyle easier and sustainable.