Made with fresh blackberries and mint, these Blackberry Mojitos will quickly become your go-to summer drink all season long! They're sweetened with just a touch of honey so you won't find any refined-sugar in this delicious drink recipe!
In the past week I have made and shot 3 drink recipes. If this isn't a clear indication of my current state of mind, then I don't know what is. A VERY tall glass of any form of alcoholic beverage is beyond necessary and IMO well-deserved. The book is done and ready to be released on Sunday (have you pre-ordered yet?) and I am currently on my way to Minneapolis for some solid midwestern fun.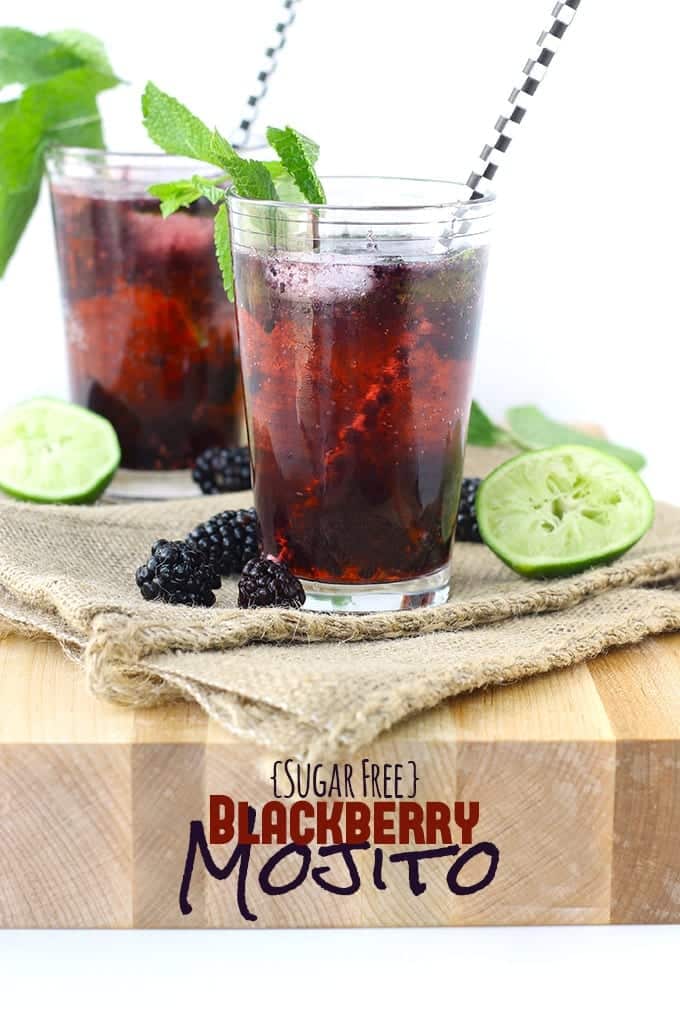 I'm looking forward to giving C's parents the biggest hug and tackling my bestie Lee and never letting go. While I am very much excited about having a few days off, these days the idea of a vacation gives me anxiety. With a 2 week long trip out West in July and a recently booked trip to Boston in August, you can imagine my anxiety level right now. I've been forced to turn to drink. I'm just kidding, we both know I love my alcohol anxious or not.
It probably makes no sense to you that a vacation might give me anxiety, but let me explain myself. I LOVE my job. I literally bounce out of bed each morning and am pretty much forced to stop working at 9:00 PM. Whether it be cooking recipes, photographing them, writing, demoing for Kewaza or interacting on Social Media, I can say whole-heartedly that I loooooove every minute of my days. The only downside to it is that I'm limited by time. If sleep were optional you better bet I'd skip it.
So going away and being disconnected from my work/phone/computer/kitchen makes me nervous. It's not so much I'm worried you would forget about me, since I would never let you off that easy, but more so that I can't think of a better way to spend my time. Sure I enjoy doing other things besides working, but it's never too far from my thoughts. That's just a reality.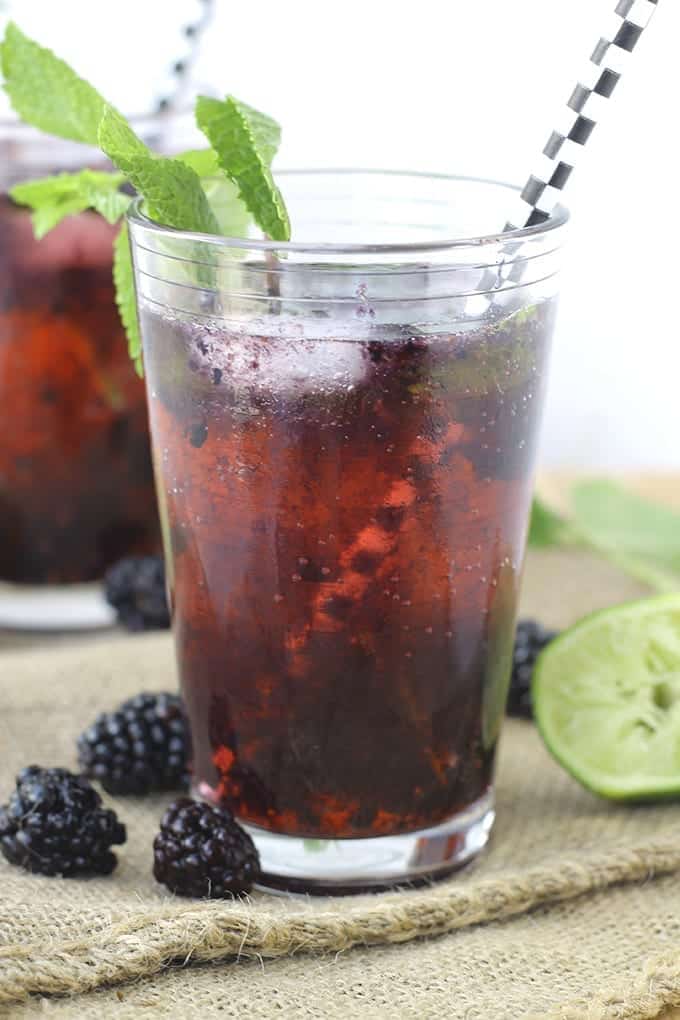 Now do I recognize that this may be unhealthy and all the more reason to take a vacation? Yes. I know that for my own sake and for the sake of the blog I need to step away and allow everyone some space to breathe. I live in fear of burning out so despite my unwillingness to disconnect, I know I will.
So instead I will be cutting down while I'm away. I won't disappear entirely because I would have a legit panic attack, but I am forcing myself to vacation because I know I have to. Wow, my life seems so hard doesn't it?
Now before I go and enjoy a weekend full of drinks, lakes and fit foodie's finds, I have to say two things. 1) Don't let paper straws fool you, they may be pretty but you can't actually drink from them DAMN. 2) Can we take a minute to admire the gorgeous butcher's block these blackberry mojitos were shot on? My friend MADE it for me and I could not be more grateful. You know your friends get you when they gift you a butcher's block. Thank you Galen!
Adios amigos! See ya on the flip side.
Ingredients
1/2

cup blackberries

2

sprigs mint

2

cups club soda

juice, 1 lime

3-4

oz vodka

2

tsp honey
Instructions
Using a mortar and pestle, mash up blackberries and half of the mint. Alternatively use a straw and mash up very well so mint flavour soaks into the blackberries.
In a large bowl or jug combine club soda, lime juice, and vodka.
Divide blackberry-lime mix between two cups and add several ice cubes.
Pour vodka mix on top, splitting the mixture between the two cups.
Add 1 tsp of honey to each cup and divide the other half of the mint into each.