A healthy and delicious recipe for avocado brownies! Replace oil or butter with heart-healthy avocados for a delicious and nutritious dessert. These rich and chocolatey brownies are actually good for you!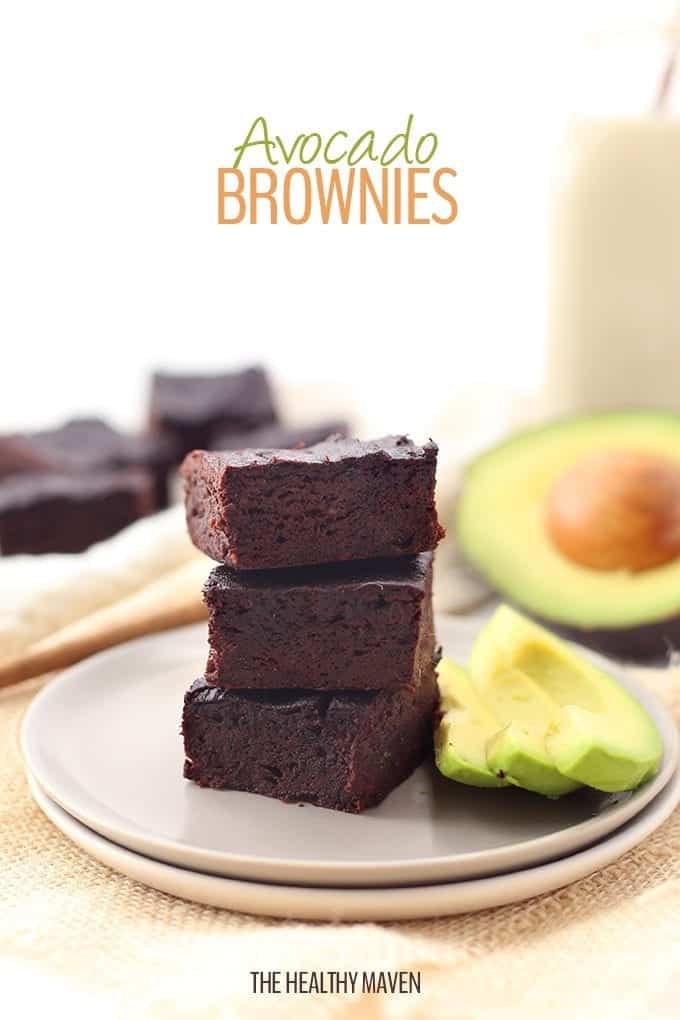 I'm currently sitting on a plane flying home from an incredible trip to NY. With a few days in NYC and an absolutely beautiful wedding of two of my oldest friends, this extra long weekend made for some seriously memorable moments that are making me not-so-happy to be on this plane right now.
It's hard to come back to reality after a weekend like this. This feeling is reminiscent of last year's camp reunion in NH and basically every year when summer came to an end and we were forced to leave the greatest place on earth aka summer camp.
The only thing that is making me moderately okay with the fact that I am heading home is that there's a container full of these health avocado brownies waiting for me in the freezer. That is if C didn't clear em' out in my absence.
Something that I've become accustomed to when I travel and catch-up with old friends and make new ones is giving the executive summary of what the heck it means to write a blog for a living. I have the speech down and even though I could probably say it while being half-asleep, upside-down, it never ceases to amaze me that this is actually my job.
You mean I get to play around with brownies and sneak veggies into your baked goods for a living?! STFU.
Learn how to make Avocado Brownies Step-by-Step
One of the best questions I get asked and also love asking other bloggers is what their "dream partnership" would be. The craziest part about this is that my answer actually came true.
When I began my partnership with Avocados from Mexico I was literally over the moon (okay not literally but that's basically how it felt). Not only do I LOVE avocados, but for as long as I've had this blog, my dream partnership was always to work with an avocado company. It's a serious perk that this avocado company happen to be from Mexico allowing me to shamelessly drop hints that guacamole will solve all the worlds problems, and non-chalantly suggest that all avocado dishes need to be paired with an alcoholic bevvy.
RELATED: Chocolate Chip Chickpea Blondies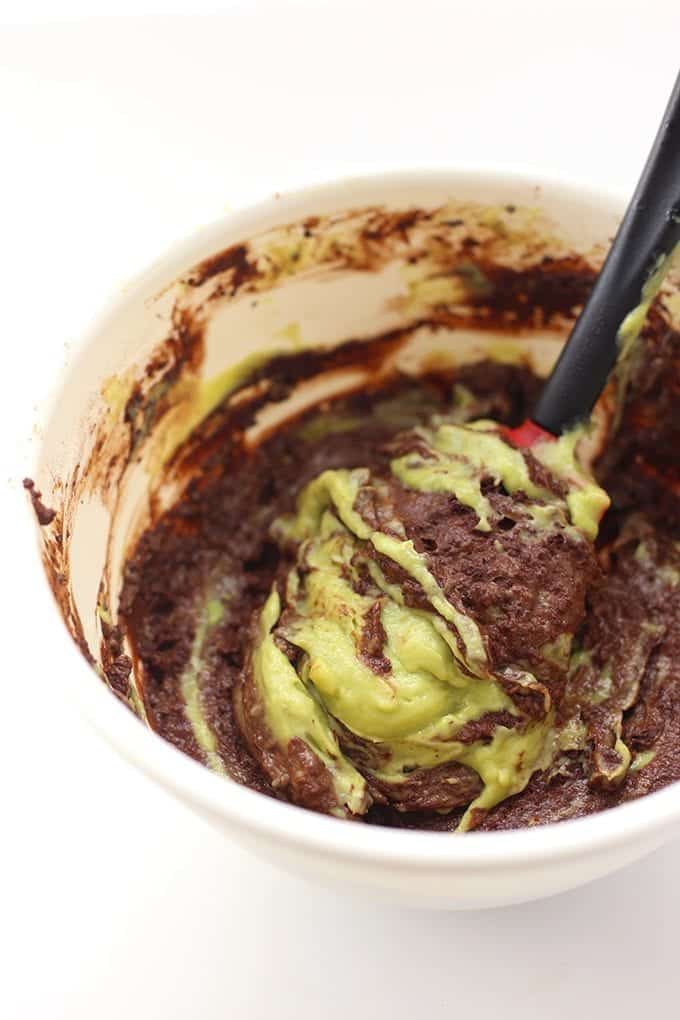 I don't know about you but I would never show up at a fiesta without my avocados and a bottle of wine, amiright?! People have asked me if I'm worried about becoming "The Avocado Girl"? I can't help but laugh in their faces. Nothing would make me happier than to be dubbed "The Avocado Girl"!
Now at this point I've arrived back in Toronto and am laying on the couch finishing this post while eating what's left of these avocados brownies (thanks C….) and dreaming about what future recipes and ideas I have to bring you. All I have to say is that I hope you like avocados because this avocado girl has some serious avoliciousness coming your way.
Tips for Making Avocado Brownies
Make sure your avocados are ripe – but not TOO ripe. They should be green and creamy inside
Coconut flour is essential to keep these brownies paleo – do NOT replace with another flour unless you know how to adapt flours
Use dutch-processed cocoa powder. Because these brownies are already rich, using unprocessed cocoa will make them too bitter.
I highly recommend drizzling with some chocolate or peanut butter on top!
Print
Healthy Avocado Brownies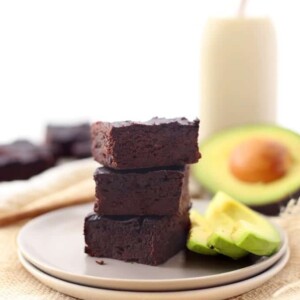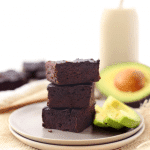 Prep Time:

10 minutes

Cook Time:

25 minutes

Total Time:

35 minutes

Yield:

16

brownies

1

x
Scale
Ingredients
1

large avocado

1/2 cup

unsweetened applesauce

1/2 cup

maple syrup

1 tsp

vanilla extract

3

large eggs

1/2 cup

coconut flour

1/2 cup

unsweetened dutch-processed cocoa powder**

1/4 tsp

sea salt

1 tsp

baking soda
Instructions
Preheat oven to 350 degrees F.
In a blender or food processor combine avocado, applesauce, maple syrup and vanilla.*
Add these ingredients to a large bowl and whisk in eggs.
Add in coconut flour, cocoa powder, sea salt and baking soda and stir until well-combined.
Grease an 8 x 8 inch baking dish with coconut oil and add batter.
Place in oven to bake for 25 minutes (slightly less for fudgier brownies or slightly longer for more cake-like brownies).
Allow to cool for 20 minutes before cutting into 16 brownies.
Keep them on the counter in an airtight container at room-temperature for up to 2 days or for a longer shelf-life store in the fridge or freezer.
*You can also mash these together by hand but make sure that you mash it up very well and there are no clumps.
** Make sure you use dutch-processed otherwise your brownies will taste bitter – this is the step that people often forget!

Disclaimer: This post was sponsored by Avocados from Mexico – Canada. All opinions and creative control were entirely my own. Thank you for supporting the awesome brands that I love and help me to continue to bring you new recipes each week!
JOIN THE THM NEWSLETTER
Join 10,000+ members of the THM Community to get access to exclusive recipes, healthy lifestyle tips and behind-the-scenes news from our team!