I live in fear of having a child who won't eat vegetables. Yes, I am being serious. Of course I will love my future children no-matter what, but of all the things in the world that I will least be able to tolerate, having a child who doesn't eat his/her veggies tops the list.
I don't remember being a picky child myself, but then again I also don't remember being a bratty teenager, though I suspect my parents would say otherwise!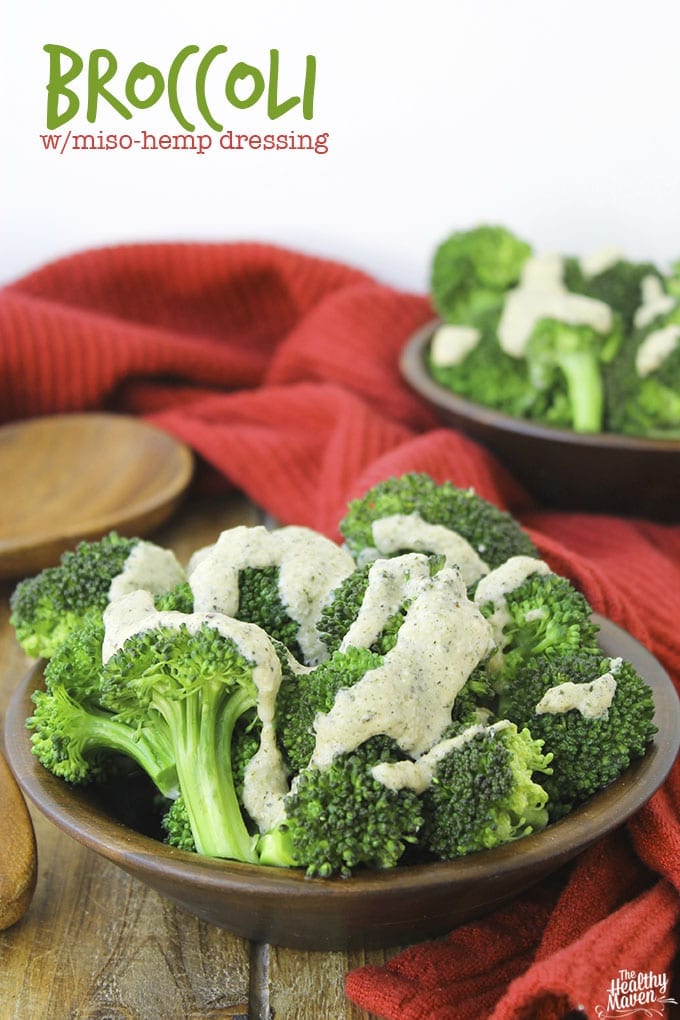 I do have a talent for hiding vegetables in the strangest places, but spinach brownies aren't necessarily the best way to avoid getting scurvy. Knowing my luck, my children will turn and run at the sight of a plate of broccoli, and if they have my genes they will trip and fall along the way.
Now don't get me wrong, I won't be the parent sending their kid to school with organic, gluten-free, vegan, paleo, nut-free lunches when it's their pizza day, nor will I be hiding their Halloween candy but I do expect them to not shove their peas under the table when I'm not looking (I may or may not have done that growing up…).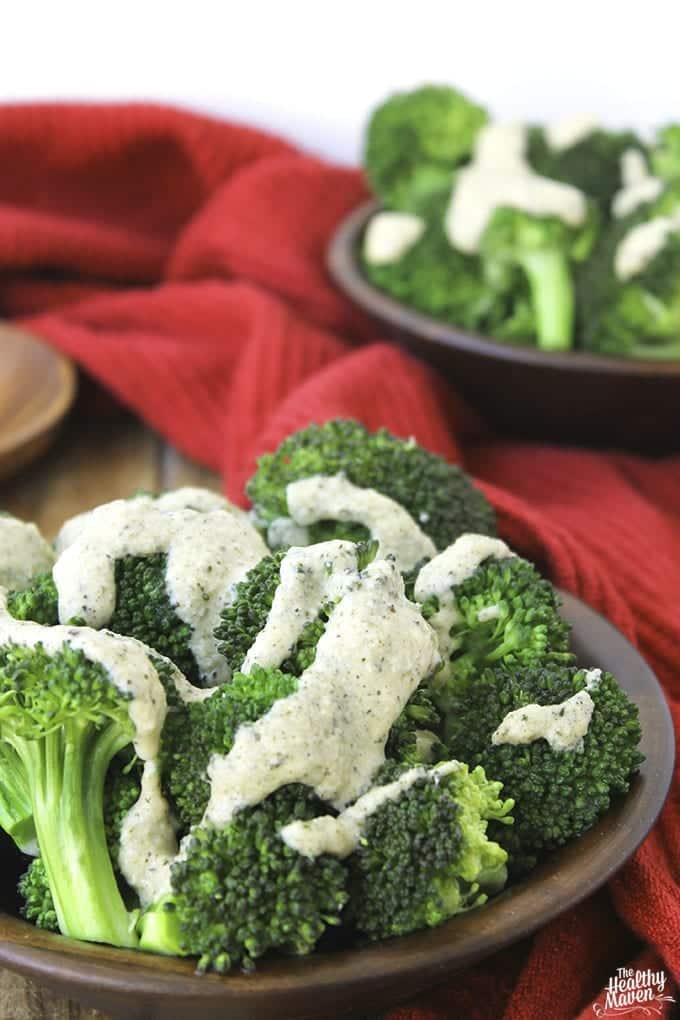 I can already hear the parents reading this sighing and saying to themselves that I know nothing. Yup, you're right. I am totally naive and ignorant and perhaps a little bit stupid, but in the meantime I am going to continue panicking at the thought of this, while eating my broccoli. Not the worst way to stress eat…
Print
Broccoli with Miso-Hemp Dressing
1

medium head of broccoli, chopped into florets

2

T hemp seeds

1/4 cup

water

1/2

T miso paste

1 tsp

honey
Instructions
Steam broccoli. I use a microwave by placing florets in a microwave safe bowl, topping with 1 tablespoon of water, covering it with plastic wrap and zapping it for 3 minutes. Use whichever method you prefer.
In a blender combine hemp seeds, water, miso paste and honey.
Top broccoli with miso-hemp dressing and serve warm.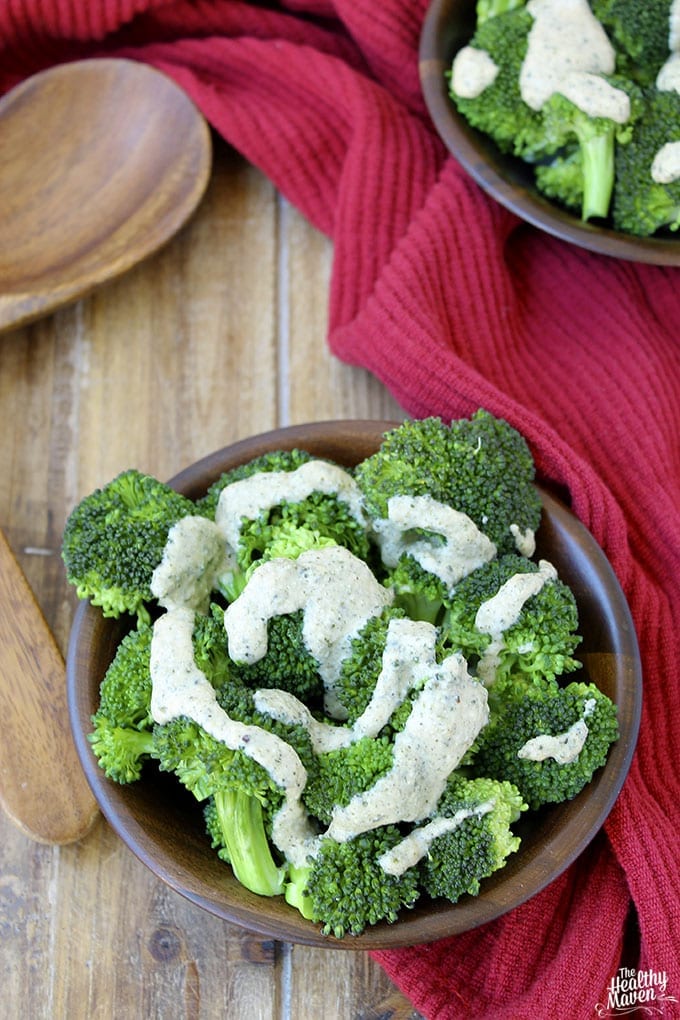 Were you a picky kid growing up? Parents, do you have picky kids?
JOIN THE THM NEWSLETTER
Join 20,000+ members of the THM Community to get access to exclusive recipes, healthy lifestyle tips and behind-the-scenes news from our team!