I debated whether I should post this recipe for two reasons. 1) I'm not a huge fan of the pictures. Photographing steak is hard! 2) I'm not certain how you guys feel about red meat. Some people think red meat is unhealthy and some people preach ALL THE RED MEAT. Personally, I enjoy it but that hasn't always been the case.
I didn't touch red meat between the ages of 8 and 21. 13 years steak-free. In fact my incredibly-sharp memory remembers that last piece of red meat I ate before I gave it up, a Wendy's burger. I ate it in the car driving from Montreal to Toronto. Then I got car sick and it totally killed all red meat for me.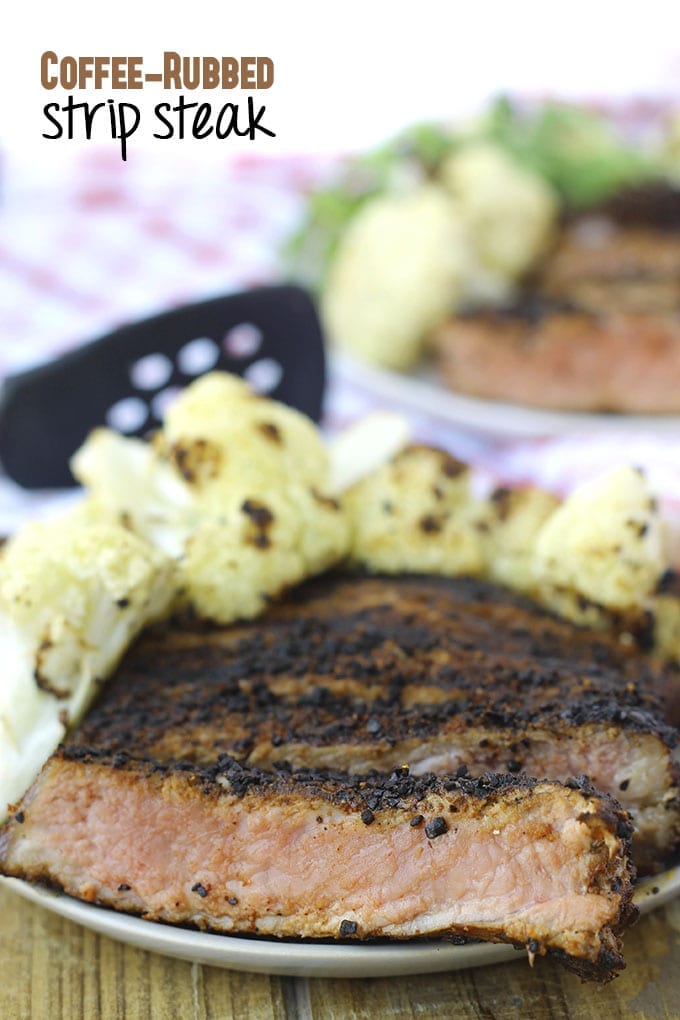 Then again, I was never a huge red meat lover to begin with so it wasn't difficult to not eat it. In fact the only reason I started eating it again was because my sister told me that no boy would ever want to date a girl who ordered fish in a steak restaurant. Even though I may have started eating it again for all the wrong reasons, I'm happy I did because a good piece of steak is hard to compete with.
The problem is that now I have expensive taste. I will only eat the good stuff but my budget doesn't allow for the good stuff all that often. It is definitely an indulgence in my house or I'm out to dinner with my parents and they are paying for it 😉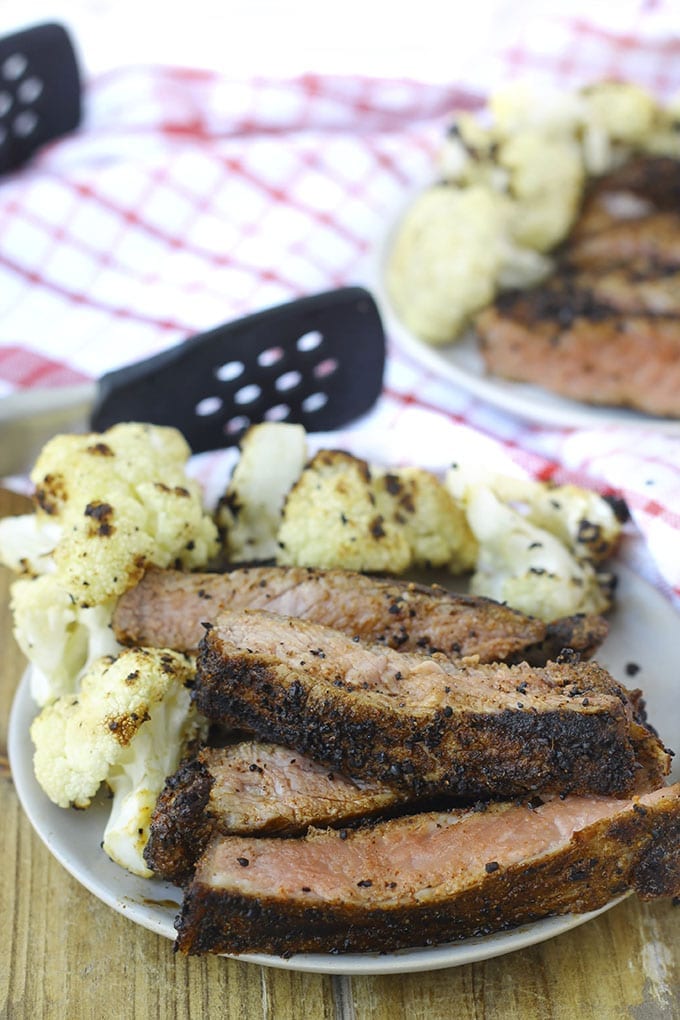 Because I can't afford to buy good quality steak all that often, I tend to save it for special occasions or when we're having guests. I realize that I end up spending more when I only buy red meat when guests are coming, but this dish in particular is one that impresses and well, I care about that stuff.
People have superbly high expectations of your cooking skills when you're a food blogger. So it's always good to go with this dish which seems difficult but is actually very easy. It's also great for those of you who are intimidated by meat, just like myself. Or ya know…if you're looking for a little extra caffeine boost!
Print
Coffee-Rubbed Strip Steak
2

NY Strip Steaks (around .5lb each)

1

T ground coffee

1/2 tsp

garlic powder

1/2 tsp

paprika

1 tsp

chili powder

1/2 tsp

salt

1/2 tsp

pepper
Instructions
Mix all rub ingredients together.
Cut off fat from steaks, if desired.
Using hands, rub steaks being sure to coat both sides.
Cover and place in fridge for at least 1 hour.
For Medium steak:
Heat grill to high heat (can use a stove top grill pan or outdoor grill)
Grill each side for 3 minutes.
Cook less for more rare or longer for more well-done.
Red meat, yay or nay? Do you have a meal you save to impress guests?
JOIN THE THM NEWSLETTER
Join 20,000+ members of the THM Community to get access to exclusive recipes, healthy lifestyle tips and behind-the-scenes news from our team!