Yes! You can totally make granola with steel-cut oats! This Honey Nut Steel-Cut Granola is packed full of flavor and healthy nuts and will make you forget all about rolled oats in your granola!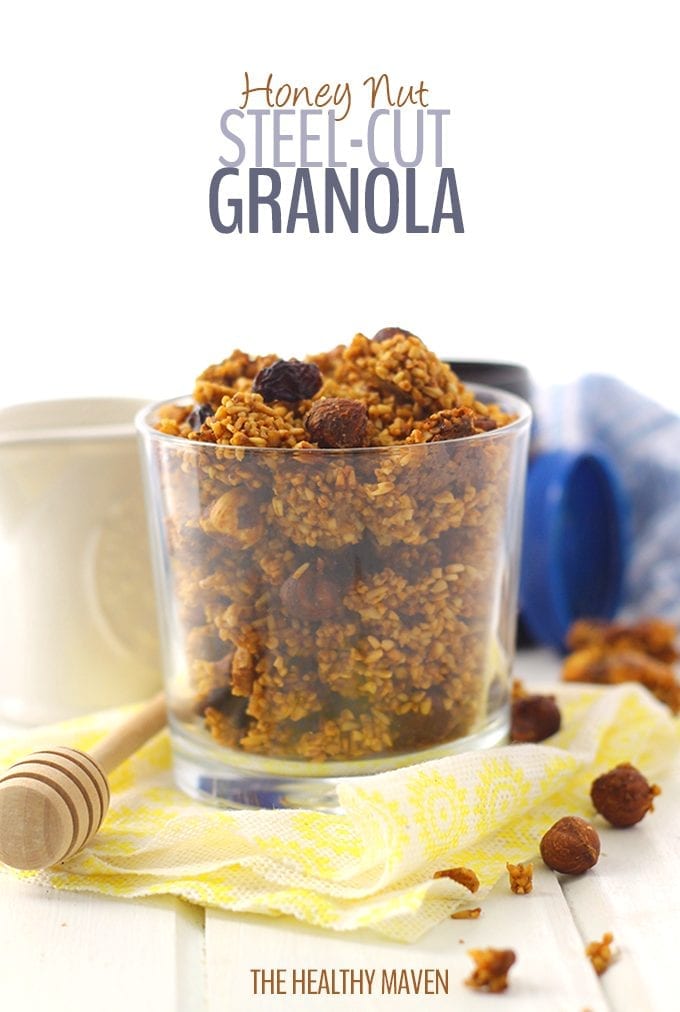 Growing up we only ever ate steel-cut oats. It wasn't until I got really into healthy living blogs that I discovered that most people didn't eat steel-cut oats. I honestly believed that rolled oats were called "quaker oats" since I only ever saw them come from those horrible quaker oat packets.
Feel free to judge.
But suddenly I found myself buying enormous bags of Trader Joe's Rolled Oats, making overnight oatmeal and completely neglecting my beloved steel-cut oats. Truth is, once you discover the convenience of rolled oats (aka ready in under 10 mins!) it's difficult to justify spending 30 minutes cooking steel-cut.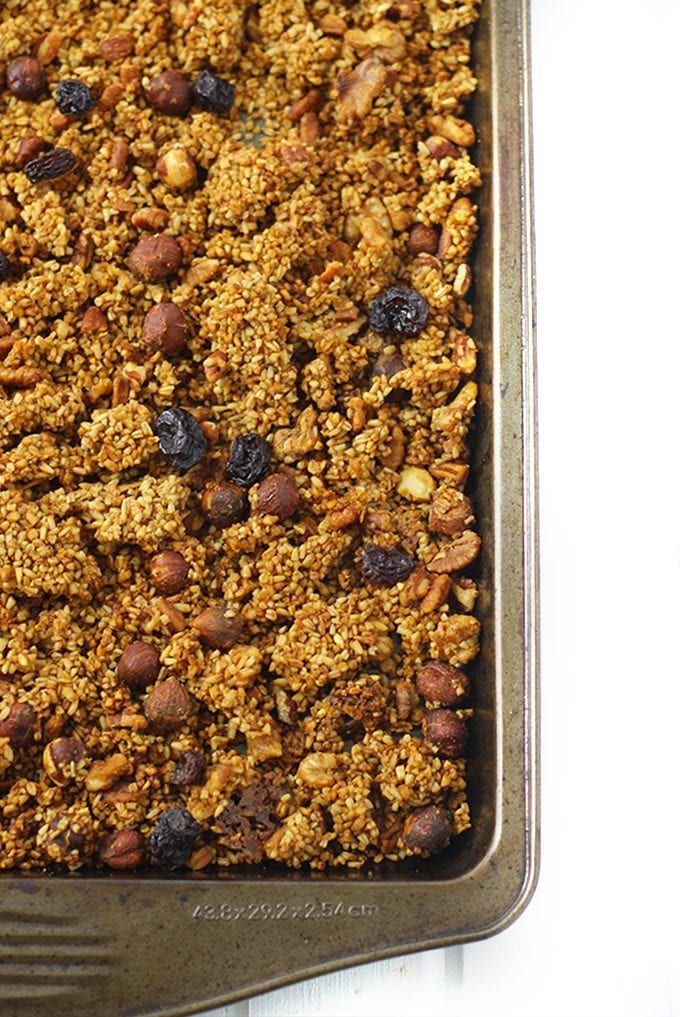 But I really do miss the crunchiness of steel-cut oats. Though to be fair, I think that I mostly miss how my mom used to make it with milk and brown sugar…so good.
Speaking of moms, have I mentioned that mine is wonderful? Mom, I can already feel you typing your response to this…
Allow me to explain.
Not only is she responsible for introducing me to steel-cut oats, but also for that delicious manuka honey you see in the background of those photos. She brought it back for me after her recent trip to New Zealand (where manuka-pollinating bees live) and I've basically been rationing it out every single day since.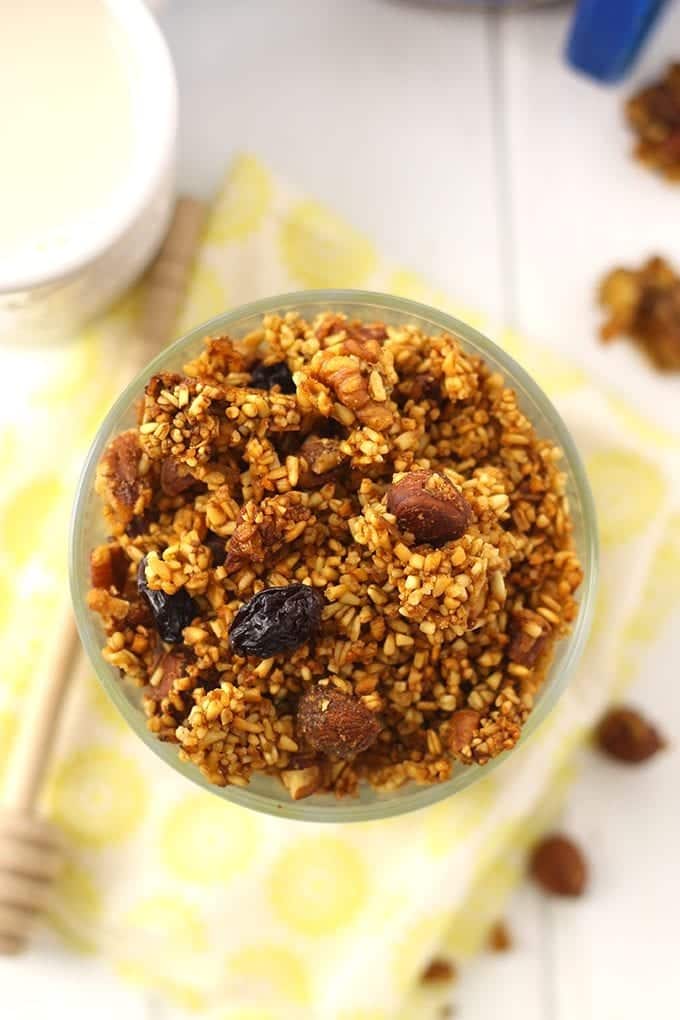 This stuff is like gold. If you've never tried manuka honey, start saving your pennies and then invest in a little jar of this magic. The best way for me to describe it is like "the most honey-filled honey you have ever tasted". Does this make sense?
Confession: I totally didn't use the manuka honey in this Honey Nut Steel-Cut Granola. It is far too precious for that. But I DID top the granola with a bit of manuka honey for an added sweet and antioxidant-filled boost!
Apparently manuka honey has all sorts of health-benefits and its encouraged you have a spoonful a day. An excuse to eat a spoonful of honey everyday? Thanks Mom!
Print
Honey Nut Steel-Cut Granola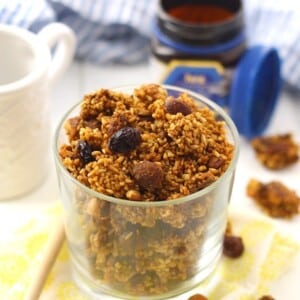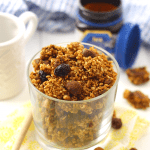 Instructions
Preheat oven to 300 degrees F.
In a large bowl combine steel-cut oats, nuts, cinnamon and sea salt.
In a separate bowl combine coconut oil, applesauce, honey and vanilla.
Stir wet ingredients into dry and mix until combined.
Spread granola over a parchment or silicone-lined baking sheet.
Bake for 20 mins.
Remove from oven and flip and the bake for another 20 mins.
Remove from oven once again, flip and then bake for another 15 mins.
Remove from oven and flatten granola with the back of a spatula.
LET SIT FOR ONE HOUR. Do not try to move granola off tray.
After an hour, you can take the granola and break it up into clusters.
Combine with raisins.
Keep in an airtight container for up to 2 weeks (if it ever lasts that long…)
Have you ever tried manuka honey? What foods did your Mom introduce you to?
JOIN THE THM NEWSLETTER
Join 20,000+ members of the THM Community to get access to exclusive recipes, healthy lifestyle tips and behind-the-scenes news from our team!