First off, THM wants to say thank you for all of your wonderful birthday wishes! Yes, I consider my blog it's own entity. No, I'm not ashamed of this. But fo realz you guys are awesome. I may or may not have cried.
Back to today's recipe. We're talking oats. I'm fairly certain the last time we talked oats I was complaining of sweltering weather and training for a half-marathon. Those days are loooooong gone, but fortunately the oatmeal is still kicking. I took a little hiatus from my morning oats after the copious amounts of granola I made sucked me in (for the record granola is now officially banned since I cannot control myself), but I'm back on the warm oatmeal train and I'm feeling gooooood.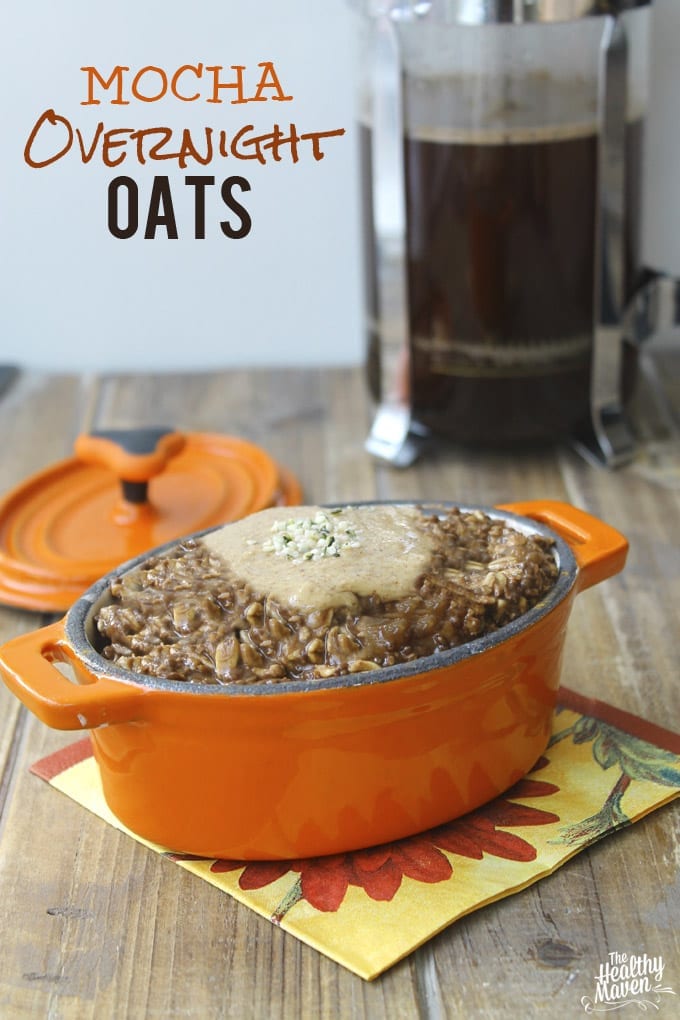 You know what else makes me feel good? Coffee. My introduction to coffee was so cliche…Starbucks. A grande sugar-free hazelnut soy cafe misto to be exact. Otherwise known as, my life's savings. But then I decided to become a psych major in my third year which entailed 14 psych courses in 2 years and the harder stuff was required. By harder I'm talking grande bold black. Don't worry people, I only get high on life.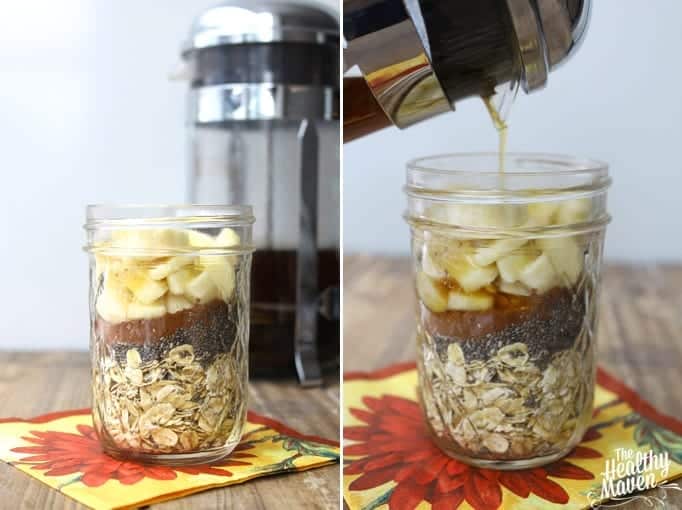 Deep into my coffee addiction I came across the anti-coffee camp and I had a freak out that I was single-handedly destroying my health. Naturally, my obsessive self took to tea and began building what might be considered the world's largest tea collection (50+ teas). I love tea and I always will but I've recently discovered that I am actually a better person after coffee. I'm nicer, more patient, increasingly productive and just plain happier.
So just like my oats, coffee is back. I figured I may as well combine the two in this Mocha Overnight Oats recipe.
Mocha Overnight Oats
Prep Time: 5 mins
Cook Time: Overnight (at least 6 hours)
Keywords: no-bake breakfast gluten-free dairy-free chocolate oats mocha
Ingredients (serves: 1)
1/2 cup rolled oats (gluten-free if necessary)
1 tsp cocoa powder
1 1/2 tsp chia seeds
1/2 ripe banana, sliced and chopped
1 tsp honey/maple syrup/ agave/other sweetener (or omit if you don't like too sweet)
1/2 cup brewed coffee
Instructions
1. Brew coffee using preferred method.
2. Add oats, cocoa powder, and chia seeds to a medium mason jar or air-tight container.
3. Add in bananas, honey and coffee.
4. Cover and shake until well combined.
5. Place in refrigerator overnight or for at least 6 hours.
6. Eat cold or heat up in the microwave for 1 minute.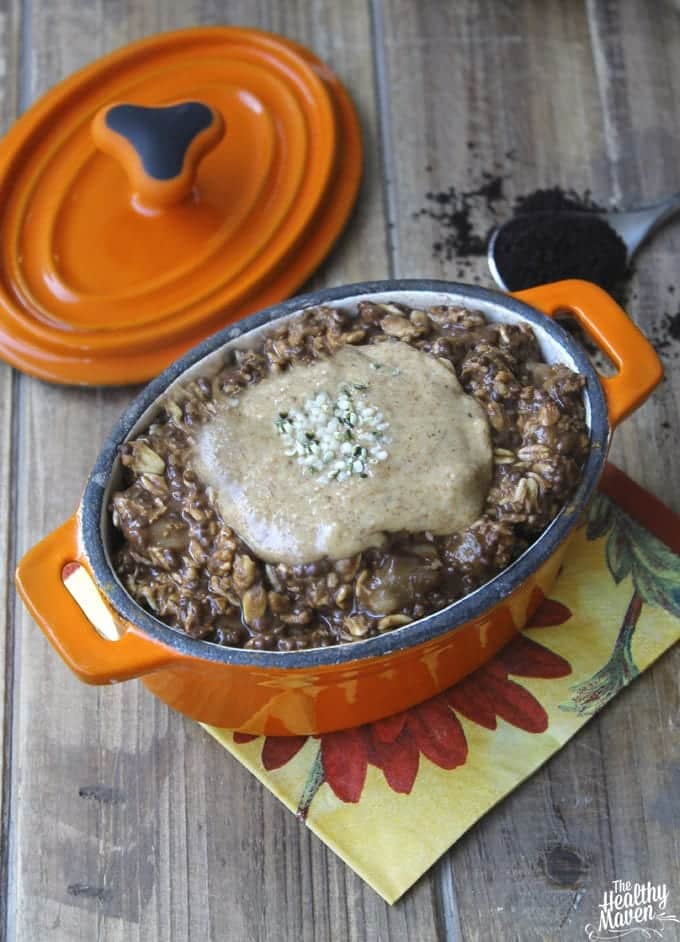 Coffee or tea? Do you go through breakfast phases?
JOIN THE THM NEWSLETTER
Join 20,000+ members of the THM Community to get access to exclusive recipes, healthy lifestyle tips and behind-the-scenes news from our team!