A review of Plant-Based Protein Powders available on the market. From vega, to sunwarrior to hemp protein, my comprehensive comparison of which ones performed best in terms of taste, nutrition and texture.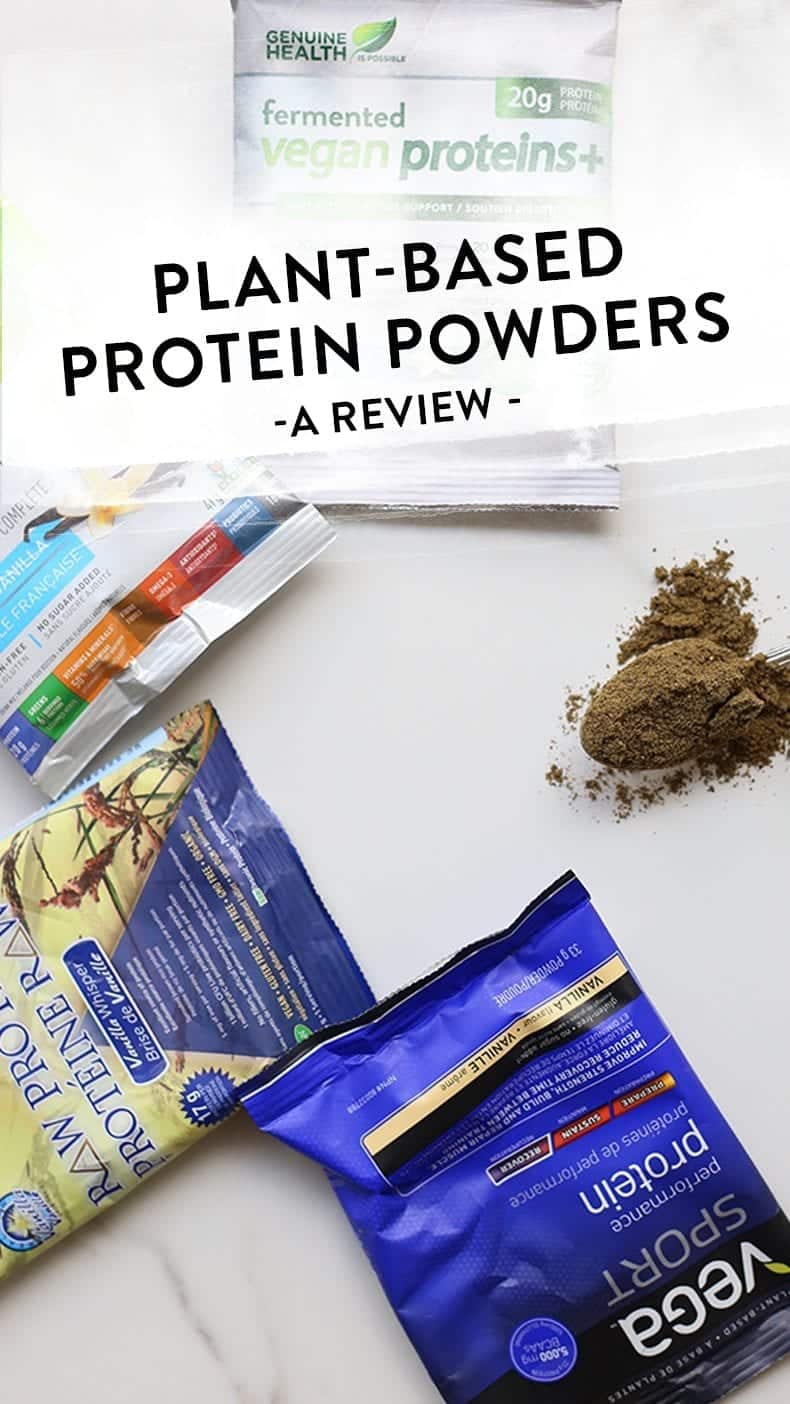 It feels like I've been working on this post for like 3 months now…Oh wait, I have.
Ever since I made the conscious decision to decrease my meat consumption I have been on the lookout for awesome plant-based protein powders. Admittedly, I strongly believe that you can get enough protein by eating a large variety of foods, but I am also super active and truthfully, there are days when I don't want to have to think about whether or not I got enough protein.
This is when protein powders can be super helpful and this is why I keep some on hand.
Despite not being a huge dairy fan, I've always used whey protein because I preferred the taste. But after researching more about the sustainability of animal foods and animal-based products, I've made the choice to eliminate the ones that could easily be replaced by a plant-based alternative. No I'm not vegan and yes I still eat animal products, but if an equally delicious and nutritious replacement is available, I'm open to trying it. I'm also continuing to use whey in certain recipes because I have it on hand and it blends a bit better. So there's that.
Finding The Best Plant-Based Protein Powder
The struggle was finding plant-based proteins that tasted as good and provided the same level of nutrition as my beloved whey.
So I did what any blogger would do, I asked my readers! I put it out to you guys as to which plant-based protein powders you loved most and I was blown away by the response. My facebook and twitter blew up too…Y'all have a lot to say about protein powders!
So I decided I was going to do my best to try them all and give you my honest feedback. Today's post is exactly this. I tried 6 plant-based protein powders and compared and contrasted them for your benefit. Of course, all opinions are my own so the next person may feel differently, but these are my thoughts based on my comparison test. And I definitely left some out either because they were hard to track down or the ingredients were yucky.
For consistency's sake I stuck to vanilla-flavoured for each brand and tried each one in my Blueberry Green Smoothie Bowl. I've yet to try to bake with any of these so this review is strictly based on 3 categories: taste, texture and nutrition in smoothies. I tried to scale them but mostly it's just my opinions. I also only tested the ones that were easily accessible in local stores so there are definitely some brands missing. Feel free to share your opinion on your favorites that I may have missed in the comments below. Let's get to it…
A Review of Plant-Based Protein Powders
Taste: Definitely powerful tasting. There are all sorts of added ingredients (on top of the basic protein), which added an interesting taste that to-be-honest, I didn't love. I felt like they had to use a lot of stevia to overpower it and we all know I'm not the biggest fan of stevia.
Texture: I actually thought this blended pretty well. I didn't find it powdery at all.
Nutrition: It's hard to compete with Vega One since it's kind of a powerhouse. In addition to 20 grams of protein (from pea protein and ground flax), it has added greens, fiber, omega-3s and probiotics. If you were stuck without anything to eat this is a pretty good meal-replacement (though I don't advocate it).

Taste: I loved the taste of Vega Sport. It definitely has a strong flavor but with every smoothie I tried I thought it added rather than took away from the other ingredients. I love the taste of vanilla and this one is pretty strong in vanilla flavor.
Texture: Again, I found it to blend very well. It's a tiny bit chalky if you don't add creamier ingredients with it (i.e. banana, avocado, nut butter etc…) but all-in-all it blends pretty well.
Nutrition: This is an amazing protein powder for athletes looking to optimize their recovery. I like that there's a variety of protein sources (pea, sunflower, pumpkin seed and alfalfa) along with ingredients that help with recovery like tart cherry, turmeric and bromelain (active ingredient in pineapple)

Taste: If you're looking for a protein powder that is light on flavor, this one should be your go-to. It doesn't add much in terms of taste but if you're using it purely for the protein-boost, then you may appreciate this.
Texture: I found it to be quite chalky, if I'm being totally honest. It blends but if you're using ice it kind of gets a gritty texture that I didn't love.
Nutrition: It's the only fermented protein blend on the market that I could find and it's also made up of an awesome blend of pea, brown rice, hemp, quinoa, alfalfa, spirulina and mung bean proteins. 5 stars in terms of nutrition!

Taste: I really liked the taste of this protein powder. Like Vega Sport, the taste was apparent but I liked how "vanilla-ey" it was.
Texture: Unfortunately, like Genuine Health's, I found this protein powder to be a bit chalky and gritty. The taste helped make up for it but it definitely didn't blend as smoothly as others.
Nutrition: A little bit lower in protein than some of the other options (17 grams – which is still a lot!) but a nice, wide range of protein sources (sprouts, seeds etc…) that make a complete protein. Everything is raw, which means less processing and there's very few added ingredients. The nutrition is pretty amazing on this one.

Taste: This protein powder has a super mild taste, which is nice if you don't want an overpowering flavor. A great "everyday" protein powder that combines well with pretty much any flavor.
Texture: It doesn't blend as smooth as I'd like. It's not the chalkiest I've tasted but you could definitely tell there was an added powder in there. It didn't bother me that much though.
Nutrition: I love the ingredient list on this protein. It's fully raw, made up of a complete protein from pea, cranberry and hemp and has minimal other ingredients besides some awesome add-ins like MCTs from coconut, organic cinnamon and ancient sea salt. Another 5 star nutrition profile!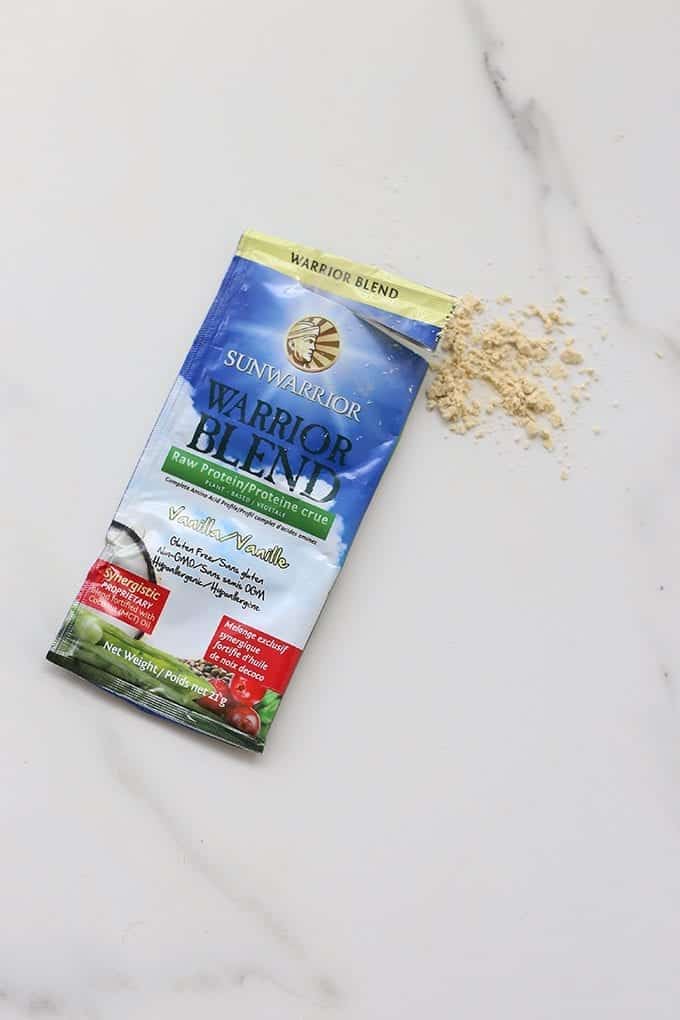 Taste: Honestly, I kind of hated it. It tasted like eating dirt and I just couldn't get down. I know some people love the taste of hemp (I love adding hemp seeds to my smoothie!), but it was overwhelming for me.
Texture: Did not blend very well.
Nutrition: It's pure hemp, which is great if you're looking for something that is clean and with minimal ingredients. The only other downside is that it isn't a complete protein, which makes it hard to compete with some of the other blended brands.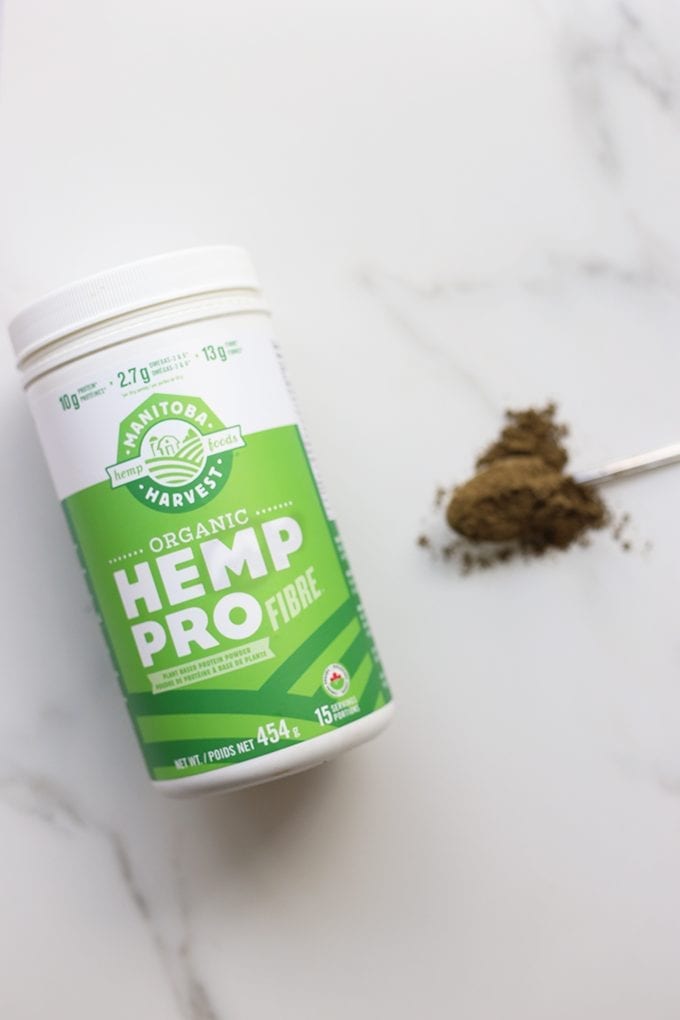 Still with me? I know that this post was pretty comprehensive, but I wanted to take the time to really break down the pros and cons of each protein powder. And based on my research, I determined that the winner is….
Vega Sport!
I'm not an athlete by any stretch of the imagination but in terms of taste, texture and nutrition this one is spot-on. For me, the flavor was delicious, it blended relatively well and the nutrition profile is amazing for anyone who is super active like me. I definitely found my go-to protein powder in Vega Sport.
Disclaimer: I was not asked to write this review by any of the companies listed above. While, I was given free samples from some of the companies, none paid me to share my opinion and as such, all opinions are entirely my own.
JOIN THE THM NEWSLETTER
Join 20,000+ members of the THM Community to get access to exclusive recipes, healthy lifestyle tips and behind-the-scenes news from our team!