My brother just stopped by the house for his daily coffee. Now that I'm not in the office 9:00-5:00 I've since discovered that my brother treats my family's home like a Starbucks. Granted we have Starbucks coffee at my house so it kind of makes sense, but there's at least 5 Starbucks locations between his apartment and my house.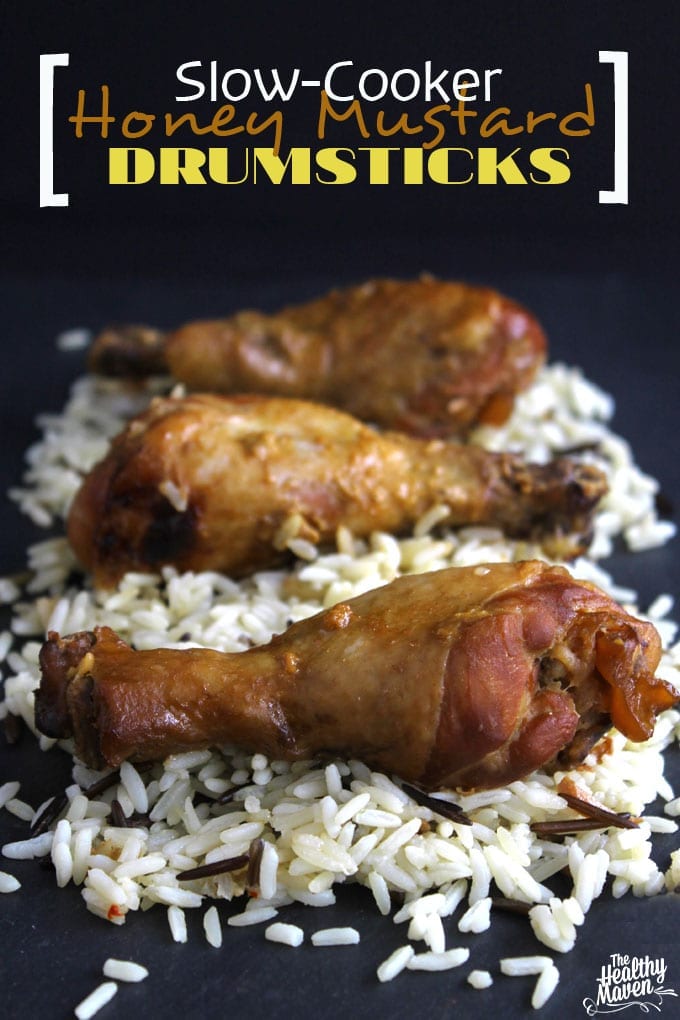 I was lacking inspiration for today's post so I asked him for some advice. I showed him the pictures to hear his opinion to which he responded "meh". Which was then followed by "I read your post today…it was okay." So as retaliation I am posting about what a jerk he is. You're welcome.
I'm just kidding, he's only sometimes a jerk, but when it comes to the blog I don't put much weight in his opinion. He did after all eat McD's for dinner last night. It's also incredibly difficult to make meat look as appetizing as baked goods for the record. I told him I was going to post about him today and he told me he'd start a blog where he'd shit-talk The Healthy Maven everyday. Sibling love at it's finest!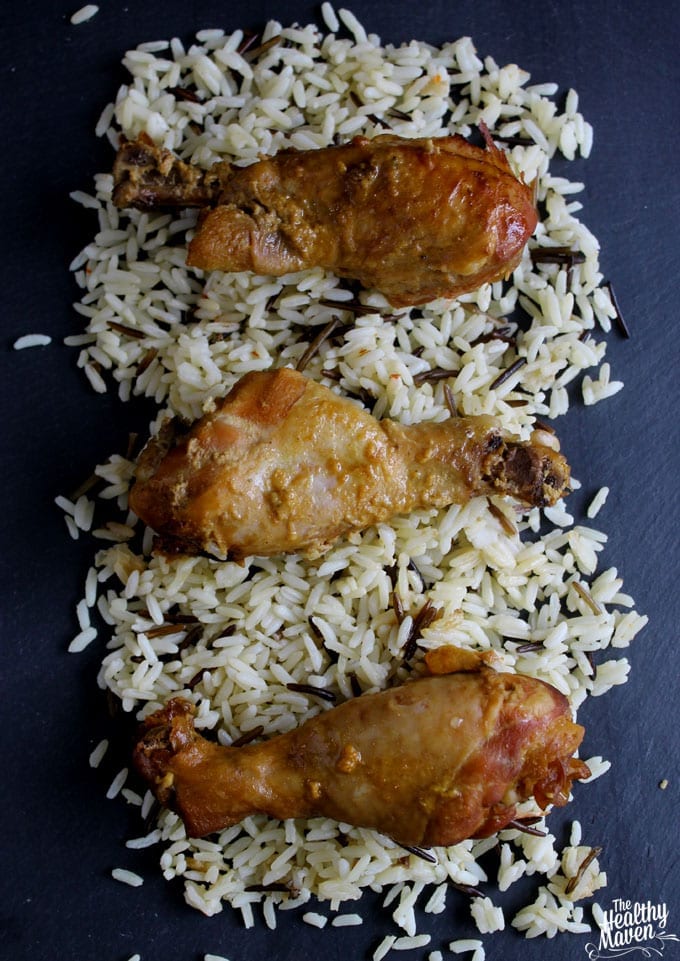 So here's my recipe for Slow-Cooker Honey Mustard Drumsticks that my brother thinks looks pretty "meh". The rest of my family on the other hand was smart enough to keep the commentary to themselves so that I would feed these to them for dinner last night. Wise people.
Slow-Cooker Honey Mustard Drumsticks
Prep Time: 5 mins
Cook Time: 3-4 hours
Ingredients (Makes: 10 drumsticks)
10 chicken drumsticks (any kind of chicken would work e.g. breasts)
4 T dijon mustard
3 T honey
1/2 tsp garlic powder
1/2 tsp onion powder
1 T water
Instructions
1. Mix together all sauce ingredients.
2. Add chicken to slow-cooker and coat with sauce.
3. Cook on high for 3-4 hours (will be done after 3 but whenever you can turn it off).
4. Serve warm over rice.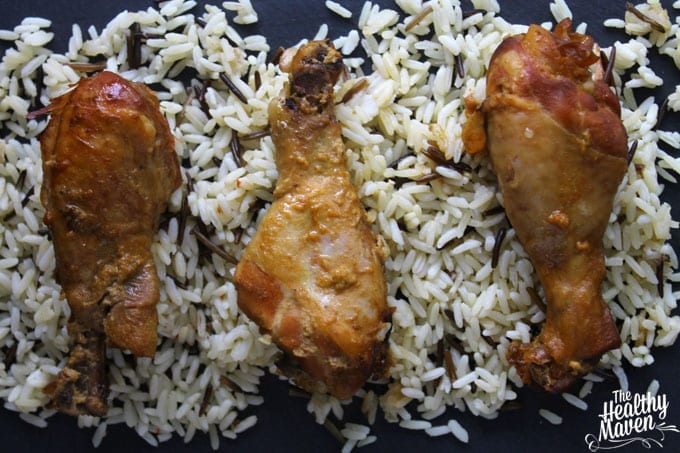 Do you have siblings? Are you as nice to each other as I am with mine?
JOIN THE THM NEWSLETTER
Join 20,000+ members of the THM Community to get access to exclusive recipes, healthy lifestyle tips and behind-the-scenes news from our team!