Spruce up your drinks with these sweet and refreshing Antioxidant Ice Cubes. They're packed full of antioxidants and flavor from berries and green tea. You'll never go back to ordinary ice cubes again!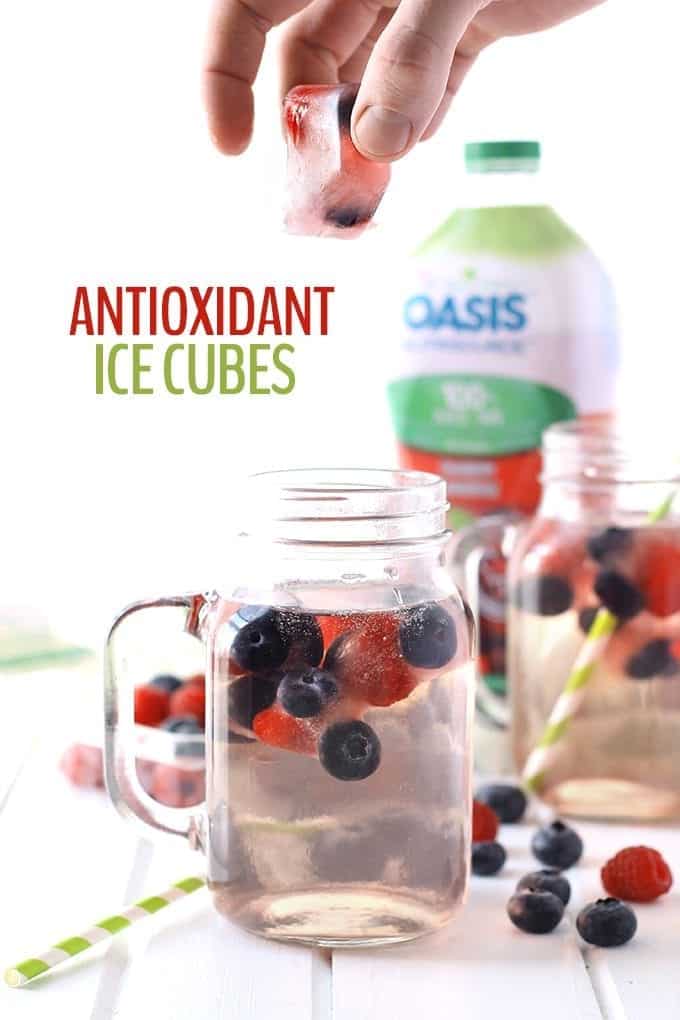 I actually think this might be my most ingenious recipe yet! I know what you're thinking…ice cubes? Really Davs?
I may not be considered the next Einstein with this recipe, but in my life, it's the equivalent of discovering the theory of relativity.
You see…I have a water problem.
As someone who preaches leading a healthy lifestyle, my water consumption is incredibly weak. I'm all about the healthy food, but hydration? Not my strong suit.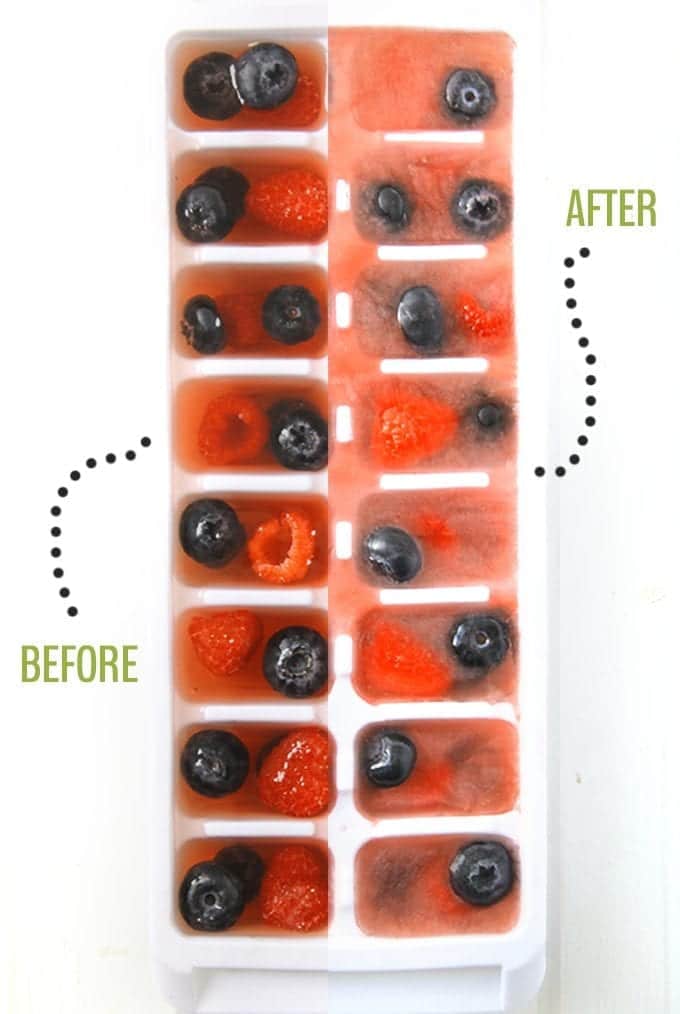 I'm basically a child when it comes to drinking water. Give me a fancy straw, splash of lemon or some pretty ice cubes and my water consumption goes through the roof, but without the bells and whistles water becomes an afterthought.
Food on the other hand is almost always at the forefront of my thoughts. So I figured if I could come up with a way to combine edibles with drinkables I could drink an ocean in a day.
Not surprisingly, I was right. All it took was a bit of natural juice, some berries and a green tea boost to get me drinking like a madwoman. I also found myself peeing like a madwoman but that's a story for another day…or never.
Besides being totally and completely hydrated, I also got the added benefit of antioxidants!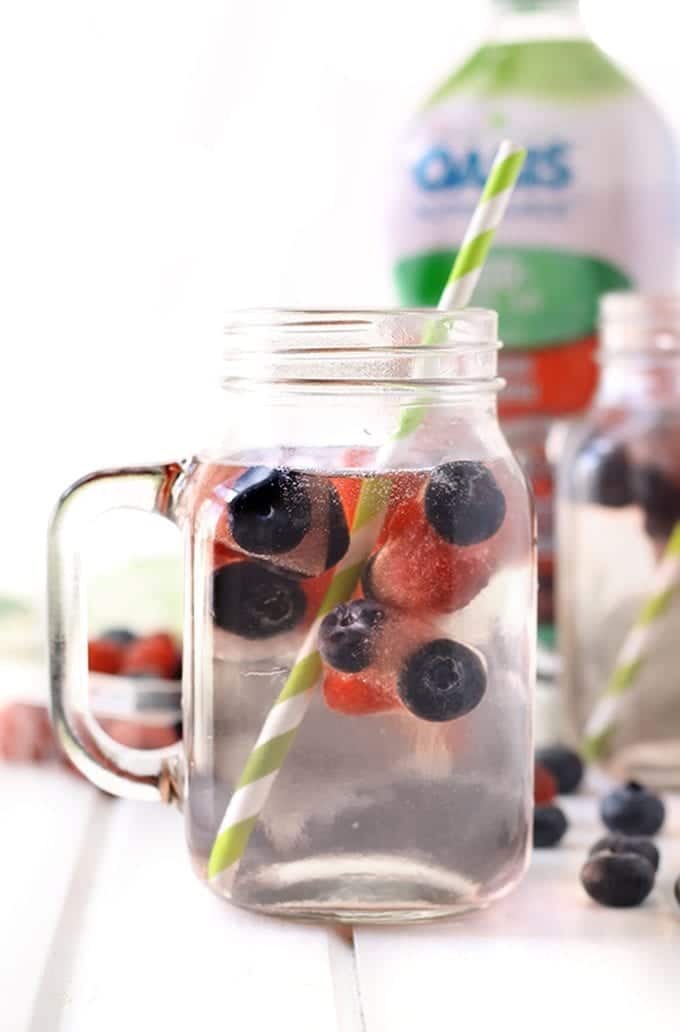 When Oasis Juices reached out to me to try their line of Nutrisource Juices I will admit I was a bit hesitant. I'm not the biggest fan of juices. They're often laden with sugar and gunk that I don't need in my life. However, all of their juices are made from 100% fruit juice and their line of Nutrisource Antioxia juices have added vitamins to give you an antioxidant boost (especially Vitamins C and E) with no added sugar, sucralose or aspartame. So if you're gonna reach for juice, theirs are your best bet.
I really enjoy a splash of juice in my water (usually cranberry or lemon) since plain-old water is so boring and results in my drinking not nearly enough in a day. But if I'm feeling fancy (or am at my parents house and can use their soda stream!) I add it to my sparkling water.
But these days I'm all about the antioxidant ice cubes. They very slowly melt in your cup to produce added flavor, look pretty (priorities!), are packed full of good-for-you ingredients and when you're done drinking you can eat the fruit! I've also been adding them to smoothies and I'm obsessed.
Now do you believe me when I say this is the most genius recipe I have ever published? You're welcome.
Print
Antioxidant Ice Cubes
Total Time:

4 hours

Yield:

12

ice cubes

1

x
3/4 cup

strongly brewed green tea (I let mine steep for

20

minutes)
organic blueberries
organic raspberries

12

-cube ice tray
Instructions
Combine cranberry juice and green tea.
Divide evenly in ice tray.
Drop 1 raspberry and 2 blueberries into each cube.
Freeze until entirely frozen (mine takes about 4 hours).
Serve in water, sparkling water, cocktail, add to a smoothie or in any of Oasis 100% Natural Nutrisource Juices

P.S. Oasis has an AWESOME contest going on right now where you can be one of TEN winners of a $1000 shopping spree! Just enter HERE for your chance to win. 
Disclaimer: This post is sponsored by 360ACCESS on behalf of Oasis Nutrisource. All opinions are my own.
Are you good about drinking water? What are your tips?
JOIN THE THM NEWSLETTER
Join 20,000+ members of the THM Community to get access to exclusive recipes, healthy lifestyle tips and behind-the-scenes news from our team!