East meets West with these Baked Falafel Buddha Bowls! Made with quinoa, roasted vegetables, greens and of course, baked falafel this vegan and gluten-free recipe makes a complete meal in one.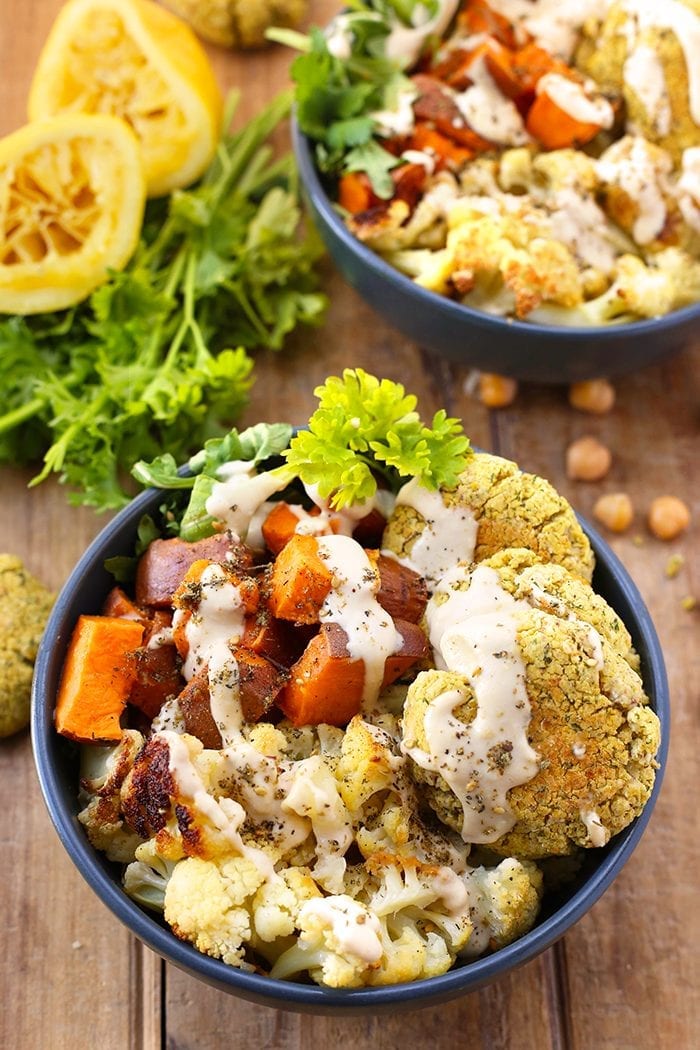 As some of you may have heard, 2016 is the International Year of Pulses. For those of you scratching your heads, wondering what the heck I am talking about, allow me to explain. The United Nations declared this year to be a celebration of and a focus on promoting education surrounding pulses. FYI, Pulses include dried peas, beans, lentils and chickpeas.
The goal of the campaign is to raise awareness about how healthy pulses are for people and the planet. They have one of the lowest carbon footprints of any protein source, and play an important role in food security around the world.
As someone who has actively been trying to decrease animal products in my diet and incorporate more plant-based options, I am 100% in support of the campaign and even have taken the #PulsePledge!
But first, let's watch a quick video where I show you how to make these easy and delicious Baked Falafel made from pulses!
Ever since I wrote
this post
last Fall, I've totally changed my tune when it comes to animal products. While, I'm certainly not vegan and make no judgement on people who choose to eat meat, I have definitely benefitted from incorporating more plant-based options into my diet.
For the longest time I was convinced that I needed animal proteins with every meal. I'd use whey in the morning, deli meat, eggs or fish with lunch and chicken and beef with dinner. While, I felt good physically, I had a feeling that the choices I was making weren't the best for the world around me.
With more education, my suspicions were confirmed and it only added to fuel to the fire to make a change.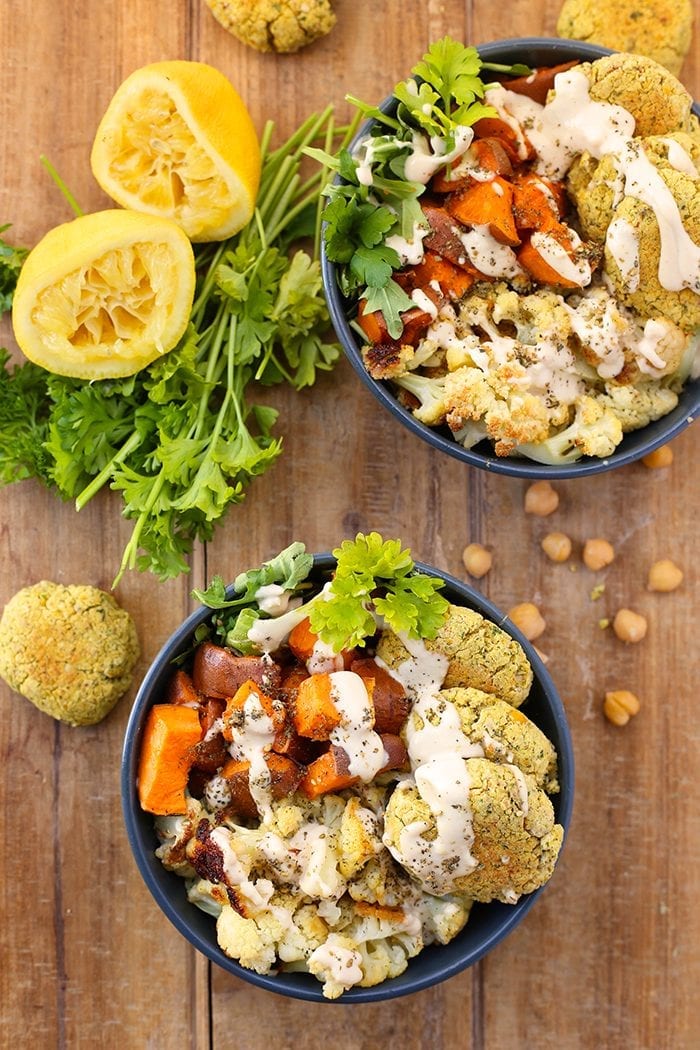 Here I am 6 months later and boy have things changed! At first, I found myself eating almost 100% plant-based. I loved coming up with more veggie options for meals, fell in love with some plant-based protein powders and discovered the glory that is pulses. Meat is no longer an everyday thing, or even an every week thing. And I even got C on board!
But, I have at times found myself craving meat (especially after a long break without it) or other animal products like eggs. And in those moments I honour my cravings. But most of the time I love me some beans.
So here's my challenge to you: Change things up! If you think you're a die-hard carnivore, try eating less meat. If you suspect dairy may be giving you tummy troubles, give it up for a few days and see how you feel. Or better yet, try taking the #PulsePledge with me and incorporate pulses into your diet at least once a week for 10 weeks. It's the smallest changes that yield the largest results, so why not jump in? It certainly won't be hard with this Baked Falafel Buddha Bowl on the menu!
Print
Baked Falafel Buddha Bowl
Author:
Prep Time:

20 mins

Cook Time:

40 mins

Total Time:

1 hour

Yield:

4
Ingredients
For the Falafel::
2 cups of [url]cooked chickpeas∞http://amzn.to/235jjrl[/url]*
1 cup chopped parsley
3 large cloves garlic
1 large lemon, juiced
1/2 tsp sea salt
1 1/4 tsp [url]cumin∞http://amzn.to/235hzhI[/url]
1/3 cup [url]almond meal∞http://amzn.to/235hjzh[/url] (or sub any other flour)
For the Bowls::
1 cup dry quinoa, cooked according to instructions
1 large sweet potato, cubed
1 head of cauliflower, cut into florets
2 tbsp [url]olive oil∞http://amzn.to/1MEnohR[/url]
sea salt
For the Tahini Dressing::
4 tbsp [url]tahini∞http://amzn.to/235iXRq[/url]
1 lemon, juiced
2-4 tbsp water
1 garlic clove, minced
optional: 1 tbsp [url]za'atar∞http://amzn.to/1UWQpYF[/url], for sprinkling
Instructions
For the Falafels:
Preheat oven to 400 degrees F.
In a food processor add all ingredients except almond meal.
Pulse until it comes together, scraping down sides as needed.
Stir in almond meal. Mixture should hold it's shape, but if not add more almond meal as needed.
Grab around 2 tbsp of mixture and roll into a ball. Flatten onto a parchment-lined baking sheet.
Bake for 10 minutes, flip, and then bake for another 10 mins.
For the Bowls:
Add sweet potato and cauliflower to a baking sheet and drizzle with olive oil.
Sprinkle with sea salt and bake for 30-40 mins.
Add cooked quinoa, sweet potato and cauliflower bowls and top with falafel (I add around 3 falafel to each bowl).
For the Dressing:
Combine all dressing ingredients, adding water until desired consistency is reached.
Drizzle bowls with sauce, sprinkle with za'atar if using and serve.
Notes
*If using canned, this comes out to about 1 19oz can or 1 and a 1/4 14oz cans.

---

Disclaimer: This post is sponsored by USA Pulses and Pulse Canada. I was compensated for my time, however all opinions are my own. Thanks for supporting the brands that help make THM possible and bring more delicious recipes your way!
---
I hope you'll join me in celebrating the International Year of Pulses by taking the #PulsePledge with me! Have you made any shifts in your diet recently?
JOIN THE THM NEWSLETTER
Join 8000+ members of the THM Community to get access to exclusive recipes, healthy lifestyle tips and behind-the-scenes news from our team!