Treat your pup with these Grain-Free Sweet Potato Dog Treats made from just 5 wholesome and healthy ingredients. Your dog will love eating them as much as you enjoy spoiling them!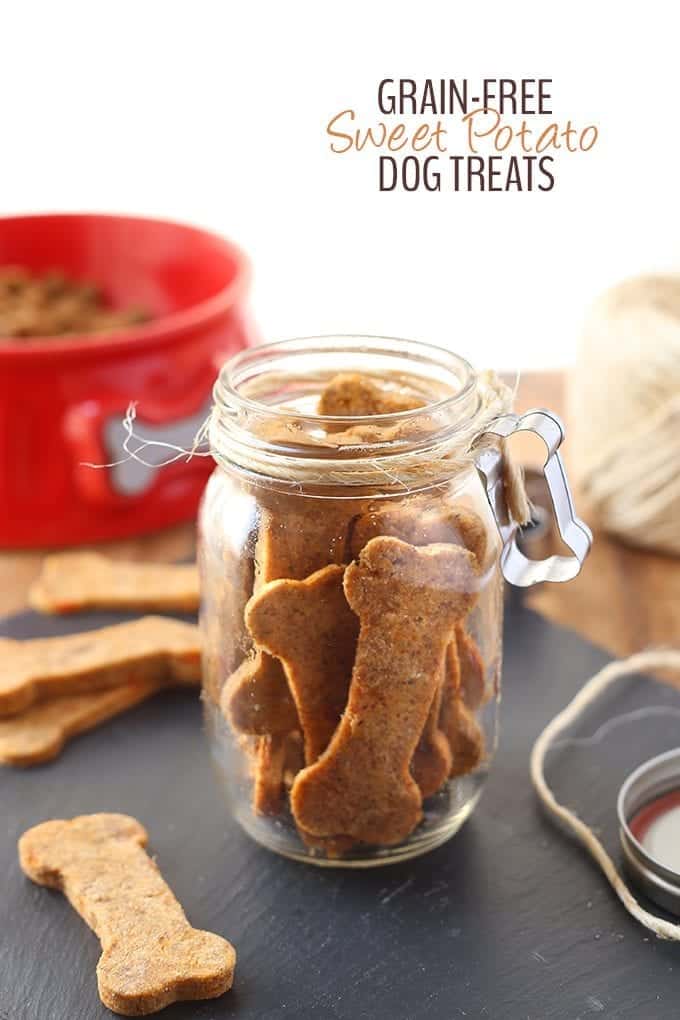 Ever since we got Rhett I've come to fully understand what it means when they say that your dog becomes a part of your family. My life has come to revolve around this pup to a point where I sometimes wonder if my obsession is inappropriate…and then I meet another dog owner and feel completely at ease!
Dog owners are whole-heartedly infatuated by their fur babies. They say things like "fur babies" for gods sake. And yes, I've become one of those people. So it can't be that surprising that I'm posting about homemade dog treats.
I was a ticking time-bomb.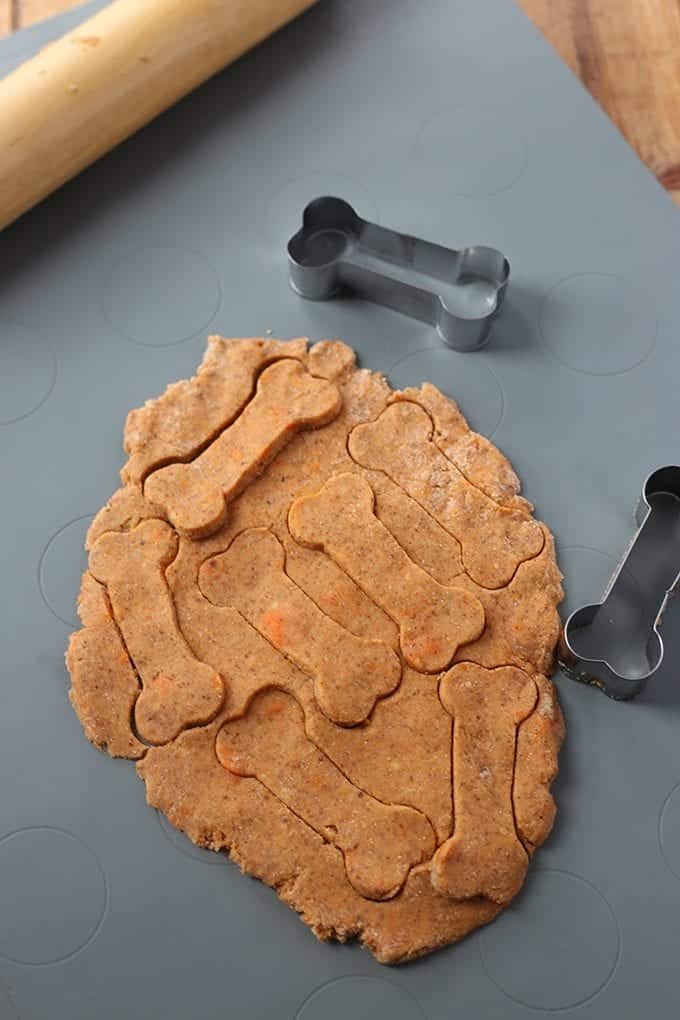 The only problem with creating a dog-friendly treat recipe for Rhett is that he's the pickiest eater (kind of like his mother…hi Sab!). Like most dogs he loves meat, but peanut butter isn't really his jam (punny). He has a weakness for all things dairy but C and I had to live through the aftermath of that only once to ban dairy.
But the other day I was eating sweet potatoes and he kept begging for them. So it turns out the guy likes sweet potatoes! A man after my own heart.
That gave me the idea to develop a recipe for grain-free dog treats using sweet potato, because they're super nutritious and tasty and helped create the right consistency for treats.
RELATED: How To Travel with Your Dog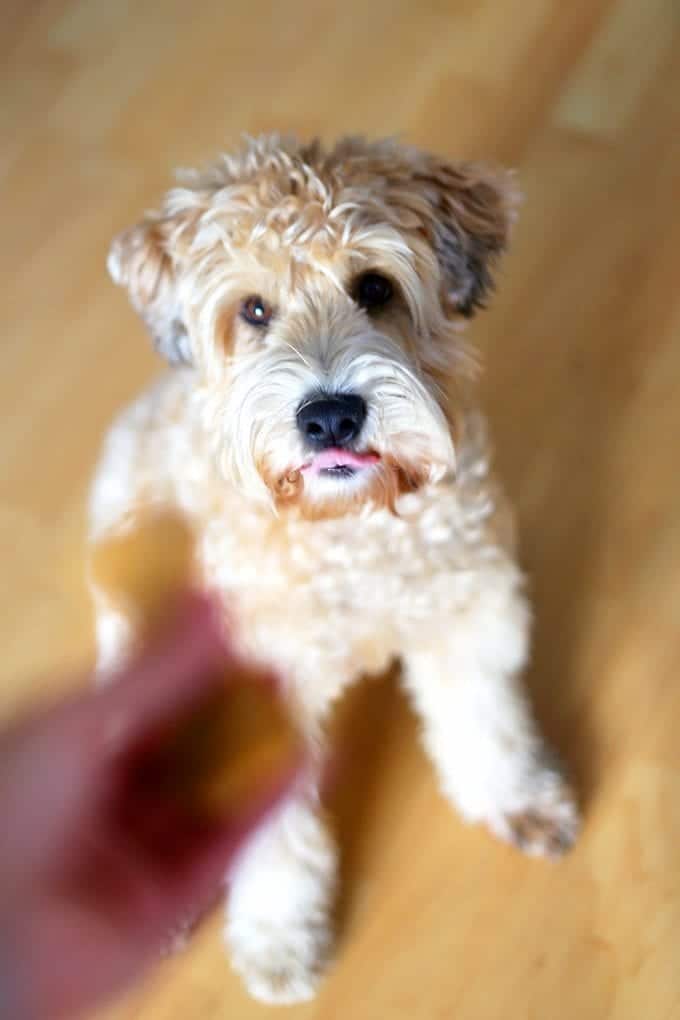 As you can see by the look on his face, he LOVED his treats. If you caught it on Snapchat, he literally launched himself at me when I offered him his first one. He didn't even attempt to sit for me. I was too thrilled to care.
Want to know the real way to your friends and family's hearts? Spoil their dogs! Dog owners know that any gift for their animal is the ultimate gift for them, which is why these Grain-Free Sweet Potato Dog Treats make a killer DIY Holiday Gift in a Jar!
Print
Grain-Free Sweet Potato Dog Treats
Author: Davida Lederle
Prep Time:

5 minutes

Cook Time:

3 hours

Total Time:

3 hours

Yield:

20

servings

1

x
Instructions
Preheat oven to 225 degrees F.
Grease two baking trays with coconut oil.
In a large bowl combine almond meal and coconut flour.
Add in sweet potato and 1/4 cup of liquid and stir until well-combined. If mixture is too thick to roll out, add in more liquid.
Mixture should be thick and dry but not crumbly.
Divide dough into two parts and roll out each part using your hands (you can use a rolling pin, but you don't have to!) to a 1/4 inch thick.
Use cookie cutter and place cookies on tray.
Re-roll dough and use cutter until all dough has been used.
Baked for 25 minutes.
Swap trays so top tray goes to bottom and bottom to top and then bake for another 25 minutes.
Turn oven off and let cookies cool in closed oven.
Remove from oven and let cool completely on tray for at least 1 hour.
Store in mason jars.
Note: They may get a bit soft in mason jar so ideally store with lid off but they still hold together even when stored in closed mason jar. will keep for 1-2 weeks
Are you a dog owner? How do you spoil your pets?
JOIN THE THM NEWSLETTER
Join 20,000+ members of the THM Community to get access to exclusive recipes, healthy lifestyle tips and behind-the-scenes news from our team!