Spiced Moroccan Lamb Burgers with Mint Yogurt Sauce that make a great healthy meal or BBQ for family and friends. Enjoy this recipe from the grill or even your stove-top!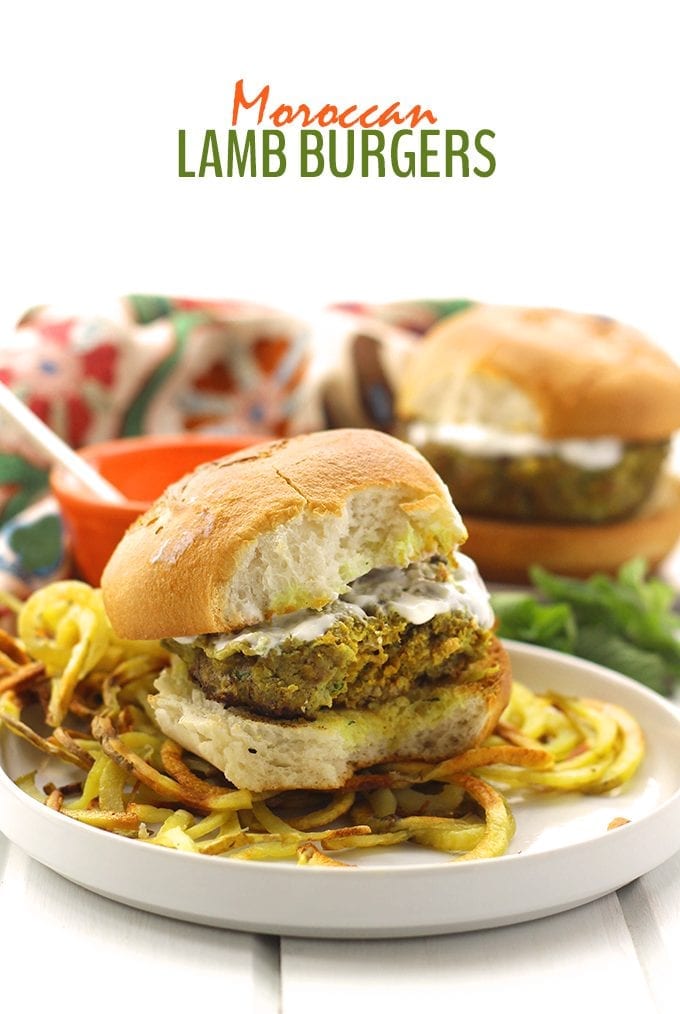 Thank you all for your kind and thoughtful words on Tuesday's post. I hope I can continue to keep it real, inspire you and also pay my bills all at the same time. I'm working on finding a better balance of the 3! Ain't an easy road to navigate…
If you haven't picked up on it by now, I have all sorts of weird stuff happening in my head. One day I'll get around to talking about them, but for now I want to share with you how I'm attempting to cope when shit hits the fan. Or rather, how not to cope and what I'm doing to change this.
As a blogger, it's easy for me to get wrapped up in my life on the internet. I can throw myself into work and suddenly my priorities are all out of whack. I'll find myself spending way too much time in the digital world and not nearly enough time in the physical world. When I do find myself actually speaking with another human-being after periods of this, the average person might think this was my first time interacting in civilization. It's next-level word vomit.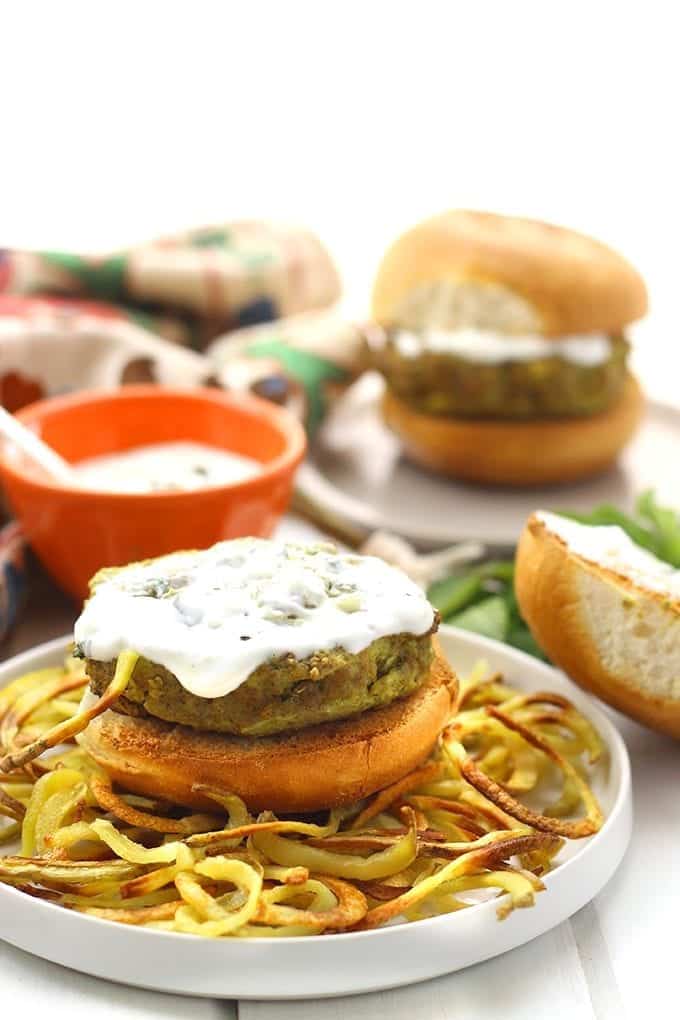 I struggle with what I assume most of the world struggles with, work-life balance. I'm openly admitting that I feel guilty when I'm not working. For long-time THM readers, I know this is probably fascinating to you after following me through my previous career attempts and the lack of effort I put into those…
But now I've taken a complete 180. I love my job. I love it so much that I feel bad when I'm not working. Suddenly the things that I loved doing and ultimately what prompted me to start a blog in the first place start to feel like a chore.
I found myself complaining about cooking and spending time with family and friends.
Yeah. No Bueno.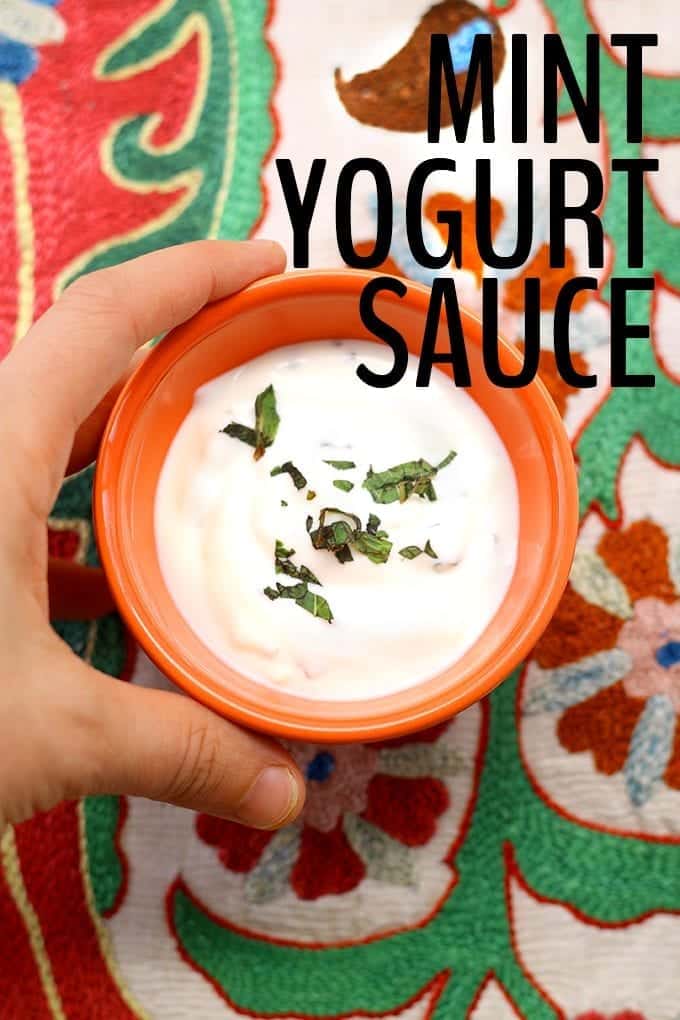 After talking with C and some friends (DK you're my little buddha!), I realized I needed to let go of the immense pressure I put on myself to perform everyday. I've started to value the work I do over my accomplishments in my personal life.
The other day I was complaining to C about how unproductive I felt, but then he had me list out everything I had done that day and it was actually insane. I produce content for 3 websites, am blog consulting, cook for us everyday, keep up this little home of ours all while managing the business side of blogging. It's bat-shit crazy and I need to forgive myself for not being able to do it all.
So instead of working to get this moroccan lamb burger recipe up for you guys, I said "screw it!" and invited some friends over to eat the burgers instead.
And you know what? The internet didn't break. Life went on. You probably didn't even notice I skipped a post.
It's important to remember (myself especially) to blog about your life, not live for the blog. It's a work in progress, but each day I'm learning just how okay that is.
Print
Moroccan Lamb Burgers with Mint Yogurt Sauce
Prep Time:

10 minutes

Cook Time:

15 minutes

Total Time:

25 minutes

Yield:

5

burgers

1

x
For The Burgers:
1

lb organic ground lamb

1

large yellow onion, finely minced (I pulse mine in the food processor several times)

2 tsp

turmeric

1 tsp

cumin

1/2 tsp

cinnamon

1/2 tsp

sea salt

1/4 tsp

black pepper

1

egg, lightly beaten

2 tbsp

chopped parsley

5

hamburger buns
For the Mint-Yogurt Sauce:
juice, 1/2 lemon

2 tbsp

fresh mint, chopped

1/2 cup

greek yogurt

1

garlic clove, minced

1/2 tsp

sea salt
Instructions
Make the Mint-Yogurt Sauce first by combining all ingredients and setting aside to let flavours meld.
In a large bowl combine all ingredients for the burgers and using your hands mix until well-combined.
Form lamb meat into 5 patties.
Heat up a grill over med-high heat (alternatively you can cook in a pan or grill pan) and cook for 4-6 minutes on each side.
Place each patty on a bun and top with a dollop of yogurt sauce and any additional toppings.
Serve warm.
Do you put way too much pressure on yourself to perform? How do you balance internet life vs. real life?
JOIN THE THM NEWSLETTER
Join 20,000+ members of the THM Community to get access to exclusive recipes, healthy lifestyle tips and behind-the-scenes news from our team!