This refreshing tropical  coconut sangria made with white wine, tropical fruits and juices and coconut water to help you get a nice summer buzz on, the healthy way. This recipe is a real crowd pleaser and you'll find yourself wondering why you ever drank sugar-laden sangrias in the past!
Now that the ebook is done, I've had to find a new challenge to occupy my time. This may seem like a somewhat ordinary sangria, but nooooo, this drink is actually quite special. You see, my new mission in life is to develop a drink which cures your hangover while you're still drinking. Wine + Vodka + Coconut Water = the most brilliant concoction to have ever graced this planet.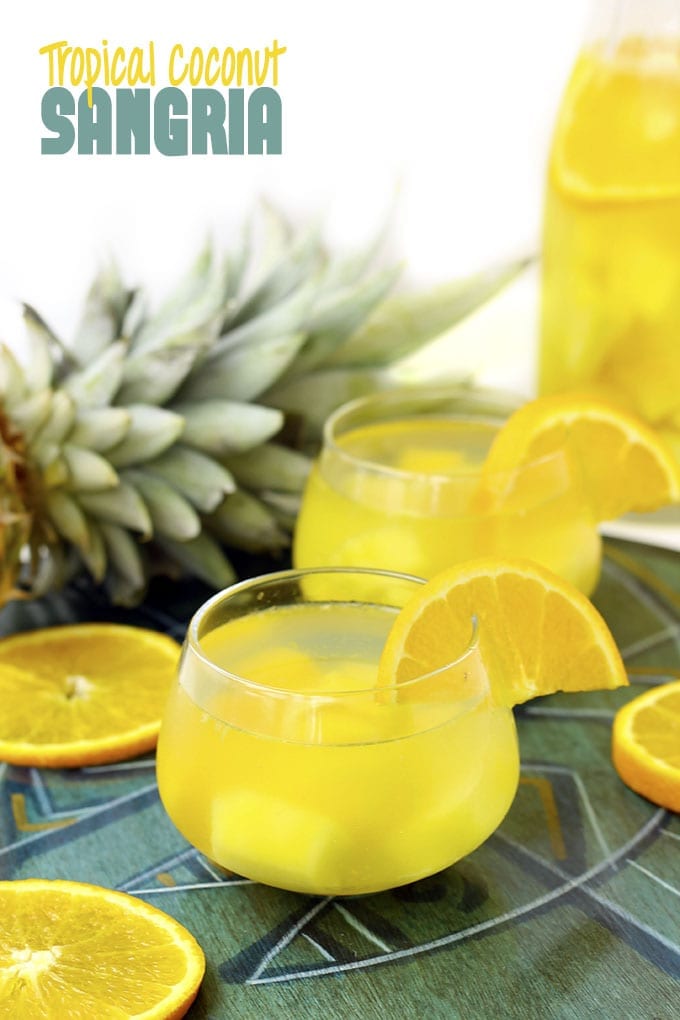 Can we take a minute to discuss hangovers please? I remember when I experienced my first one (we won't discuss the age…Sorry Mom and Dad!) and I honestly thought the world was ending. Then I went to college and they SUCKED but I was privileged enough to just skip class and watch TV in bed all day (again, sorry Mom and Dad!). Fast forward to last weekend when I experienced the hangover from hell.
What I have come to learn is that hangovers definitely get worse the older you get. While, I recognize I have very little responsibility besides myself and my home, if I wake up with a hangover it means many of the tasks I am responsible for just won't get done or more likely will get done in combination with frequent bathroom breaks (TMI?!). It just isn't pleasant and while hangovers seldom happen these days, when they do it feels as though I've contracted the plague.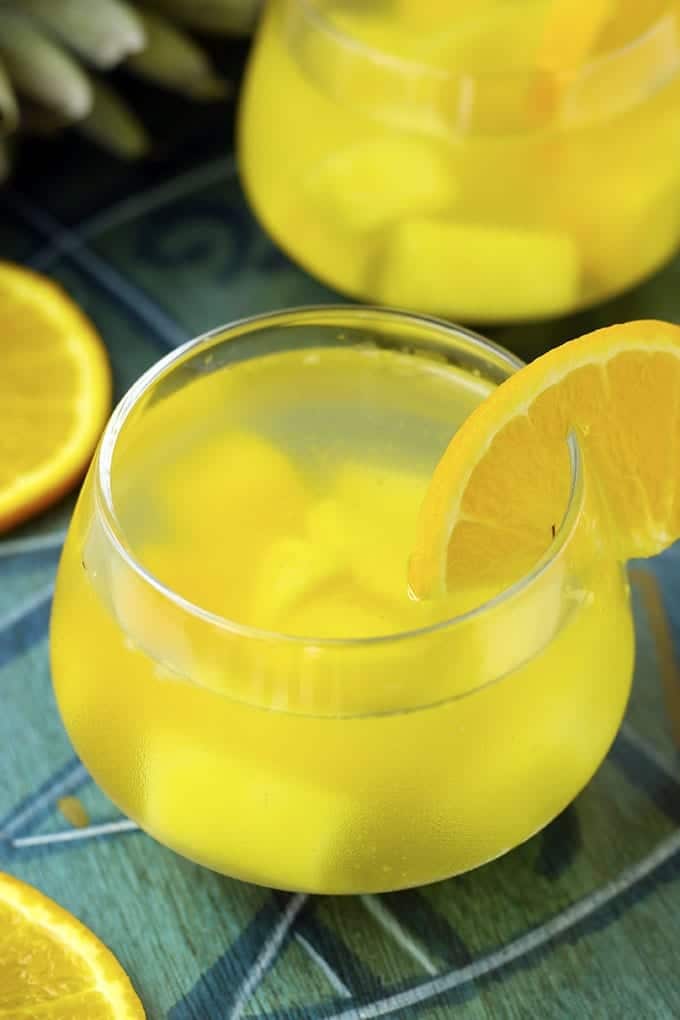 Fortunately moderation is something I managed to learn as I've gotten older so frequent binge drinking and absurdly early brunches (by this I mean before 1:00PM) where you still stink of alcohol are no longer a staple in my life. Although I'll admit alcohol is very much a part of my existence. I love my wine and my cocktails and since the years of having "a few too many" are increasingly diminishing I'm not about to soberly watch them fly by.
In conjunction with moderation I seem to have also found my "happy point" aka tipsy but not black-out. I suspect moderation and my happy point go hand-in-hand. Alternatively, you can always chase your alcohol with coconut water and hope for the best!
Print
Tropical Coconut Sangria
1 cup

pineapple, chopped

1 cup

mango, chopped

1

orange, sliced

½ cup

vodka

1

bottle of white wine

1 cup

coconut water
Instructions
Combine all in a large pitcher or bowl.
Let sit for at least 2 hours (longer is better).
Serve on ice.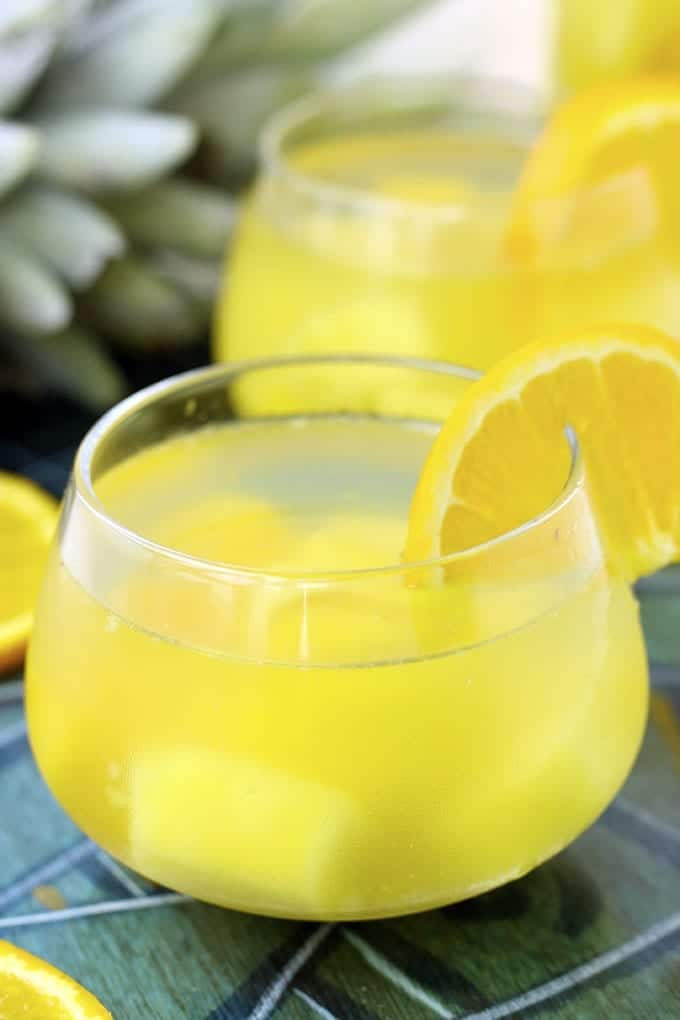 Worst hangover you've ever had? What's your favourite drink?
JOIN THE THM NEWSLETTER
Join 20,000+ members of the THM Community to get access to exclusive recipes, healthy lifestyle tips and behind-the-scenes news from our team!