No need to worry about clean up or grease splatter with this easy tutorial on how to cook bacon in the oven for the crispiest bacon. Just preheat, line up the bacon and bake and you have the perfect bacon in under 15 minutes!
I'm back with another month of Healthy How-Tos! In case you don't remember from my January post, I announced that for each month this year I will be highlighting a Healthy How-To recipe or kitchen hack to make healthy eating a whole lot easier!
Last month we did how to make green-juice in your blender, which was a huge hit! But now that we're done detoxing from January, it's time to bring on the bacon.
I know what you're thinking, bacon isn't healthy. Well in my world it is.
Since becoming a bacon convert, I have been enjoying it in moderation and discovering new ways to cook and eat it. Is eating bacon with every single meal a good idea? Probably not, but every now and then along with ensuring you're purchasing quality meat, it is very much a part of a healthy diet.
Even though I am totally down with the taste of bacon, I still really dislike the smell. Not to mention the hot oil splattering onto your skin. So I set out to find a solution to my bacon problems.
Thank goodness for ovens. They heat up your house when it's -35 degrees outside (true story!), they're a super hands-off method of cooking, and they help produce the crispiest, most delicious, and no-fuss bacon.

I always make sure to buy organic, local, thick-cut bacon from The Healthy Butcher (I want to marry this place!) because standard store-bought bacon is full of nitrates, sugar and other ingredients I can't pronounce. No bueno.
All you have to do is line the bacon onto a sheet and bake! No flipping required and it's super simple to clean up. But just to be safe, I've broken down the steps for you.
Now you have even more stovetop space for an endless stack of pancakes!
Print
How To Cook Bacon In Your Oven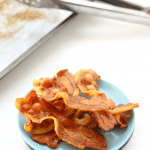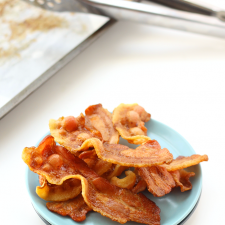 Total Time:

15 minutes

Yield:

12-14 strips of bacon
Ingredients
1 lb thick cut, organic bacon strips
parchment paper
baking sheet
Instructions
Preheat oven to 400 degrees F.
Line baking sheet with parchment paper.
Lay down strips onto parchment. Do not overcrowd.
You will need two sheets for 1lb of bacon.
Bake for 14 minutes for crispy bacon. Bake for slightly less if you like it less crispy and slightly more for extra crispy.*
Remove bacon from oven and place on a plate lined with paper towel.
Pat with an additional paper towel to remove extra grease.
Serve warm.
Notes
*This time may vary depending on oven and how many baking sheets you have in the oven. 14 minutes is my magic number but pay close attention to make sure you get the texture you like. **I have not tried this with turkey bacon but I suspect it would be around the same time.
Want more healthy how-to kitchen hacks? Check out posts from this series so far!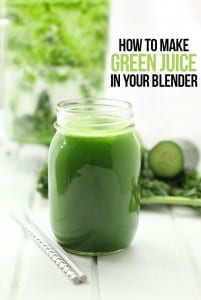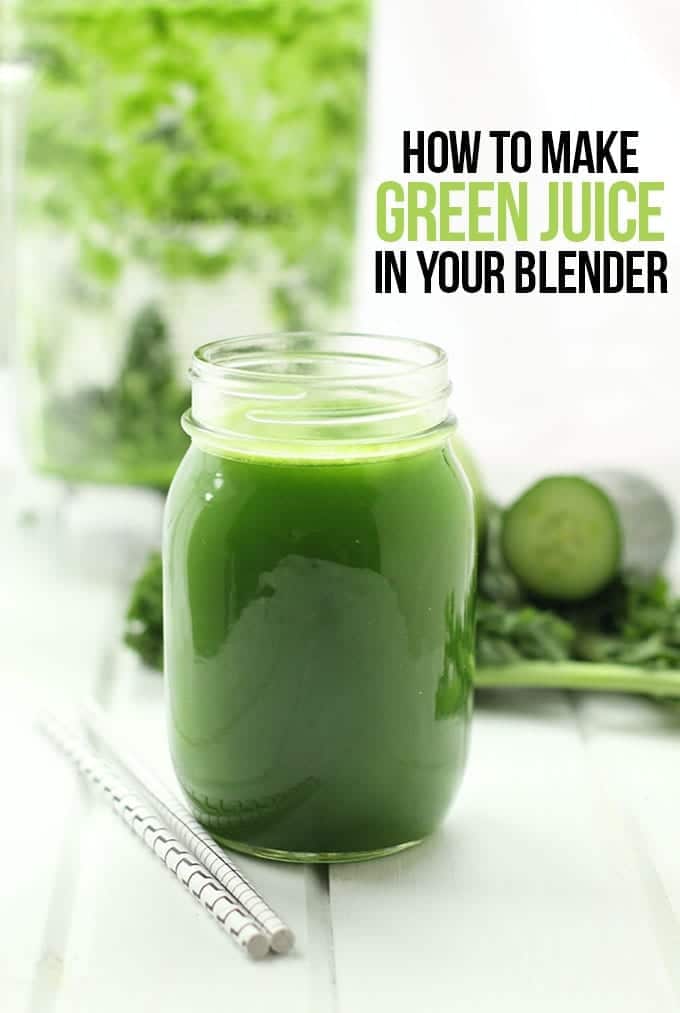 How do you like your bacon? What other recipes would you like to see as part of my Healthy How-To series?
JOIN THE THM NEWSLETTER
Join 8000+ members of the THM Community to get access to exclusive recipes, healthy lifestyle tips and behind-the-scenes news from our team!