A round-up of Healthy Freezer Meals including tips on How To Preserve Them For Longer! Don't let freezer food go to waste, meal prep with these healthy meals that are easy to whip up straight from the freezer.
The other day I was having a conversation with some friends about what our fridge looked like in our childhood homes. Consensus amongst most of my friends was that their refrigerators were rarely full with the exception of every condiment under the sun. But being the sole Jew of the group I was the one whose fridge was always overflowing with food and not just one but TWO freezers.
I guarantee if you ask any Jewish families how many freezers they have, the answer will undoubtedly be at least 2 or 3. It's how we roll…We were chosen to freeze.
Now I live in a 700 square foot apartment and a secondary freezer just isn't an option. But having grown up in a home where you freeze EVERYTHING, it's a habit that is just too hard to break. Admittedly, it's been a bit of a struggle and if you follow me on Snapchat and experienced my last freezer clean-out you know how much of a disaster it can be.

The solution to all of my problems came in the mail in the form of the FoodSaver® V4865 2-In-1 Vacuum Sealing System. I'll be honest, I was a bit skeptical as to whether I would actually use it and once it arrived I was a bit intimidated by the process, but I kid you not this gadget is the best thing to happen to my kitchen since I moved in.
Not only was it totally fun to use, vacuum sealing my food has legit saved me SO much room in my freezer.
I feel like a new person.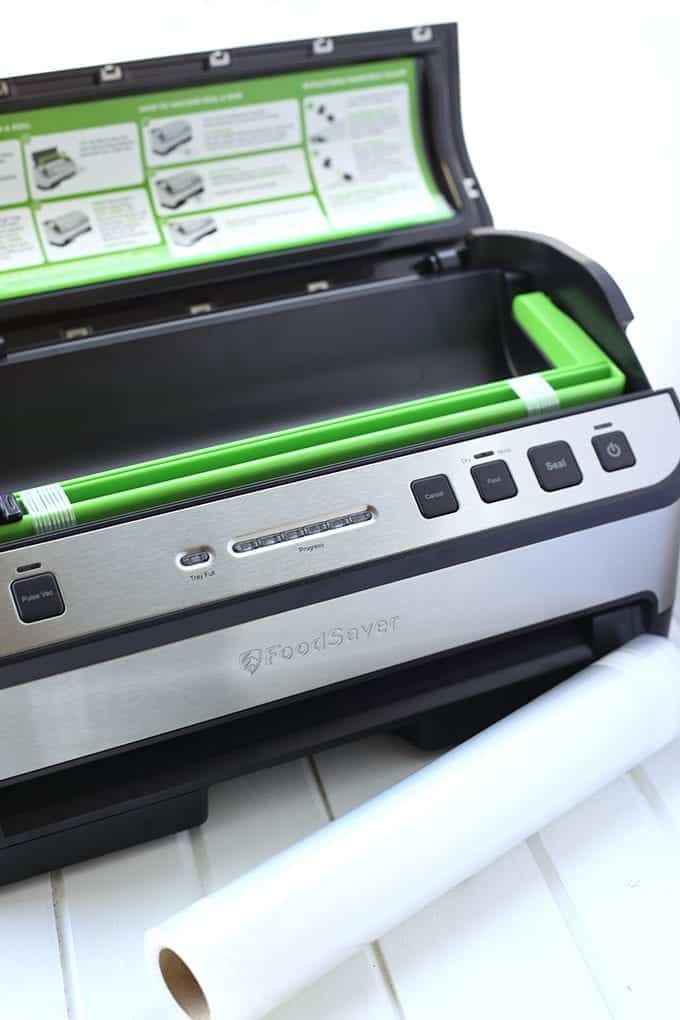 Once I actually read the instructions (they're on the inside flap), I discovered that the FoodSaver® Vacuum Sealing System was kind of ridiculously easy to use. You decide the bag size, seal it and then vacuum it closed. I kind of went overboard on the sealing because I was having way too much fun…
In the process I've learned that vacuum sealing is one of the best ways to preserve your food. The freshness of food vastly decreases the longer it sits in the freezer. No one likes freezer burn, but with the FoodSaver® Vacuum Sealer you're able to suck the air out to help preserve freshness for up to a year! That's pretty epic and also means that no food has to go to waste.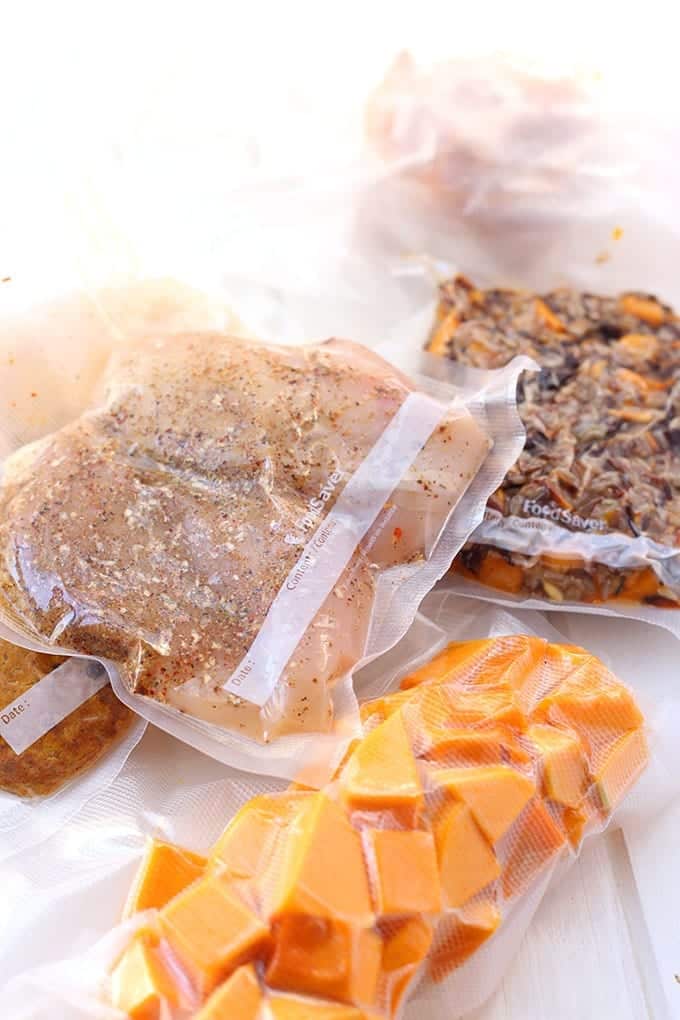 One major tip I learned in my vacuum sealing escapades is to freeze liquidy recipes like soup in a container for a few hours and then pop out of the container and seal in a bag. Same goes for chili or any moist recipe. I particularly love using it to pre-marinate meat, fish and burgers for an easy entree.
So now that we have room to squeeze all of that food into our freezers, and plenty of time to eat it, why don't we move onto some recipes for awesome and easy Healthy Freezer Meals? I've listed breakfast, lunch and dinner options so you can eat healthy all day-everyday. Enjoy!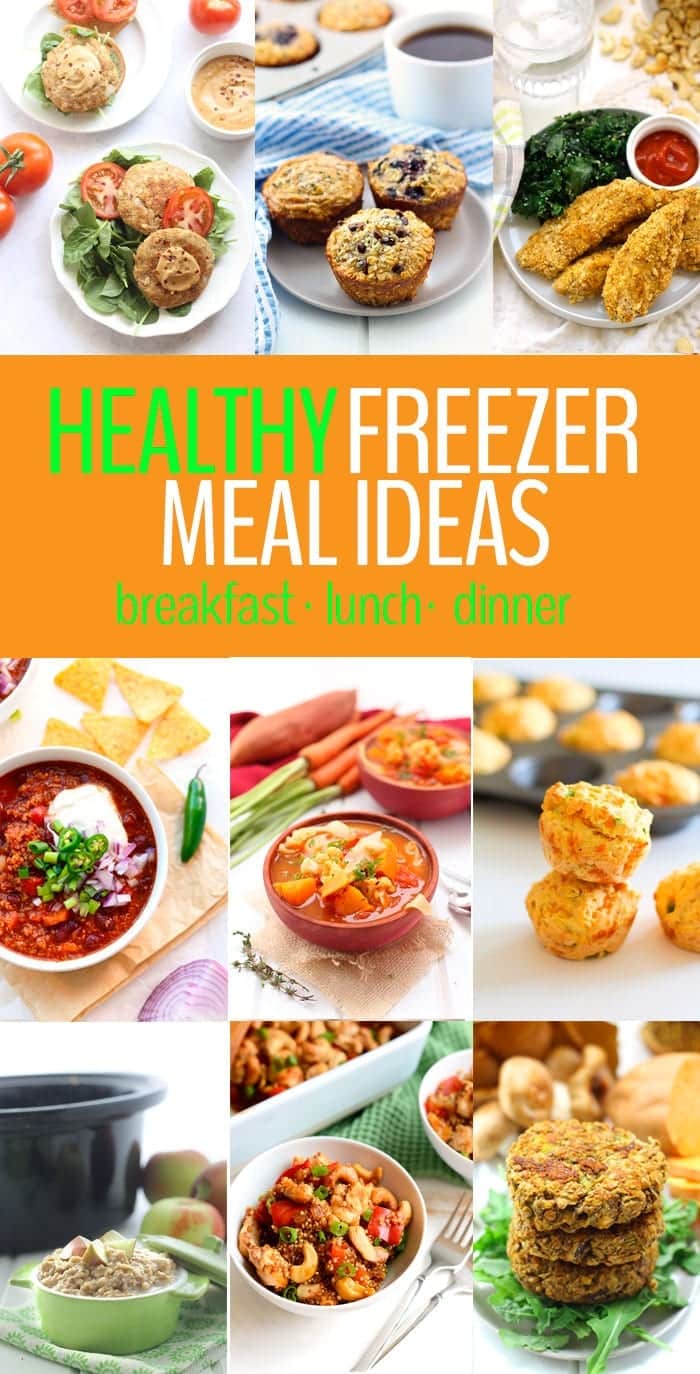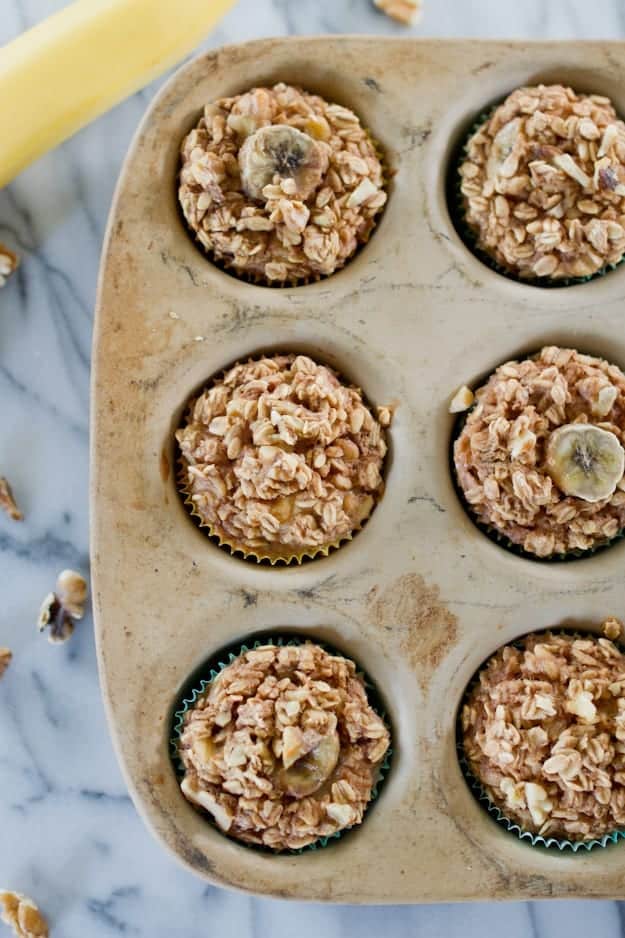 LUNCH AND DINNER FREEZER MEALS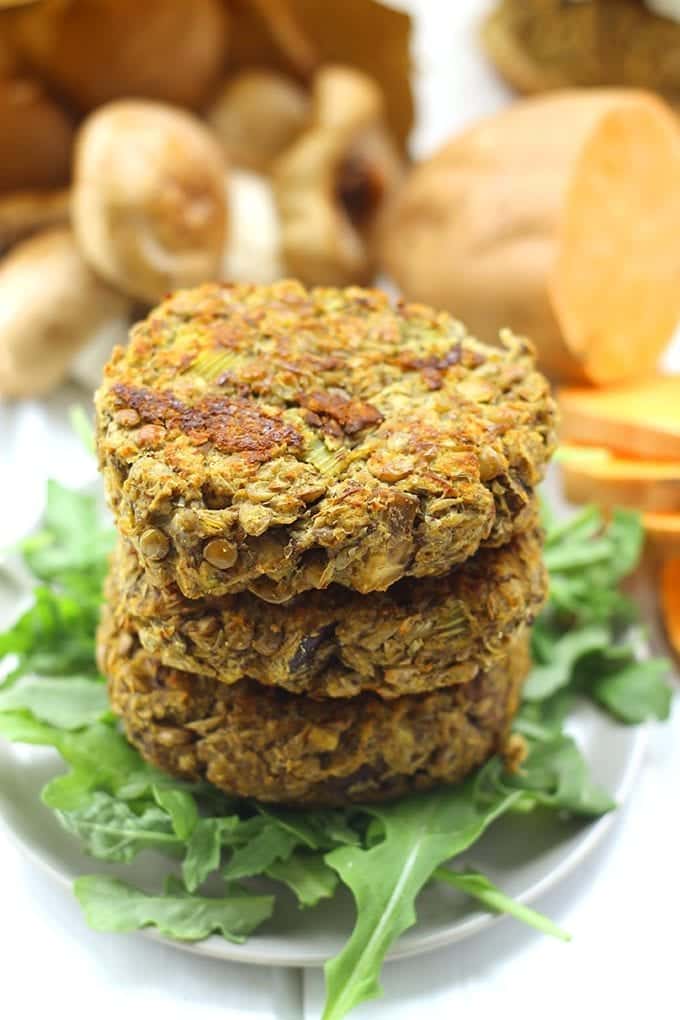 Disclosure: This post was sponsored by FoodSaver® through their partnership with POPSUGAR Select. While I was compensated to write a post about the FoodSaver®Vacuum Sealer System, all opinions are my own.
I'd love to hear what your favorite freezer meals are! Feel free to leave a comment below with your favorites so we can spread the love!
JOIN THE THM NEWSLETTER
Join 20,000+ members of the THM Community to get access to exclusive recipes, healthy lifestyle tips and behind-the-scenes news from our team!