Dessert is ready in under 5 minutes with this Healthy Peanut Butter Chocolate Mug Cake! It's completely grain-free, high in protein and free of refined-sugars with creamy peanut butter right in the center.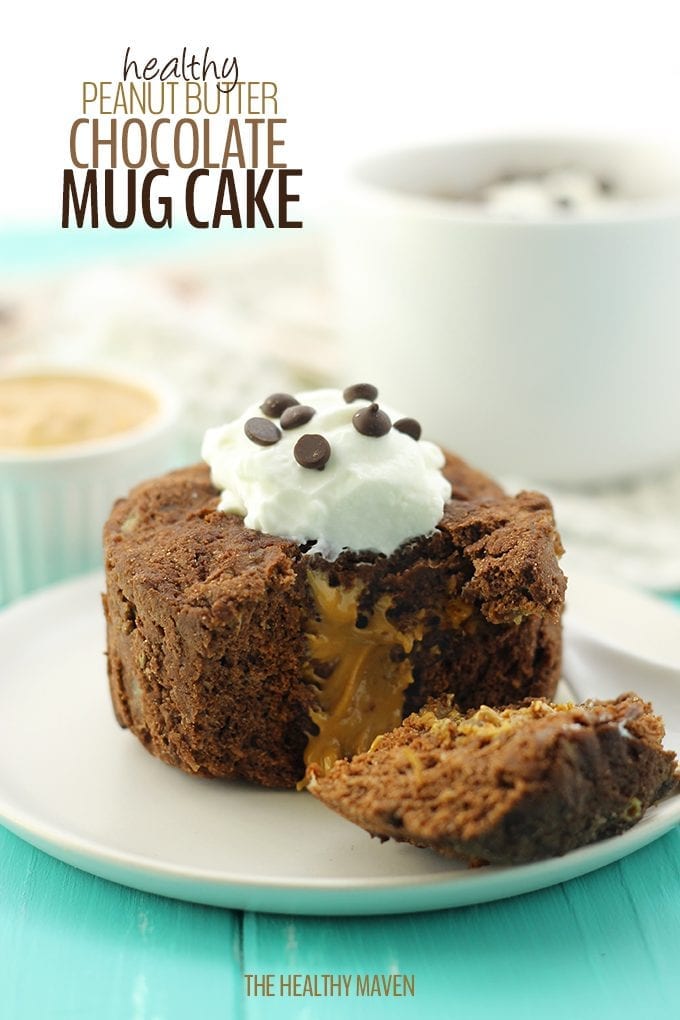 I just need to get this out of the way before we continue. Are mug cakes as good as straight-out-of-the-oven, freshly baked cakes? Absolutely not. Sorry, mug cakes have nothing on a soft and pillowy piece of cake. BUT, who in their right mind has the time, the energy or the ingredients to spontaneously whip up a cake when they suddenly start craving one for dessert. The answer is no one…and Beyonce, because there's nothing she can't do.
This peanut butter chocolate mug cake has got me thinking about time and how precious it truly is. I'm not gonna get all YOLO on you, but it's worth taking a second every now and then to reassess how you are and want to be spending your time.
I'm fortunate in that my job affords me the ability to mould my time to those wants and needs. I want to spend my time building my career and working hard, but I also want to ensure that I get to enjoy time with my friends and family, outside of the digital world.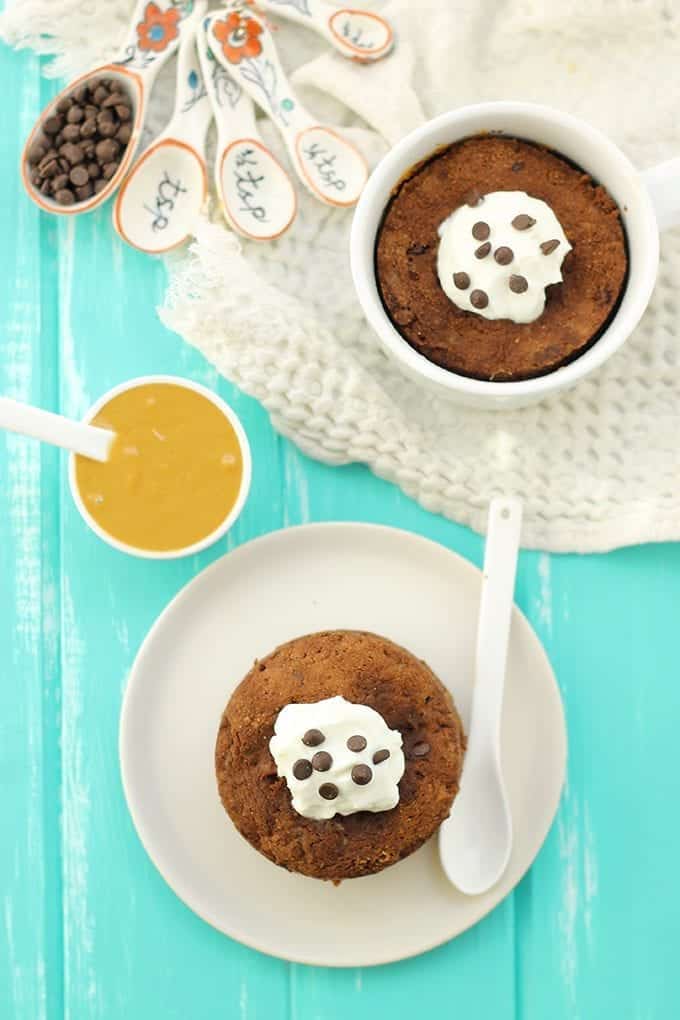 I very much have a work hard-play hard mentality and I do this so that I can have my full attention with the people I want to be spending my time with. In the past I've been more easily distracted and tried to balance work and play each day but I'm finding that just doesn't work for me.
When I'm in the zone, I'm in the zone. I can cook like 12 recipes in a day (an exaggeration but you know what I mean…), batch edit all of the pictures and schedule social media for dayssss. And then when I'm out of the zone, I am very much out of the zone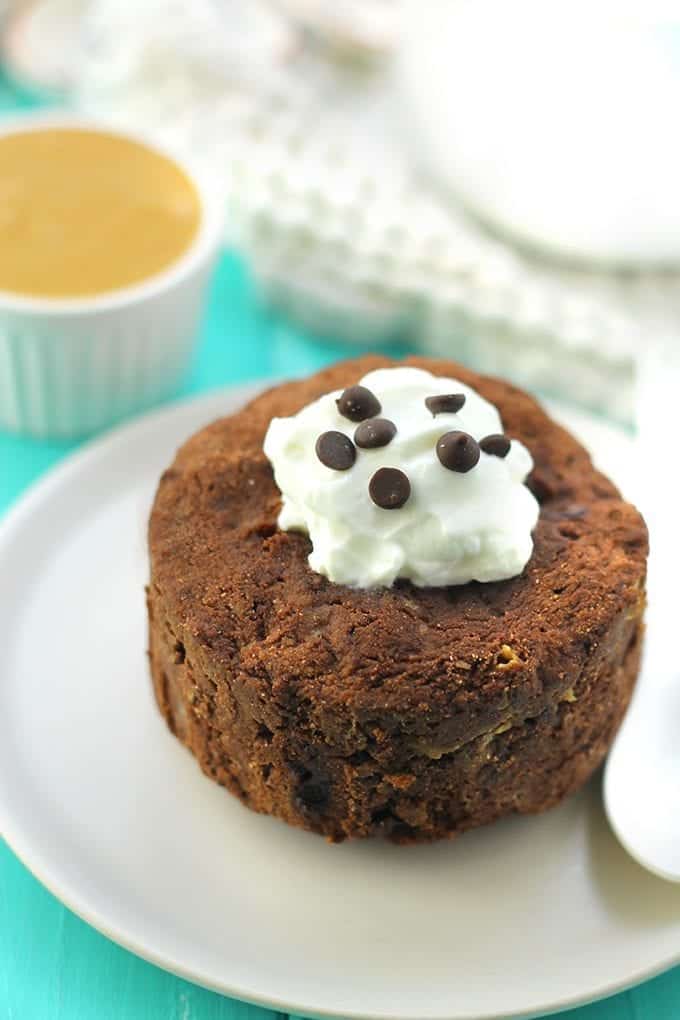 I think it's funny when people ask me how I balance running two sites and their social accounts. From other people's perspectives I can see how I must seem like a digital addict. I am and I'm not. Do I spend way too much time on social media? Absolutely. But 99% of the content you may be seeing from me is scheduled so it's a very real possibility that I'm  watching House of Cards with C  or you know, travelling around Europe and not actually online.
Cat's out of the bag now!
But sometimes you just have to schedule things and bake your cakes in the microwave. It opens up time to do all of those other things you want to do and see all of the people you want to see. And if the downside is a gooey peanut butter center in a delicious 5 minute cake? I'll take it.
Print
Healthy Peanut Butter Chocolate Mug Cake
Author: Davida Lederle
Prep Time:

2 minutes

Cook Time:

2 minutes

Total Time:

4 minutes

Yield:

1

cake

1

x
Category:

Snack
Instructions
In a small bowl combine flours, cocoa powder, baking powder and coconut palm sugar.
In a separate bowl combine egg white, mashed banana and almond milk.
Add wet ingredients to dry and stir to combine.
Stir in chocolate chips.
Spray a mug with coconut oil or nonstick spray or grease with coconut oil.
Scoop half of mixture into mug and flatten with back of spoon.
Place a scoop of peanut butter in the center and flatten slightly.
Top with other half of batter and flatten top and sides.
Place in microwave and cook on high for 1 minute and 10 seconds*
Serve immediately as is or topped with greek yogurt, additional peanut butter or toppings of choice.
*times may vary slightly depending on microwave but check after 1 minute if it needs longer
How do you like to spend your precious time? Thoughts on mug cakes?
JOIN THE THM NEWSLETTER
Join 20,000+ members of the THM Community to get access to exclusive recipes, healthy lifestyle tips and behind-the-scenes news from our team!