A quick and easy tutorial teaching you how to grill avocados plus a life-changing recipe for grilled avocado toast. Your life will never be the same once you discover the glory of grilled avocados!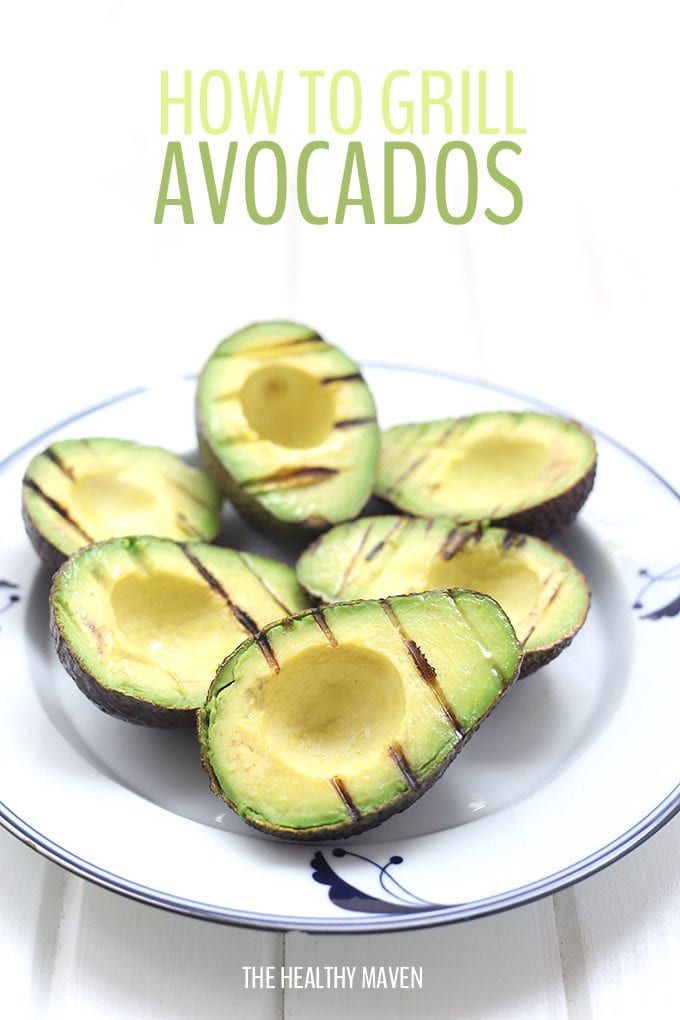 I dropped the ball on my Healthy How-To series in June. I was devastated for a second but then I realized that a) none of you cared and b) I have this tutorial and recipe to make up for it. Sometimes the best things in life are worth waiting for. You're welcome.
June was a crazy month. My lack of posting is evidence of that. Care for further evidence? Have a look to see the number of times I ate avocado toast for breakfast, lunch and dinner in June on Instagram. It's a lot.
Because when you're short on time and overwhelmed on life the only answer is Avocado Toast. Honestly, the answer is always avocado.
Eating it everyday forces you to get creative with your avocado toast variations. In the last month I've done everything from hemp seeds, to peaches to dill pickle avocado toast. None have been anything less than stellar. But by far the winner has to be Grilled Avocados. Because the only thing better than plain avocados is avocados on the grill.
Minus the fact that Jess and I nearly burned our eyebrows off during our little maven grill sesh, grilling avocados is WAY easier than you think. I almost feel bad posting this as a recipe…but since you're kind of getting two for the price of one I will probably still sleep tonight.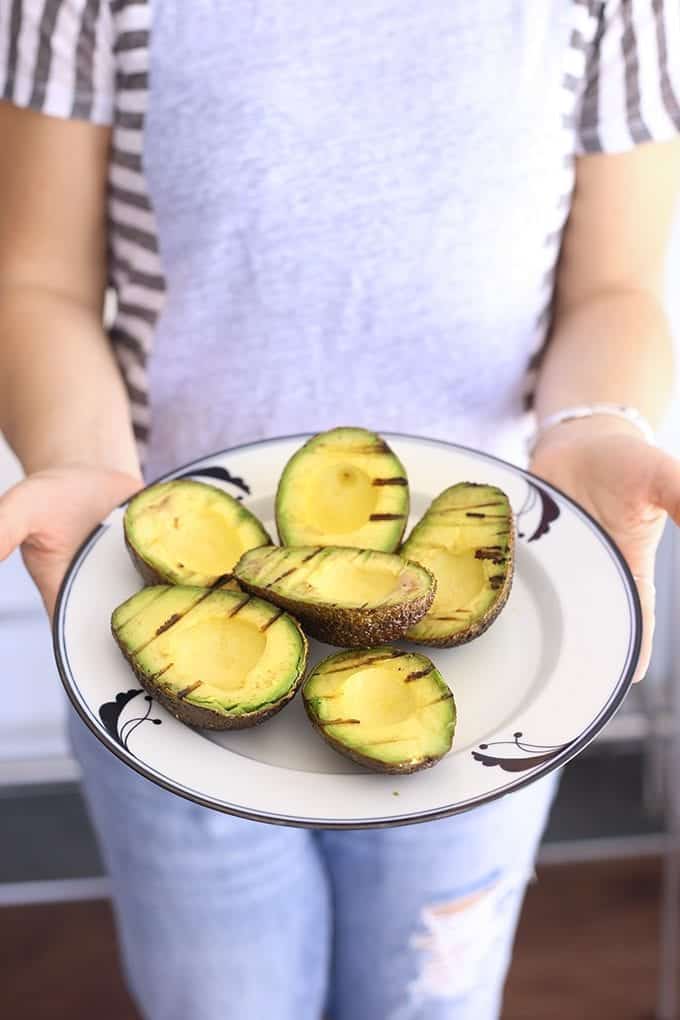 How to Grill Avocados
1. Heat up your grill or grill pan to medium high heat.
2. Prep ripe avocados by simply cutting them in half, removing the pit and brushing with olive oil.
3. Place face down on the grill and cook for about five minutes.
4. I like to press down on the avocados occasionally to make sure some pretty grill marks are happening and the heat is making it's way through the entire avocado. That's it! Seriously.
What to Eat Grilled Avocado With
Be prepared for the epic number of ways you will find yourself eating these avocados. In just one weekend I ate this avocado toast (twice), threw some on top of this Southwestern Quinoa Salad, with poached eggs for Saturday morning brunch and just straight-up coated in sriracha because I'm classy like that.
So heat up those BBQs or grill-pans and grab yo' Avocados from Mexico because you're about to experience the greatest thing since sliced bread.
…sliced bread + grilled avocado.
(Cue NYC restaurant selling this recipe for $30 a pop)
Okay let's be real, I'd sell my dignity and then some for a piece of avocado toast. And so would you.

Pretty easy right? So next time you heat up the BBQ don't forget to reach for those avocados. Avocados on the grill are sure to be the 2020 summer hit!
Print
How To Grill Avocados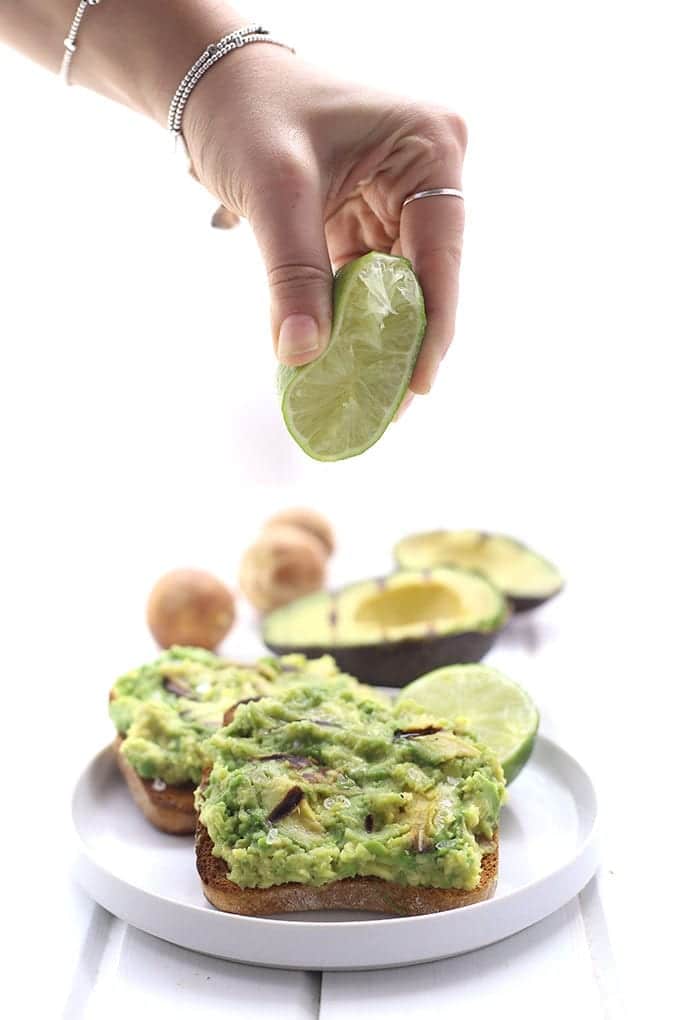 Avocado obsessed? Here are others you might enjoy:
JOIN THE THM NEWSLETTER
Join 20,000+ members of the THM Community to get access to exclusive recipes, healthy lifestyle tips and behind-the-scenes news from our team!