Have you ever wondered how to make cold brew iced tea? This step-by-step tutorial will teach you how. It's a simple recipe, perfect for a summer tea party!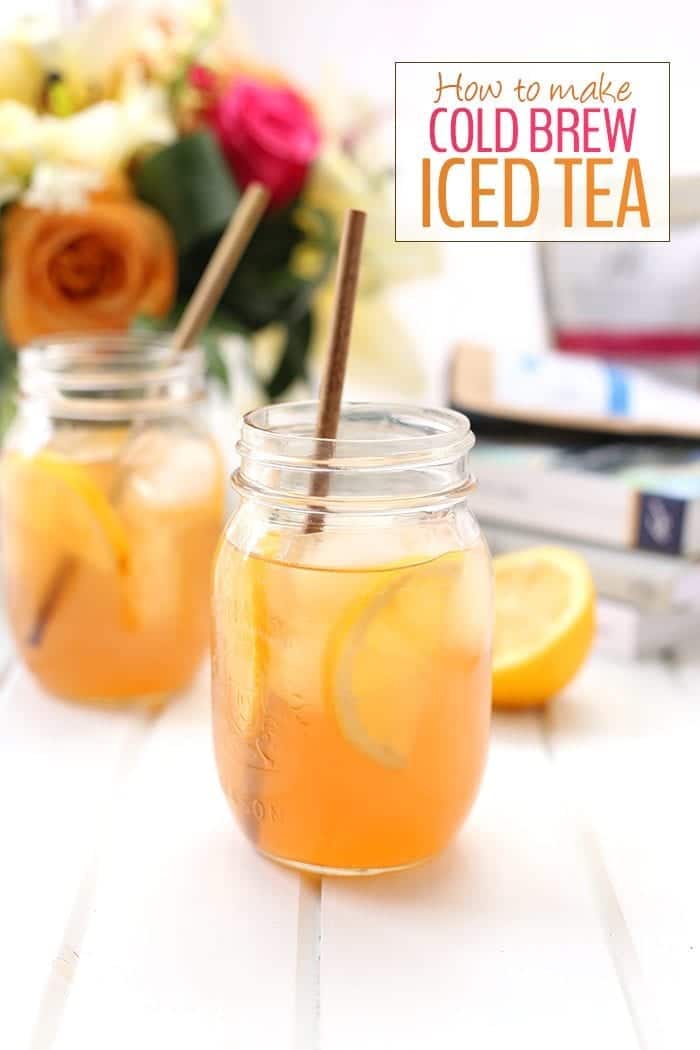 One of the best parts about running THM is getting to meet amazing entrepreneurs in the food space in Toronto. Whether it be at trade shows, media events or even on social, I've been able to connect with so many incredible people making waves in the food industry. Today, I'm really excited to share one of them.
Years ago, when I was working at Kewaza, I met Shelby from The Honest Leaf at a trade show. I was working the Kewaza booth and Shelby shared the table with us, selling her incredible wellness teas. You get to know each other when you're standing at a trade show for hours on end, but I also got to sample all of her teas because I needed something to drink down all of the Kewaza samples I was eating…whoops.
Over the years, we've been following each other's journeys and it's been amazing to see how much she's expanded and grown her busiesss. I love going into shops and restaurants that sell The Honest Leaf because I know the story behind the brand. It also leads to a discussion with whoever owns the place about how amazing Shelby is.
Needless to say, it was about time we get some Honest Leaf teas on the blog and pick Shelby's brain about all things tea!
Before we jump in, feel free to watch this video for a demo on how to make cold brew iced tea and learn more about The Honest Leaf!
Ever since my obsession with Cold Brew Coffee began, I've been wondering how to make cold brew iced tea. Cold Brew coffee is a pretty simple process but it definitely requires a couple of steps and some knowledge of brewing. I assumed the same about Cold Brew Iced Tea but apparently I was totally wrong!
I had this whole big plan to bring Shelby on the channel to chat about Cold Brew Iced Tea only to discover that it's literally the easiest process in the entire world.
Regardless, it was still amazing having Shelby in the Maven kitchen with me to chat all things tea, business and Toronto.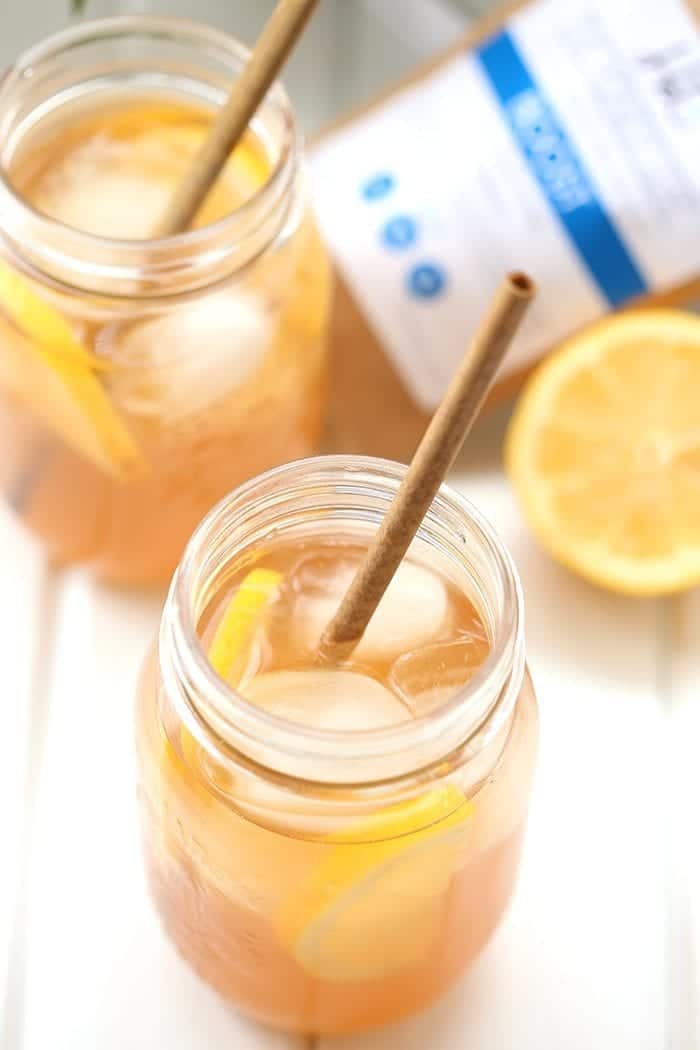 Here are a few things I did learn about Cold Brew Tea:
It totally counts for hydration! I've been making some tea the night before and sipping on it all day in lieu of water. For someone who struggles with getting in enough H20 this is a total godsend
You won't make it too strong or bitter. Unlike hot tea which is pretty temperamental, cold brew can't be overdone.
It contains all the same antioxidant benefits of hot tea, which means you can drink tea year round no matter what the temperature is outside!
So without further adieu, let's learn how to make Cold Brew Iced Tea…
Print
How To Make Cold Brew Iced Tea
Instructions
In a medium jar or french press, combine tea and water.
Let sit overnight or for at least 12 hours in the refrigerator.
Strain tea using french press, cheesecloth, fine-mesh strainer or whatever tool you choose.
Sweeten, if desired.
Serve cold.
*options include raw honey, maple syrup, coconut sugar or sweetener of choice

Have you ever made cold brew iced tea? What's your favorite tea brand?
JOIN THE THM NEWSLETTER
Join 20,000+ members of the THM Community to get access to exclusive recipes, healthy lifestyle tips and behind-the-scenes news from our team!