I'm trying to get better at using Instagram. I used to love it, but in the last 6 months it's kind of become a PITA. I've never put much thought into Instagram and really only use it to post behind-the-scenes pictures. While Instagram celebrities certainly do exist (hi Lexi! hi Jordan!) I am not one of them. Probably for good reason.
When I'm done a photoshoot with a recipe I'll often whip out my phone and snap a pic. This is fun to give people a little heads up on what's coming, but then when I do get around to posting it I have a habit of forgetting to update Instagram followers to tell them it's up. I'm tryinggggg to get better but as soon as I open up IG I am overwhelmed by the number of pictures and end up with a serious case of FOMO forcing me to shut the app down.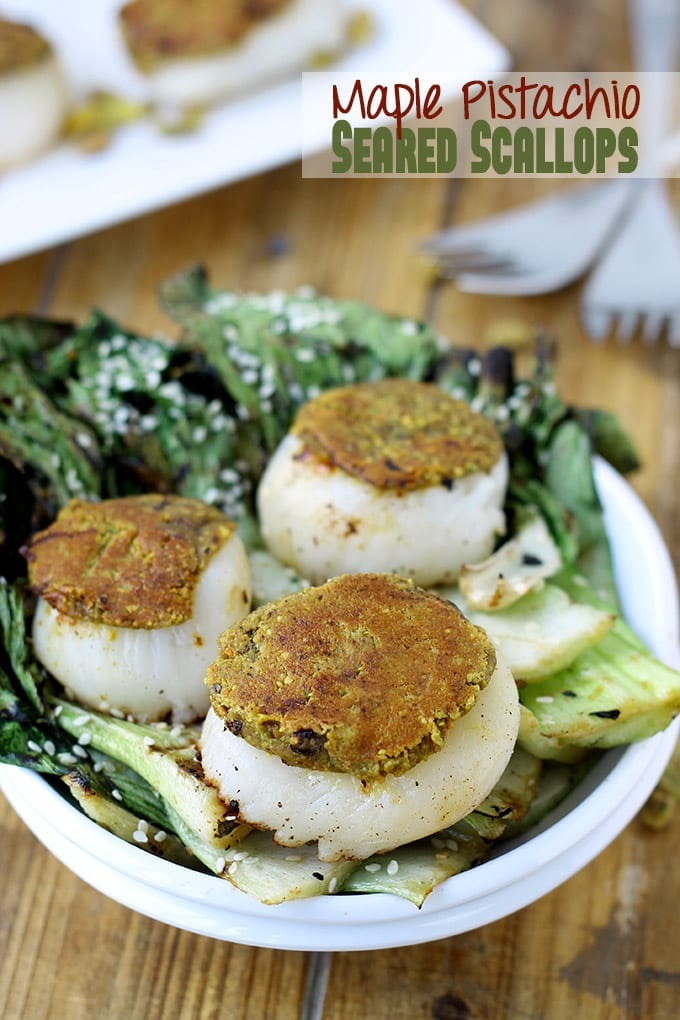 Instagram also enrages me. I think on many levels the healthy living blog world is changing and to a degree is no longer promoting dumb Fitspo messages like "nothing tastes as good as skinny". Sorry, not true. But so many Instagrammers don't seem to get this message. I swear if I see one more young girl, half-naked talking about her "transformation" story, I'm gonna lose it. Can't we all just put our clothes back on and talk about something else?
The issue is, this works. Post a naked selfie and duhhhhh people are gonna follow. While it might be effective, I don't intend to take this route. Instead you're gonna get previews of recipes, my wacko made-up dinners and pictures of my boyfriend who absolutely hates when I post anything of him to Instagram (love you C!). I also seem to have a habit of taking pictures in cool places with my arms in the air…seriously, it's weird.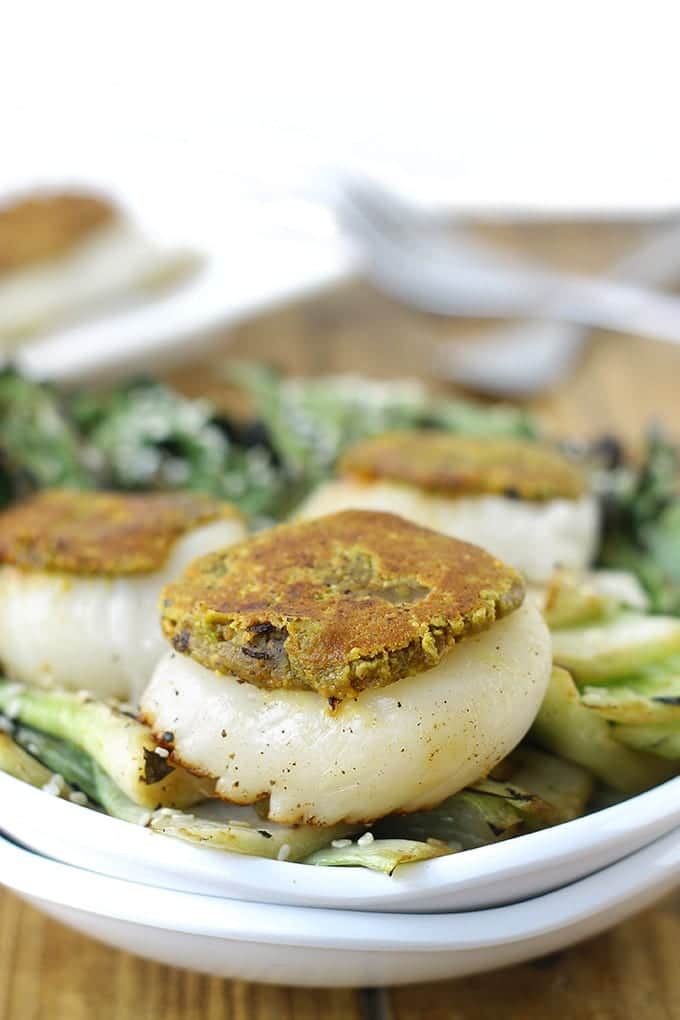 The day I get a dog is when all of this is going to change. I am going to exclusively post dog photos, pictures of adorable dog clothes and homemade doggy treats I intend to bake. Yes, said dog already has a breed and a name and I talk about hypothetical situations that will happen with this dog. I might have to change my blog name to "The Dog Maven" when this day comes. Don't worry, he'll be so adorable I won't need to hashtag x 10000 to maintain my followers. In fact, I intend to be the new Toast Meets World.
But until that day comes, you won't find me baring all my clothing, contorting my body into crazy yoga poses (quick! #stopdropandyogi!) or taking pictures of my Garmin. I think there's enough people doing that already. I'm just gonna work on remembering to post these Maple Pistachio Seared Scallops to Instagram, and call it a day.
Rant done.
Print
Maple Pistachio Seared Scallops
Prep Time:

5 minutes

Cook Time:

5 minutes

Total Time:

10 minutes

Yield:

10

scallops

1

x
10

U/10 sea scallops*

1/2 cup

shelled pistachios

2 tsp

maple syrup

1

garlic clove, minced

1 tsp

butter
salt and pepper
Instructions
In a food processor or blender grind pistachios and garlic.
Slowly add in maple syrup until a thick paste is formed.
Divide paste into 10 and roll into balls.
Flatten balls on top of scallops to cover tops.
Heat up a large pan over medium-high heat.
Add butter and melt. Butter should sizzle but not burn.
Add scallops and sear for one minute.
Flip and sear for another 45 seconds-1 minute making sure pan does not get too hot and burn scallops.
Serve warm.
Notes
This means around 10 scallops per pound. They are bigger, but feel free to use any size.
Thoughts on Instagram? Do you use it a lot? What do you like to see?
JOIN THE THM NEWSLETTER
Join 20,000+ members of the THM Community to get access to exclusive recipes, healthy lifestyle tips and behind-the-scenes news from our team!