Change up your lunch routine with this healthy and nutritious Mediterranean Egg Salad recipe. It's lightened-up with greek yogurt and packed full of flavor with olives, sun-dried tomatoes and cucumber. Perfect for lunch on the go!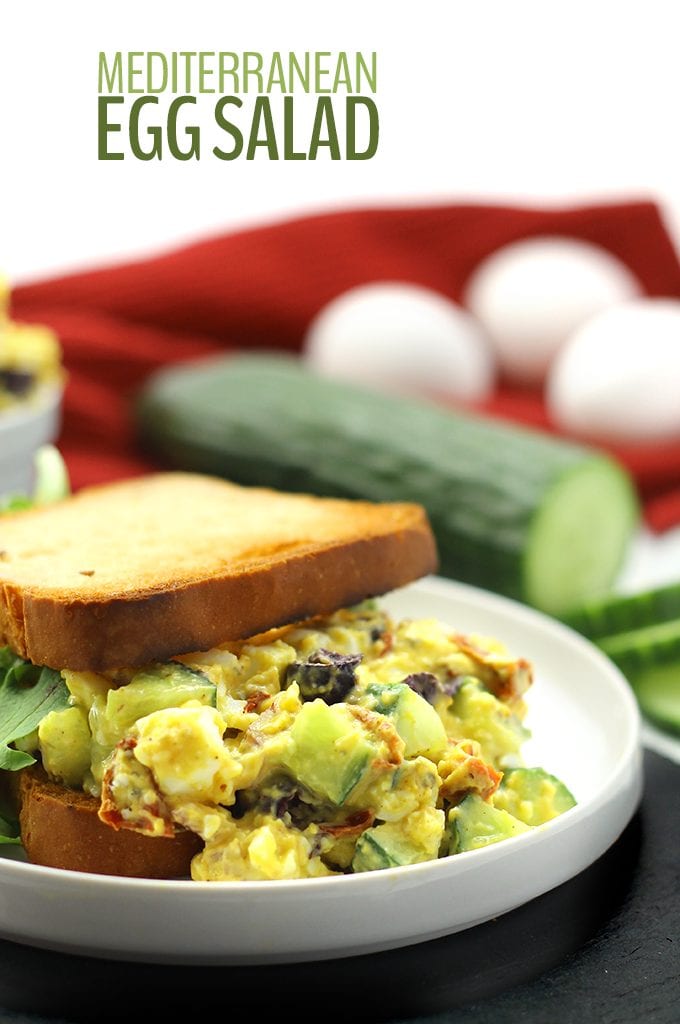 I cannot even begin to tell you the number of times I have misspelled "Mediterranean" in the process of creating this post. It's not like I thought I was a spelling-bee champion or anything but man has spell-check caused a serious blow to my confidence.
I'm seriously starting to question if my first language is English.
Actually, fun fact! For a blip in my life I was kind of, sort of, maybe just a little bit bilingual. I was in French immersion school from kindergarten until grade 6, which meant all of my classes were in French instead of English.
This could have led to me being completely bilingual, but then in grade 7 I switched to an English school where I not only lost most of my French, but I also discovered that my English skills were not entirely on point.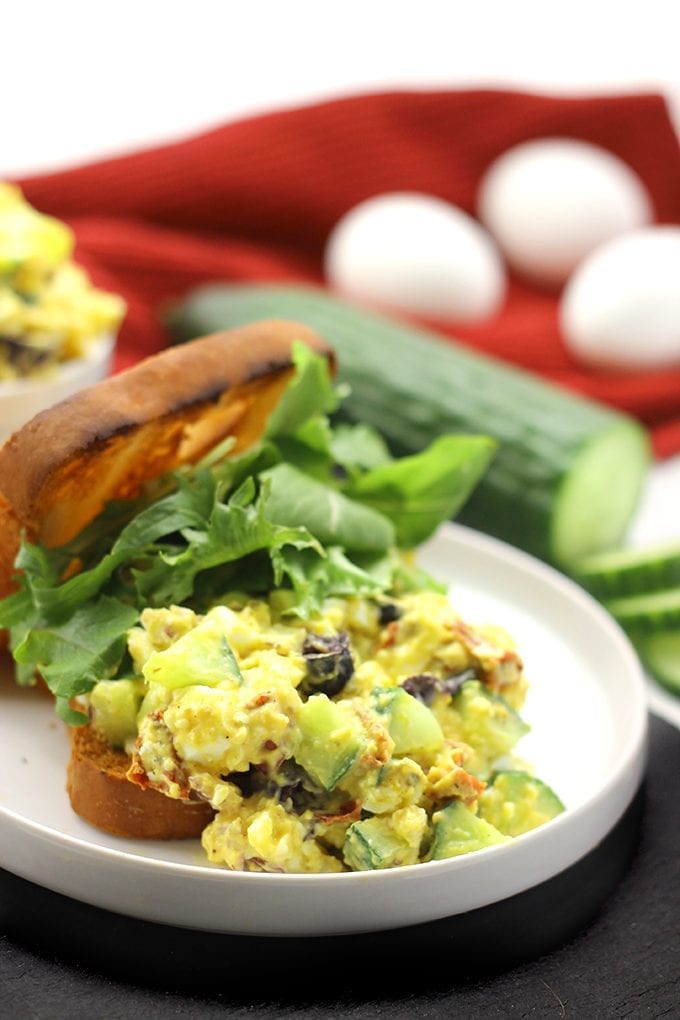 If the complete misuse of certain words or excessive punctuation didn't give it away, English was never my best class in school. Neither was calculus…or art…or band for that matter.
I was a history and foreign language nerd in high school. For a hot second I wanted to be a UN interpreter so I was taking French, Italian, German and European history all at once. I may as well just throw it out there that I also attended Model UN. 3 times.
I never said I was cool.
RELATED: Avocado Tuna Salad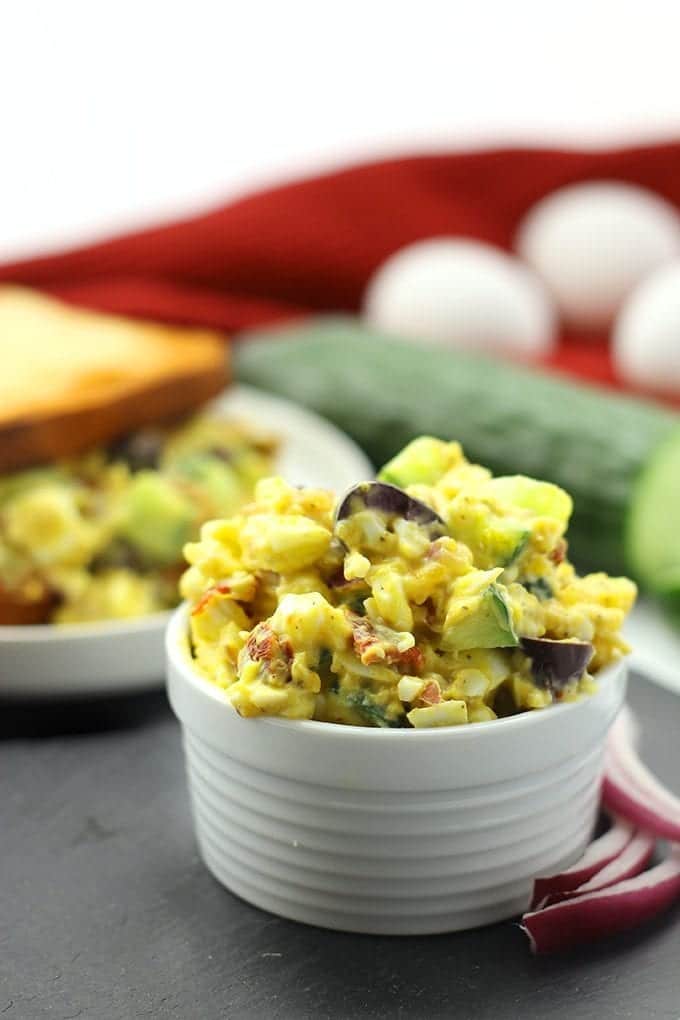 I think the real reason why I loved these languages was because of the food. Of the places I've visited along the Mediterranean coast 99.9% of them have delicious food. The .01% goes to that terrible meal I had in Marbella, Spain.
I took Italian for the pizza, French for the CHEESE and moules et frites and German…I have no clue how that happened.
So even though I can barely speak French, don't remember any Italian and my English is questionable at times, at least I can eat this Egg Salad and feel like I got my Mediterranean fix.
363 words later and I still spelled that word wrong. Darn.
Print
Mediterranean Egg Salad
8

large eggs, hardboiled

1/2 cup

sun-dried tomatoes, drained of excess oil and chopped

1/2 cup

red onion, chopped finely

1/2

cucumber, chopped

1/4 cup

olives, chopped

1/2 cup

plain greek yogurt
splash of lemon juice

1 1/2 tsp

oregano

1/4 tsp

cumin

1/2 tsp

sea salt
freshly ground black pepper, to taste
Instructions
Chop up your hardboiled eggs and place them in a bowl.
Add in sun-dried tomatoes, red onion, cucumber and olives.
Stir in greek yogurt, lemon juice, and spices.
Will keep for up to a week in the fridge.

JOIN THE THM NEWSLETTER
Join 20,000+ members of the THM Community to get access to exclusive recipes, healthy lifestyle tips and behind-the-scenes news from our team!